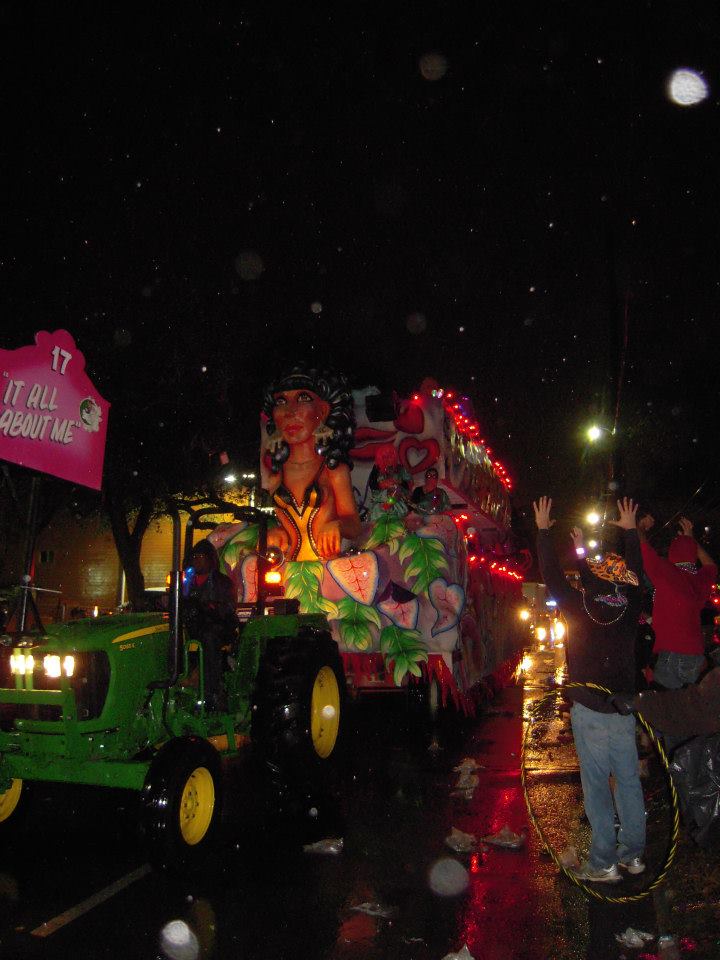 The parades start early this week. Krewes will begin rolling on Wednesday and keep on rolling until Fat Tuesday next week. You don't want to miss these parades, but pace yourself!
Wednesday, Feb. 11, 2015
Krewe of Druids – The Knights of Druids start things off this week at 6:30 p.m. on Wednesday. The krewe will not reveal its theme until the parade starts. However, it's said to be a satirical parade theme, reminiscent of night parades of the past. This year's parade will have 20 floats filled by 250 members.
Mystic Krewe of Nyx – Hopefully the weather will cooperate this more this year than it did last year for this all female krewe. It poured last year, but everyone at the parade had a great time. Nyx was very generous with their throws, including their treasured purses. Based on the amount of glitter I've seen around New Orleans lately, it looks like they're busy making plenty of more hand-decorated purses for this year. The parade starts at 7 p.m., and their satirical theme will not be revealed until parade time.
Thursday, Feb. 12, 2015
Knights of Babylon – The Knights of Babylon will parade down St. Charles Avenue. The parade starts at 6 p.m. on Thursday. The exact theme of the parade is a secret.
Knights of Chaos –The Knights of Chaos ride next at 6:30 p.m. Their theme will be a secret until the night of the parade, but expect it to be something along the lines of parody and satire. The throws to catch include float specific cards, plush swords and shields, light swords and more.
Krewe of Muses – This much anticipated all female krewe follows the Knights of Chaos. Expect to hear everyone shouting "shoe!" However, keep an eye out for the other Muses's branded throws like headphones, nail files and who knows what else! I still have my "Making Groceries" bag from last year.
All of the parades travel down St. Charles Avenue. Click the name of the krewe for more details about that krewe, including a map of its parade route.
Follow us on Twitter for any schedule or route changes.
« back to News