BOOK HOTEL
The Krewe of Nyx parade will start immediately after the Krewe of Ancient Druids.
The krewe will start at the intersection of Napoleon Avenue and Prytania, where the krewe will head north.
The parade will stay on Napoleon until St. Charles Avenue, where the krewe will turn east (right).
The Krewe of Nyx will follow St. Charles all the way to Lee Circle, around the circle and back on St. Charles northward to Canal Street.
At Canal, the parade will turn east (right) and proceed to Tchoupitoulas Street, where they head south (right).
The krewe then heads to the intersection of Tchoupitoulas and Poydras Street, where the parade will end.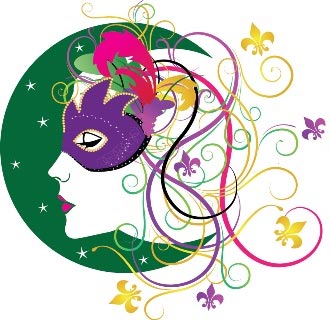 Founded in 2012, the Mystic Krewe of Nyx is one of the city's largest all-women's Mardi Gras krewes. It prides itself on embracing women of diverse backgrounds. Their motto is "Friends come and go, but a sister is forever."
Nyx (pronounced nicks) was the Greek goddess of the night. She was so powerful that not even Zeus dared to upset her. Past Nyx Goddesses have includes Chef Susan Spicer, singer Peggy Lee, the Dixie Cups ("Chapel of Love"), and Irma Thomas, the Soul Queen of New Orleans.
Nyx's colors are hot pink and black. Their signature throw is the hand-decorated Nyx purse. The Krewe of Nyx typically parades on the St. Charles Parade route the Wednesday night before Mardi Gras.
Year founded: 2012
Membership: 3476 females
Number of floats: 44 floats
Signature throw: hand decorated purses
---
Krewe of Nyx Photos...