While you're in town for Mardi Gras, remember there's more to Carnival than catching beads. Get caught up in the unique traditions and history behind the "Greatest Free Show on Earth" at these attractions, museums and restaurants. Try on authentic Mardi Gras costumes, climb aboard a real float, and celebrate the designers and artists who pull it all off year after year after year.
---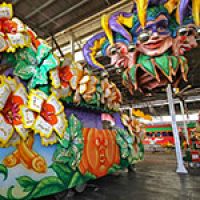 There are plenty of tours in New Orleans, but only one offers a real, behind-the-scenes look at New Orleans Mardi Gras, and that's the Mardi Gras World tour. Mardi Gras World gives you an authentic Mardi Gras experience all year round, whether you visit while sightseeing in New Orleans, enjoying a New Orleans family vacation or taking a break from your business trip for a group visit.
The CITY of NEW ORLEANS, the NEW sister vessel of the Steamboat NATCHEZ, is now available for dockside events & dining. Come enjoy a live jazz band, authentic New Orleans cuisine, a daily second line parade, a calliope concert, king cake and more.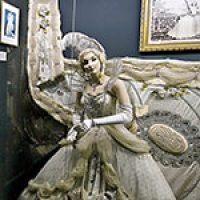 The Germaine Cazenave Wells Mardi Gras Museum
Free and open to the public, this museum features a collection of Mardi Gras Carnival court gowns, costumes and other memorabilia made in France.
Come and visit the the Germaine Cazenave Wells Mardi Gras Museum inside the Arnaud's Restaurant, open seven days a week. 813 Rue Bienville, New Orleans, LA 70112.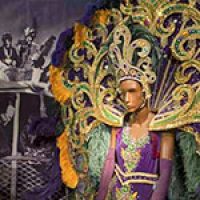 Louisiana State Museum: Carnival
Discover Mardi Gras through five major themes - History, Masking, Parades, Balls and the Courir du Mardi Gras -at the Louisiana State Museum.
To find out more about the Carnival exhibit, "Mardi Gras: It's Carnival Time in Louisiana," visit the museum at 751 Chartres Street, New Orleans, LA 70116.