The Krewe of Isis begins at Esplanade Mall on West Esplanade in Kenner.
The parade travels west along W. Esplanade Ave, continuing until it reaches Loyola Drive, where it takes a right.
It continues down Loyola Drive and turns right onto Vintage Drive.
The krewe will follow Vintage Drive all the way until Chateau Boulevard, where it turns left.
They then travel down Chateau Blvd, and make a right at Joe Yenni Boulevard.
The parade continues down Joe Yenni Blvd until it reaches the Pontchartrain Convention & Civic Center, where it ends.
New this year!
2023 Theme: "Isis is Good as Gold"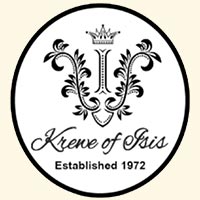 The all-female Krewe of Isis first started parading in Kenner in 1973 before taking the standard Veterans Memorial Boulevard route in Jefferson Parish. However, after the 2019 Mardi Gras season the krewe announced that they would return to Kenner in 2020
Comprised of 200+ riders and 17 floats, this Egyptian-themed krewe is known for its marching bands, dance teams and gloriously attired maids, as well as for its specialty throws including decorated bras in support of breast cancer charities.
Isis is an Ancient Egyptian goddess who was worshiped as the ideal mother and wife, as well as the patroness of nature and magic. She is known as a protector of the dead and goddess of children.
Year founded: 1973
Membership: 200 female riders
Number of floats: 17 floats
Signature throw: hand decorated bras