The Krewe of Iris parade will start at the intersection of Napoleon Avenue and S. Saratoga Street in New Orleans.
The parade will proceed south until St. Charles Avenue, where the krewe will turn east (left).
The Krewe of Iris will follow St. Charles all the way to Lee Circle, around the circle and back on St. Charles northward to Canal Street.
At Canal, the parade will turn east (right)
The krewe will follow Canal to Tchoupitoulas Street, where the parade will turn south (right).
The parade will follow Tchoupitoulas to the intersection with Poydras Street, where the parade will end.
New this year!
2023 Theme: "Iris Soars to New Heights"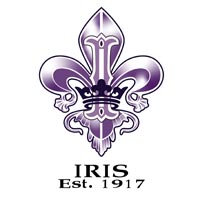 Organized in 1917, the Krewe of Iris is the oldest and the largest female Carnival organization for women. Holding strong to the honored Mardi Gras traditions in its tableau ball and parade, Iris members always wear white gloves and masks, maintaining the "mystery" of the season. The Krewe takes its name from Iris, the goddess of the rainbow and the messenger of the gods in classical Greek mythology.
Parading through the streets of New Orleans since 1959, the Krewe of Iris includes over 3,600 members participating in a Carnival celebration featuring bands and entertainment from across the United States, and 35-tandem floats. Noted for its unique throws, including hand-decorated sunglasses and king cake babies, the Krewe throws a diversity of beads, cups, doubloons, and Iris-themed items.
Year founded: 1917
Membership: 3616 female riders
Number of floats: 35 floats (all tandems)
Signature throw: hand decorated sunglasses
---
Krewe of Iris Photos...