The 'tit Rəx parade starts at the St. Roch Tavern (1200 St. Roch) and travels down St. Roch to St. Claude Avenue.
There the parade takes a left and then a left on Music Street.
The street joins Franklin Avenue and travels that street until taking a right on Royal.
The parade takes another right on Mandeville.
Their next turn is a left on Burgundy, followed by a right onto Marigny.
Finally, they take a left on to St. Claude and stop at the Allways Lounge.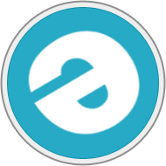 'tit Rəx is New Orleans first and only MicroKrewe. A group of artists, business people, teachers, workers and bon vivants founded 'tit Rəx in 2009 in a response to the super krewes constantly setting records for floats, throws and extravagance.
'tit Rəx takes an opposite approach focusing instead of on massive floats that take up entire blocks, the 'tit Rəx floats are made out shoeboxes that look like full size floats.
The parade's name comes from the Cajun abbreviation of petite, used as a prefix before the name of the smaller or younger of two people who share a first name.