The Krewe of Antheia parade will begin at the intersection of Spartan Drive and Highway 11.
The krewe will follow 11 all the way up to Highway 190 (Gause), where the parade will turn to the east (right).
From 190, the parade will end just east of the intersection for Highway 190 and Kensington Boulevard (Rouses).
New this year!
2023 Theme: "Girls Just Wanna Have Fun"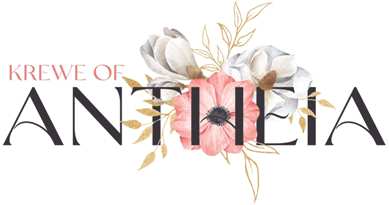 The Krewe of Antheia parade appeared on the scene for the first time in 2023. Honoring the goddess of flowers, swamps, bayous, and friendship, it's an apt name for this all-female krewe that describes itself as "a sisterhood of world changers." Active in philanthropic projects in St. Tammany Parish, they also know how to have fun. Throws include flower crowns and hand-decorated headbands.
Year founded: 2023
Membership: 200 female riders
Number of floats: 12 floats