Mardi Gras Is About More than Throwing Beads. It's About Giving Back.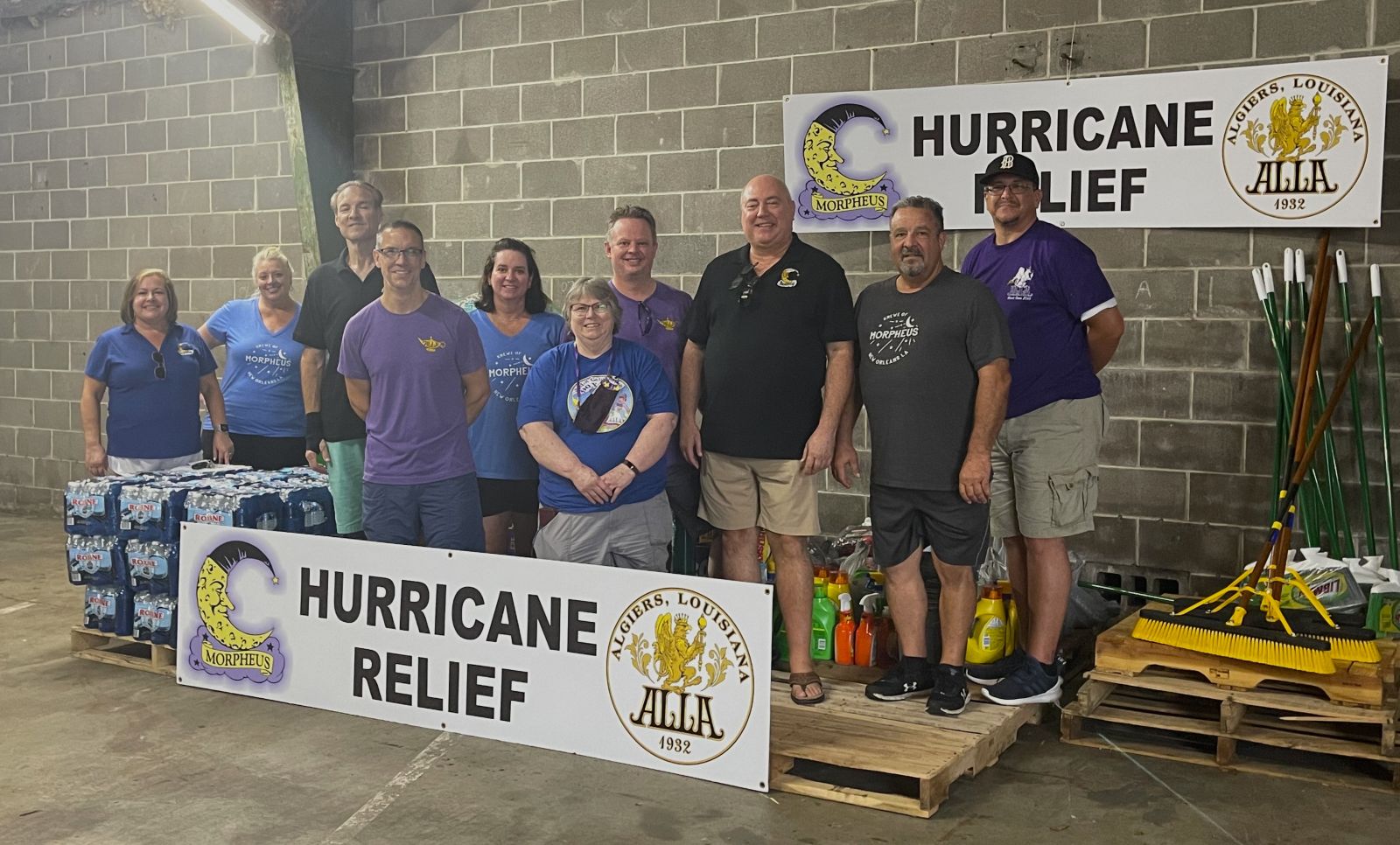 The Covid-19 pandemic may have stopped Mardi Gras parades from rolling in 2021 but not it–or Hurricane Ida–can stop the krewes from giving back to the community. Earlier this week, the Krewe of Red Beans and the Wild Magnolias fed the spirits of the people of LaPlace with barbecue from Elton Bar-B-Krewe. This Saturday, September 25th, ALLA and Morpheus are doing their part as well. The krewes are teaming up to serve 500 hot meals at Our Lady of the Rosary Church in Larose. Along with preparing the meals, the krewes will be bringing supplies they collected this past weekend.
WANT TO HELP?
VOLUNTEERS NEEDED
If you are interested in helping with food prep and/or meal service, please email Del Hamilton at kreweofalla@gmail.com with your full name, email, and cell phone number and please use KOA HURRICANE RELIEF as the subject line.
Needed: Food Prep Days - September 23 and September 24
Needed: Food Distribution in Larose - September 25
If you have questions, please call 504-534-5680 and leave a message.
Volunteers who sign up will be contacted via email with all of the important details for the event.
DONATIONS REQUESTED
If you'd like to make a monetary donation that will be used for the hot meal distribution, please visit https://kreweofmorpheus-shop.square.site/. 100% of the proceeds collected will go to our Hurricane Relief efforts.