The procession starts at the harbor at the 300 block of Jackson Street.
Continues west along Lakefront Drive.
North on Girod Street.
Continues to the Mandeville Trailhead, 675 Lafitte St., for a free after-party from 3 p.m. to 6 p.m. Both events are free and open to the public.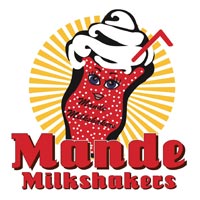 Join the Mande Milkshakers parade on the Mandeville Lakefront for their annual Mande Kings Day Parade & Party. Held on the Saturday closest to Kings Day, the parade and the after-party are free and open to the public. Every year, community members dress up and participate as walkers, bike riders, golf carts, and vehicles. Local school bands and groups also participate. The after-party features music, a performance by the Mande Milkshakers, food and refreshments.
The Mande Milkshakers is the Northshore's first all-women marching organization. With over 80 members, the ladies work year-round promoting the pillars of fun, friendship, fitness, and philanthropy through community and charity events.
Since 2016, the Mande Milkshakers supported local organizations at over 100 events, served over 1,000 hours of volunteer service, and raised over $80,000 for various charities through organizational philanthropic efforts. This big-hearted group of ladies believes the excitement of performing is second only to the joys of giving.