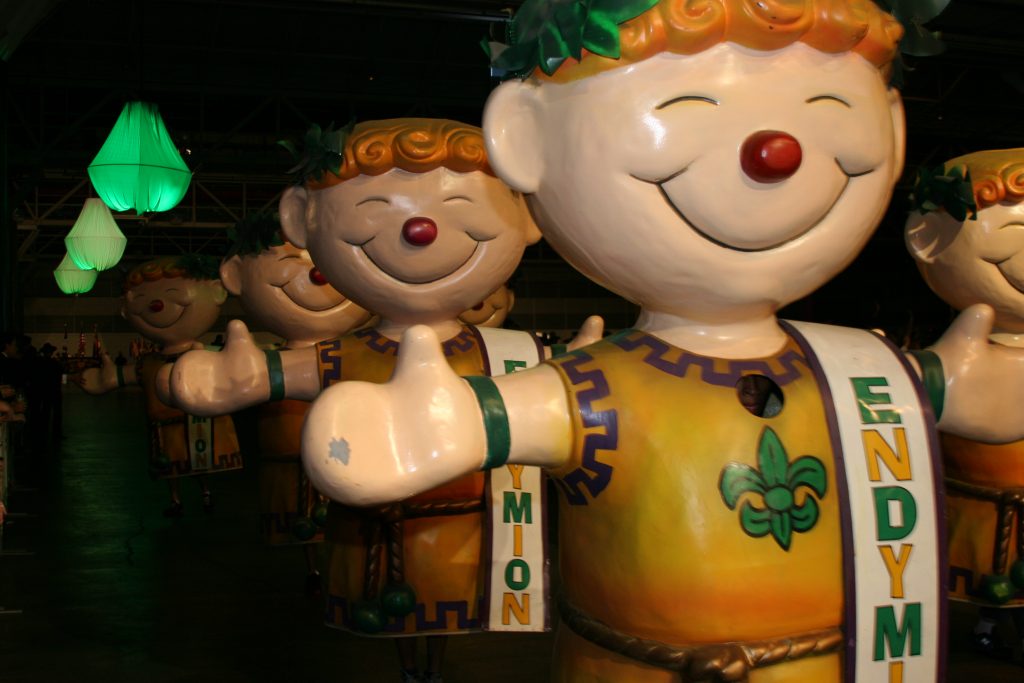 On Thursday, Feb. 1, the Krewe of Endymion announced that former Saint Steve Gleason will join players Alvin Kamara and Marshon Lattimore as special guest riders in their 2018 parade on Saturday, February 10. Endymion's 2018 theme is "Jazz - Our Gift to the World." Float names include "Bucktown Blues," "Frog Leg Rag," "Snake Rag," "Hyena Stomp," and "When the Saints Go Marchin' In.''
Jon Batiste, who was born in Kenner and is from the famous Batiste musical family, will be grand marshal of the parade. He is currently the musical director/band director on The Late Show with Stephen Colbert.
This year, more of the Endymion fleet of floats has been refitted with state-of-the-art LED lighting. The ETV Float will beam images of the crowd on a humongous 20 foot X 20 foot screen.
The fun will begin at Samedi Gras, billed as America's largest neighborhood block party with attendance surpassing 50,000. Samedi Gras begins at noon on Orleans Avenue between Carrollton and City Park Blvd. and will feature entertainment by local favorites the Topcats, Groovy 7 and The Bucktown All Stars.
Endymion will roll at 4:15 p.m., following its traditional Mid-City route to the "Endymion Extravaganza" in the Mercedes-Benz Superdome. There revelers will be entertained by rock legend Rod Stewart, hip-hop/pop/R&B singer Jason Derula, Wise Guys, Groovy 7, The Boogie Men, Louisiana Spice, The Twilight Band and Papa C & the Slammin' Horns.
The Endymion Extravaganza sells out every year. For information, call 504-736-0160.
Learn more about the Krewe of Endymion.
« back to News