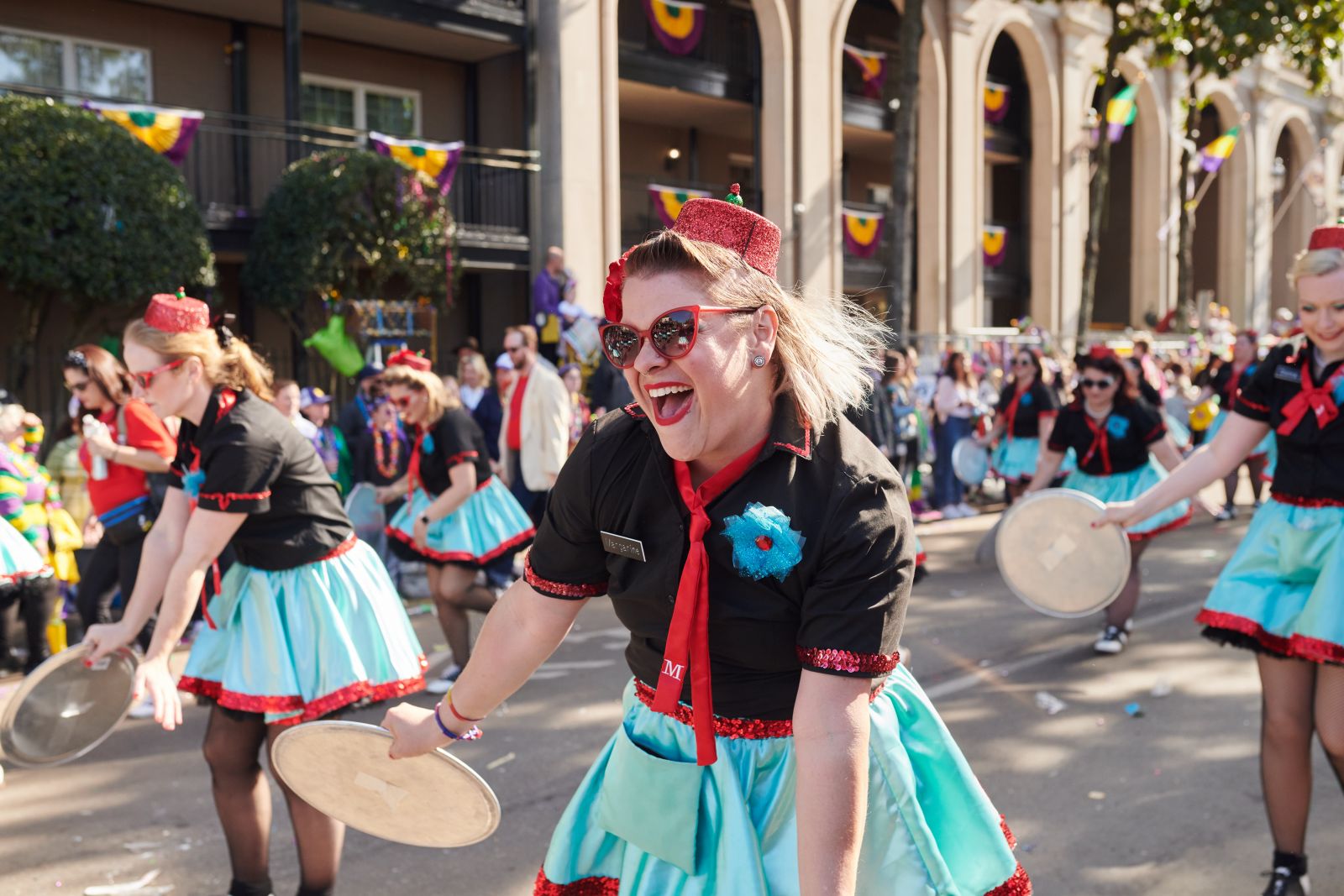 Rain or shine, after a two-year hiatus, the Krewe of OAK's 34th Mid-Summer Mardi Gras will roll Uptown on Saturday, August 27th. The revelry will start in the 8300 block of Oak Street with a toast to the Krewe of OAK royalty from the balcony of the Maple Leaf Bar at 7 p.m. with the parade following at 8 p.m.
The theme of the Krewe of OAK's 34th Mid-Summer Mardi Gras parade is "Let Love Slip Up On Ya." (This is a nod to the Meters tune entitled, "Love Slip Upon Ya.") Dance troupes including the Muff-a-Lotta's (pictured) will be in attendance as well as members of the Intergalactic Krewe of Chewbacchus. The krewe will be throwing a post-parade block party instead of the usual mid-parade party in Marsalis Harmony Park (formerly known as Palmer Park).
The route is also shorter this year. The parade will turn right from Oak Street onto Carrollton and and then head to Zimpel, where it will make a U-turn and go up Carrollton to Cohn. There the bands, dance troupes and krewe members will turn again before heading home to the post-parade block party and street concert in front of the Maple Leaf.
For more information, visit Facebook.
Photo credit: Patrick Niddrie