Who first said, "Laissez les bons temps rouler?"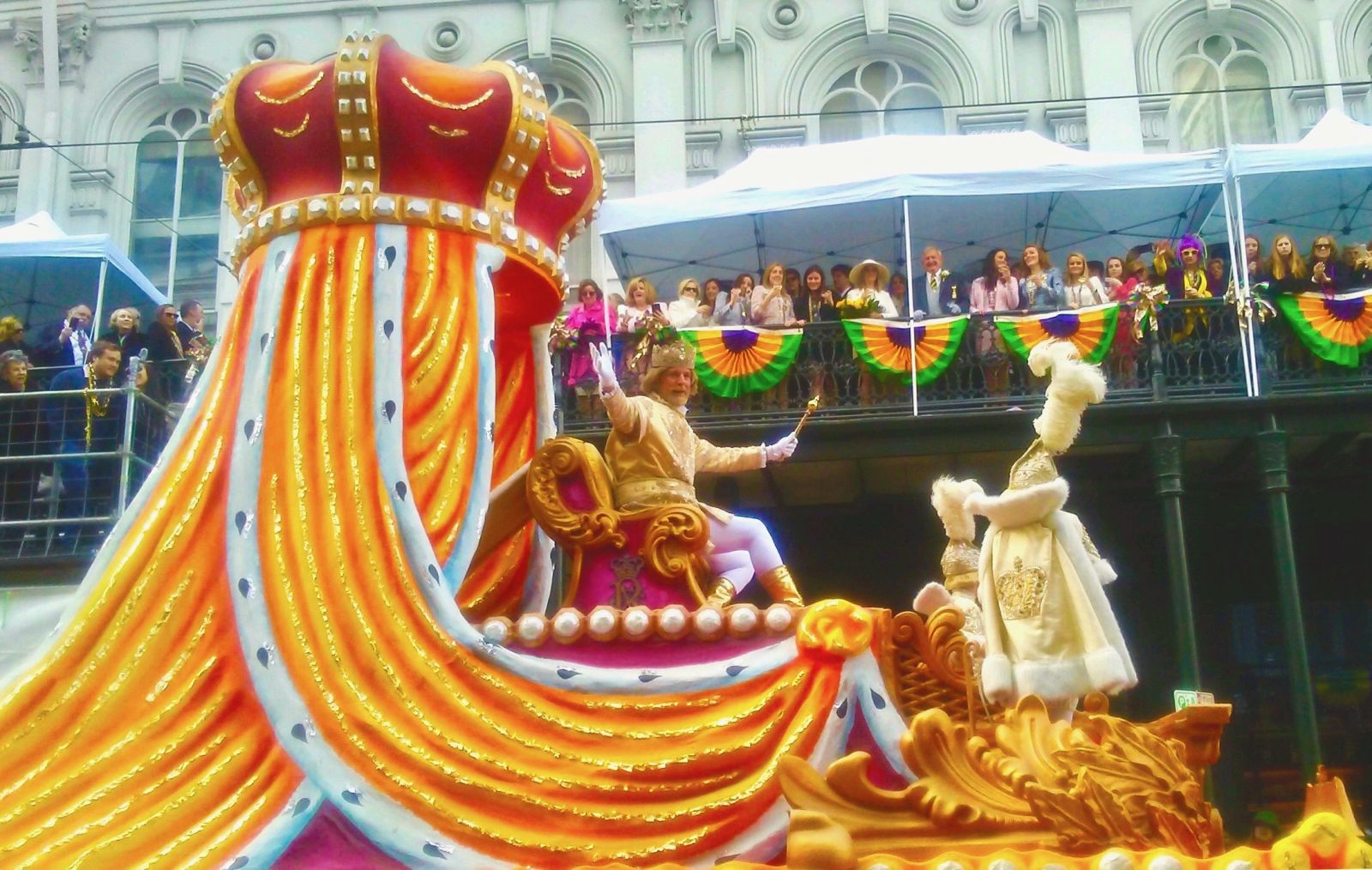 It suddenly occurred to us that we've never heard anyone discuss the origins of the phrase "Laissez les bons temps rouler" – "Let the good times roll!" Who said it first?
Was it the explorer Iberville when he first stepped foot at Point du Mardi Gras in 1699?
Was it Rex right before his first parade in 1872?
Was it Louis Armstrong who ruled as Zulu in 1949?
Or was it Fats Domino right before he started "Walking to New Orleans" in 1960?
Who came up with the unofficial official slogan of Mardi Gras in New Orleans and why aren't they getting any credit? To satisfy our curiosity, we went Googling. While we couldn't pin down who said it first, here's what we did find.
According to french.lovetoknow.com, "Laissez les bons temps rouler" is a Cajun expression. So nope! It didn't come out of the mouth of some French aristocrat at Antoine's right before he dug into his Oysters Rockefeller.
Truth be told, "Laissez les bons temps rouler" isn't even grammatically correct. Cajun French includes grammatical structures that would make your high school French teacher's face turn white as a magnolia blossom in June. Still, we roll with it just as we accept that Cajun and Creole food are French-ish, but not French. "French French" is just different, not better.
While the spelling "Laissez les bons temps rouler" is most correct, you'll also see:
Laissez le bon temps rouler
Laisser les bons temps rouler
Laisser le bon temps rouler
Still, none of them would pass the muster in Paris. To quote French.lovetoknow.com, "If you were to say this phrase in France, you'd most likely get the response "cela ne se dit pas," which means "that's not said here." They offered up a few alternatives with similar meanings, including:
Prenons du bons temps
Que la fête commence!
Éclatons-nous
No matter how you say it, you'll have to agree the good times do roll down here during Carnival time. In fact, with 70+ parades every year starting on Twelfth Night on January 6 and culminating on Fat Tuesday, the good times roll and roll and roll.