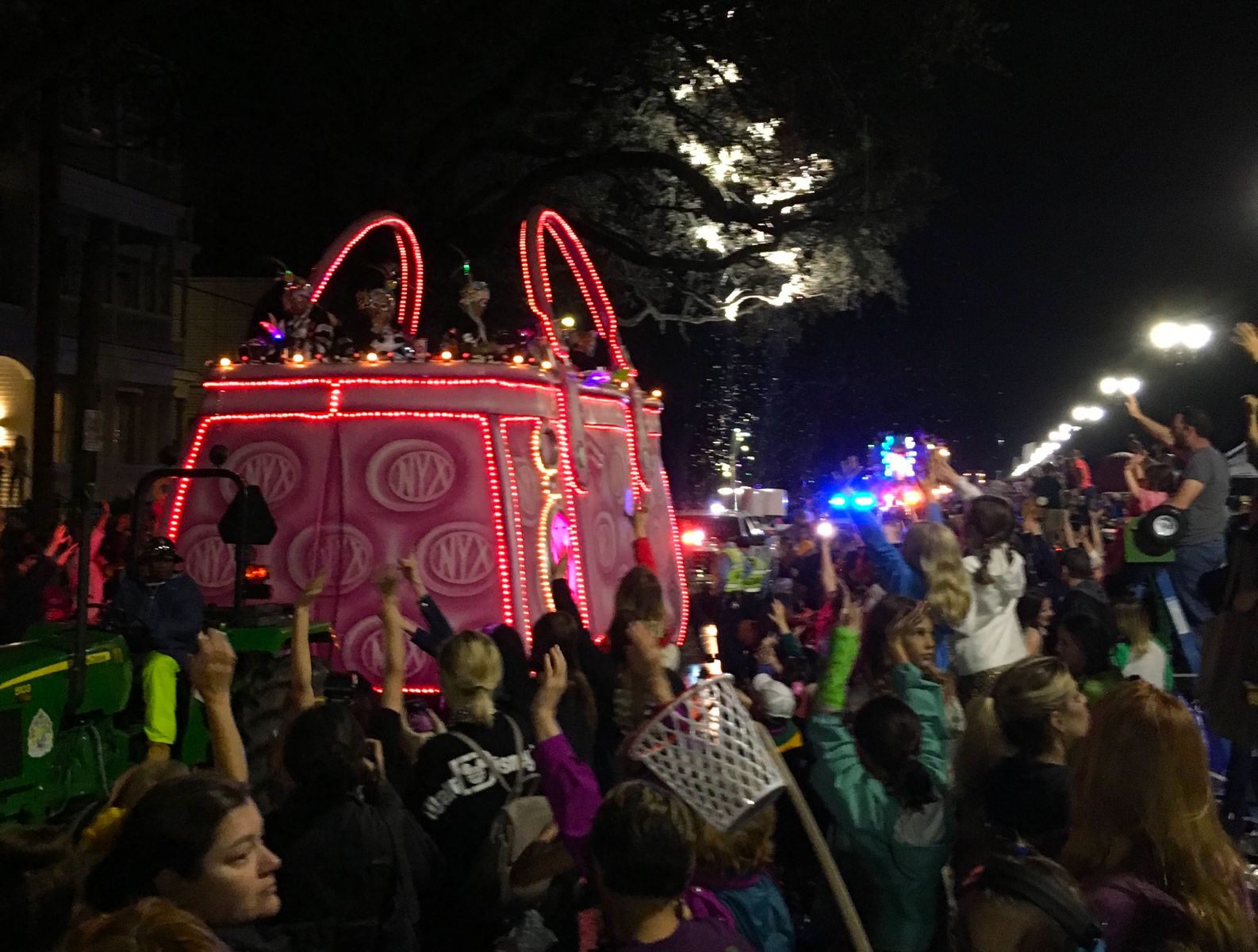 Carnivals' Largest Krewe Cancels Summer Parade
Last spring, the all-female Mystic Krewe of Nyx rolled with 3,383 riders in what was thought to be the largest Carnival parade ever. Not ladies to rest on their laurels, the krewe had planned to roll again on July 27 in their first ever summer parade. Instead of throwing their signature purses, however, the idea was to toss kid-sized plastic beach shovels — bejeweled, of course. The parade was supposed to feature a 1970s theme -– how groovy is that? – but then the city stepped in.
Mayor LaToya Cantrell said the parade would put undo demands on the city's resources during hurricane season and denied the krewe's request for a parade permit.
"I cannot supoport the addition of a summer parade," Cantrell said. "It is not something our NOPD leadership is comfortable with."
What do you think? Was the krewe messing with tradition anyway? Should Mardi Gras parades only be during Mardi Gras? Let us know what you think.
Find out more about Nyx.
« back to News