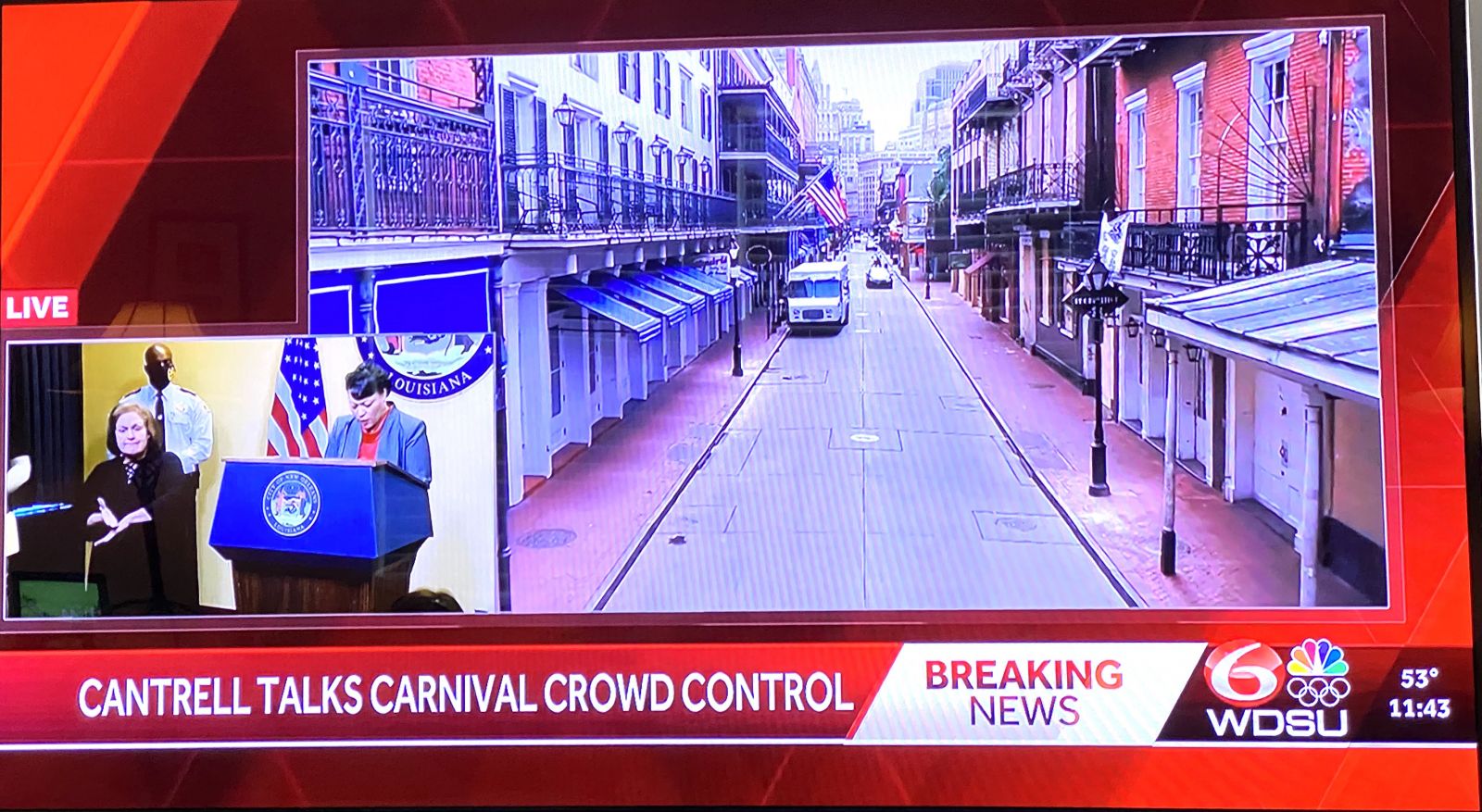 To prevent Mardi Gras celebrations from becoming superspreader events, Mayor Latoya Cantrell announced new restrictions on Friday, February 5.
All bars across the city will shut down completely from Friday, February 12 through Fat Tuesday, February 16, including those bars that received conditional use permits to operate as restaurants during Covid-19
Restaurants will be allowed to remain open, but will not be permitted to serve go-cups
The sale of liquor will be banned in the French Quarter
Any businesses found flouting the rules will be shut down immediately
Starting at 7 p.m. Bourbon Street will be closed to vehicles and pedestrians
Loitering is banned on Bourbon Street, Frenchmen Street or on N. Claiborne Avenue under Interstate 10
Officers will be at every intersection along Bourbon Street and on Frenchmen Street
Only residents, restaurant patrons and those looking to shop along the streets and hotel guests will be allowed to get through
A fence will be erected along Claiborne from St. Louis Street to St. Bernard Avenue to prevent gatherings
This is how you can't celebrate Mardi Gras. To find out how you can "let the good times roll," click here.