Could Mardi Gras possibly be canceled in 2021?
We're all yelling, "No Pocky Way!"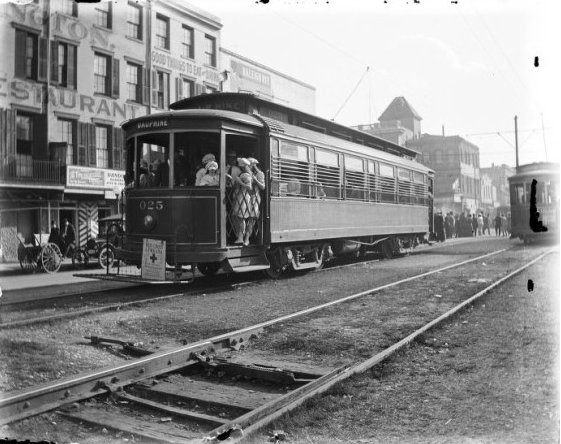 Let's make one thing clear: canceling Mardi Gras is a rare occurrence. It's only happened 13 times in our long, long, long history. As of this writing, your favorite krewes are moving ahead with their plans as usual but we'd be lying if we didn't admit that the possibility of cancelation isn't on everyone's mind. Fat Tuesday falls on February 16 next year. Will the world be back to normal by then? Unless you believe the fortune tellers in the French Quarter, the honest answer is no one really knows. The mayor will likely make a decision to cancel or go forward with the festivities in the early fall.
A Little Background Music, Please.
While it hasn't happened often, there have been years when there were no Carnival parades–during the Civil War, World War I, the Korean War and World War II. And, while there were some impromptu parades in 1979, there was also no official Mardi Gras that year because of a police strike.
In this century, Mardi Gras almost didn't happen after Hurricane Katrina devastated the city, but "almost" doesn't count. Carnival 2005 became a symbol of the city's resiliency. Some say that year's Mardi Gras was the best ever because it was all about family, coming home, and making our city whole again. (Read: The Mardi Gras That Almost Wasn't.)
Still, the Covid-19 pandemic has got us wondering: What did they do during the Spanish Flu Pandemic? And what happened during the many yellow fever outbreaks in the city before that?
Purple, Green and Yellow Jacket.
From 1817 to 1905, more than 41,000 people died of Yellow Jacket (AKA yellow fever) in New Orleans. If you pay close attention to the tombs in our historic above-ground cemeteries, you'll discover that there was a major outbreak in 1853 when some sources say as many as 12,000 people died.
Just across the street from where the famous Commander's Palace restaurant is now, bodies were left outside the gates of Lafayette Cemetery No. 2 by desperate family members. The city earned the nickname "Necropolis" (City of the Dead).
According to MardiGras.com, "yellow fever reigned in 1853." But, as far as we can tell, the disease was really only a major problem between July and October in New Orleans. If mosquitos weren't at Mardi Gras, neither was yellow fever.
Also, Mardi Gras wasn't really celebrated in a big way in the 1850s anyway because "hooliganism" had rained on the parades and the press had called for an end to the celebration. It wasn't until Comus took to the parade route in 1857 that Mardi Gras as we know it really started to roll.
What Did the Spanish Flu Do?
Spoiler alert! There were no parades during the Spanish Flu Pandemic from 1918 to 1919 because World War I had already spoiled the fun. The first cases of the Spanish Flu came to our port city on an oil tanker on September 16 (months after Mardi Gras), but the illness was certainly here for Carnival in 1919. Fortunately, the parades were already canceled.
According to the Influenza Encyclopedia, between October 1918 and April 1919, there were 54,089 cases of influenza in New Orleans and 3,489 deaths. Only Pittsburgh and Philadelphia had higher death rates and some of that can be blamed on the Liberty Loan Parade in 1918.
Think about it: If it hadn't been for World War I, more people would have been infected at Mardi Gras parades in New Orleans in 1919 and lost their lives.
The Outlook
So what if Mardi Gras is canceled in 2021? Won't it only make the 2022 festivities even better? We think so but Mardi Gras 1920, the first one after the pandemic, makes for a lousy example.
Prohibition went into effect on January 17, 1920. What's more, money was tight after the war and people just weren't feeling it. The history books recorded only one parade that day. And it rained.
« back to News