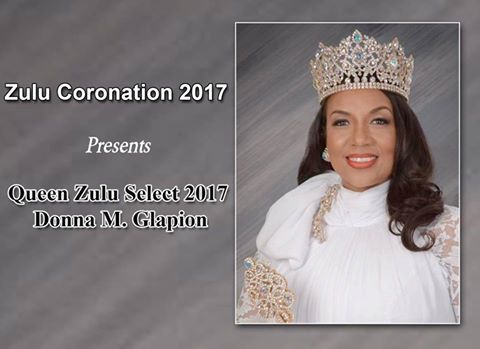 The Queen has arrived…at Louis Armstrong International Airport. Donna Glapion took the honored march through the airport along with this year's Zulu King, Aldonis C. Expose, and other Zulu characters to announce her 2017 reign.
"For Mardi Gras, I want there to be beautiful weather all day long. I want the whole city be happy as we celebrate together," she told the media during her march.
Glapion is a New Orleans native and a partner at the New Orleans event planning firm, Funkshuns, LLC.
The Zulu Krewe kicks off the parades Mardi Gras Day as they roll through the streets beginning at 8 a.m. They are known for their treasured throws, including the highly sought after coconuts. According to the Krewe, the "Golden Nuggets" first appeared natural "hairy" state in 1910. Later, the coconuts referenced sign painter Lloyd Lucus, scraping and painting the coconuts, the inspiration for the beautifully decorated throws of today.
« back to News