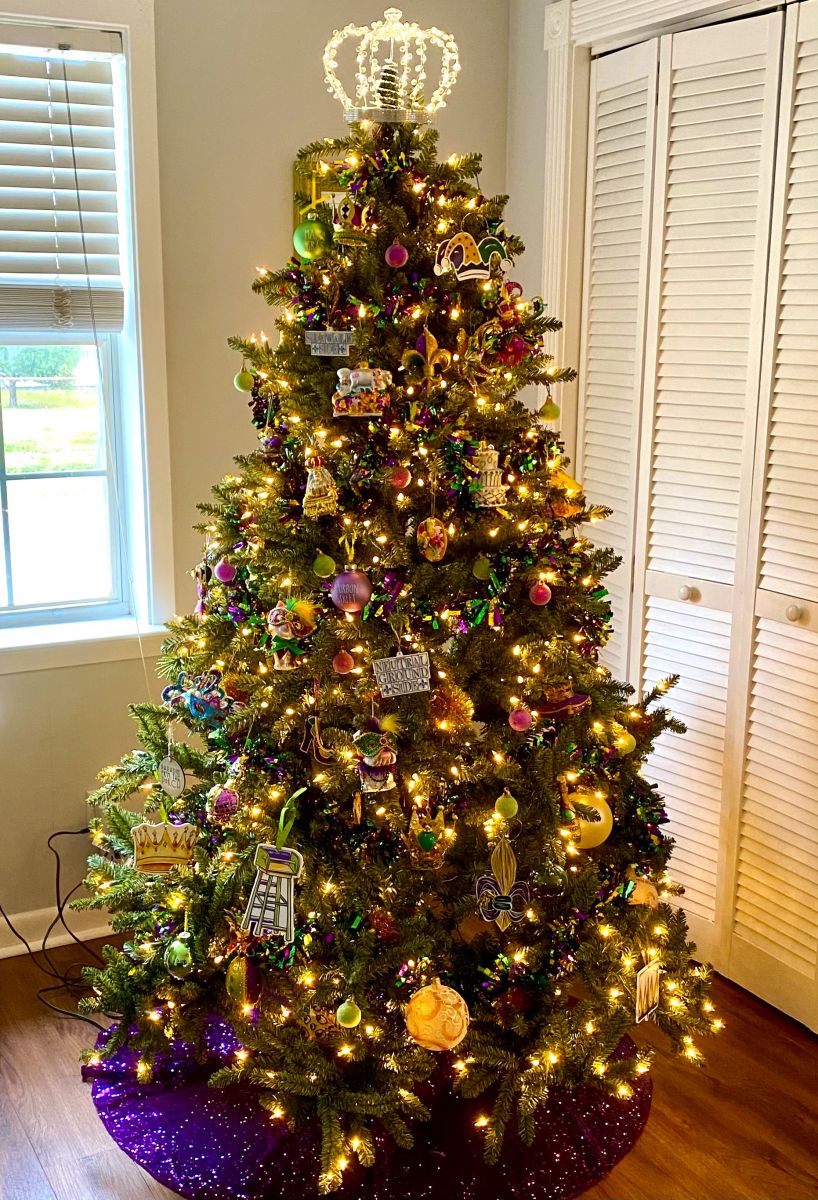 Google "Mardi Gras tree" and you'll see lots of images of trees along the New Orleans parade routes, dripping with beads that were caught by limbs and not revelers. This isn't the kind of Mardi Gras tree we're talking about here though.
Every year on the Epiphany, January 6th, many of us in New Orleans swap out the ornaments on our artificial Christmas trees and replace them with purple, green and gold Mardi Gras ornaments in the shape of masks, crowns, jesters, king cake babies and more. We also hang treasured throws we've caught at parades over the years. If you go to a lot of parades – as most of us do – the tree looks different every year. The star or the angel at the top of the tree is replaced by a crown, a glass topper in Mardi Gras colors or a big bow. And what could make a better garland than Mardi Gras beads or feather boas?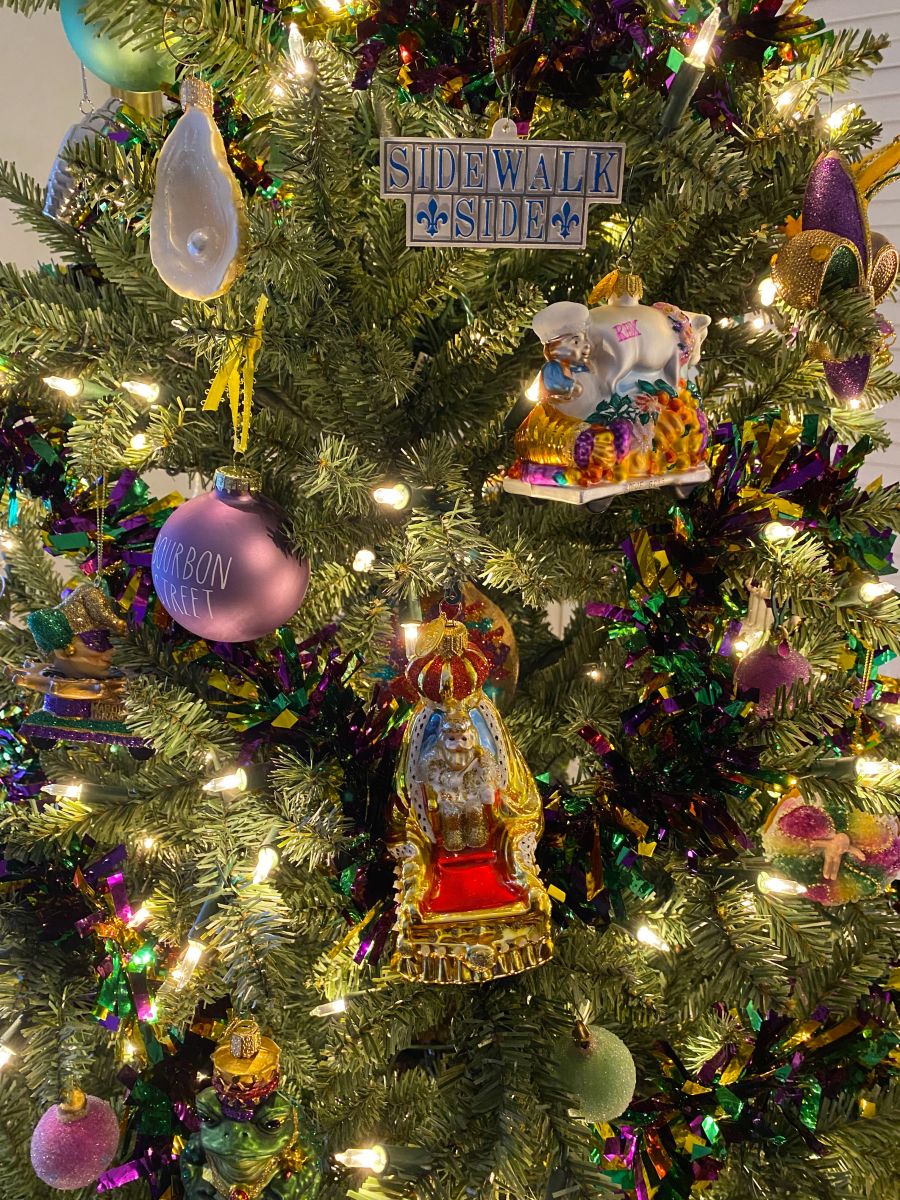 Since Carnival follows on the heels of Christmas, the Mardi Gras tradition makes a lot of sense. Especially if you're going to be entertaining out of town guests or just having friends in for a king cake party.
Do you have a Mardi Gras tree? We want to see! Share your photos with us on Facebook.