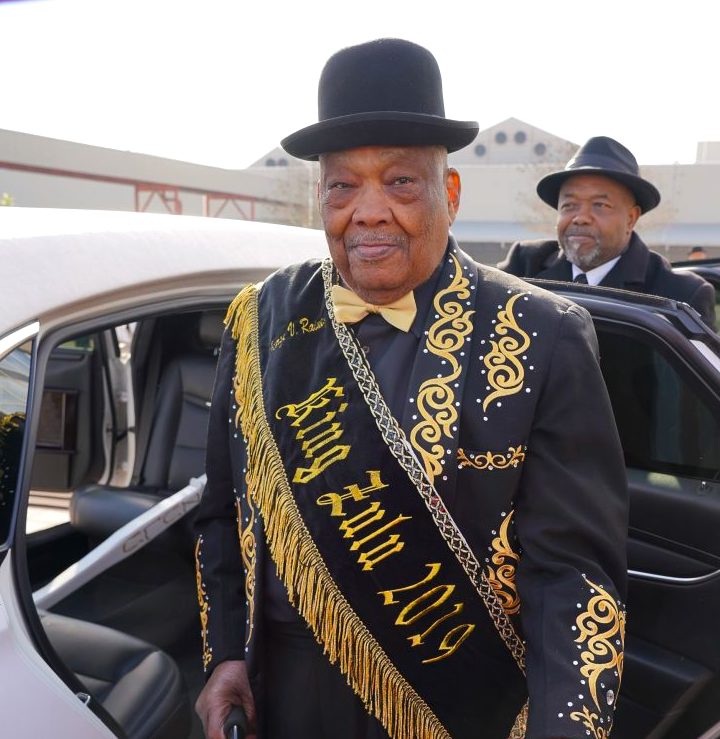 The Zulu Social Aid and Pleasure Club has confirmed that former Zulu King George Rainey passed away Wednesday night at the age of 89. Rainey made history as the oldest Zulu king ever when he reigned with his granddaughter in 2019. He had been a Zulu member since 1972 and earned the title "Zulu Big" shot in 1978.
Judy Weitz, the owner of MardiGrasNewOrleans.com, remembers George as a kind, wonderful man who will be sorely missed.
"So sad to hear the news of the passing of George Rainey," Weitz said. "He was a delightful gentleman and a devoted member of the Zulu organization."
Rainey was born and raised in New Orleans. A graduate of Booker T. Washington High School, he served in the United States Army before returning home to start Rainey's, one of the larger African American-owned restaurants in New Orleans for many years. Rainey's Catering provided services to the New Orleans Jazz & Heritage Festival and one of the first to serve the Essence Festival.
Rainey will be remembered for founding the Zulu Lundi Gras Festival and for spearheading the production of Zulu's 1st poster series. Under his leadership, Zulu secured more than 40 corporate sponsors. Rainey served as a Zulu board member 1978 to 1993 and as vice president from 1991-1996. He was reelected as a board member from 1996-2007.
In 2004, Rainey was appointed Zulu board member emeritus. He was also Zulu's, longest seated, fundraising committee chair, having served for 25 years. He was also recognized by President George W. Bush and The Jefferson Award Foundation for his community services.
The staff of MardiGrasNewOrleans.com sends our condolescences to the Rainey family and to the entire membership of the Zulu Social Aid and Pleasure Club.
Photo: lundigrasfestival.com