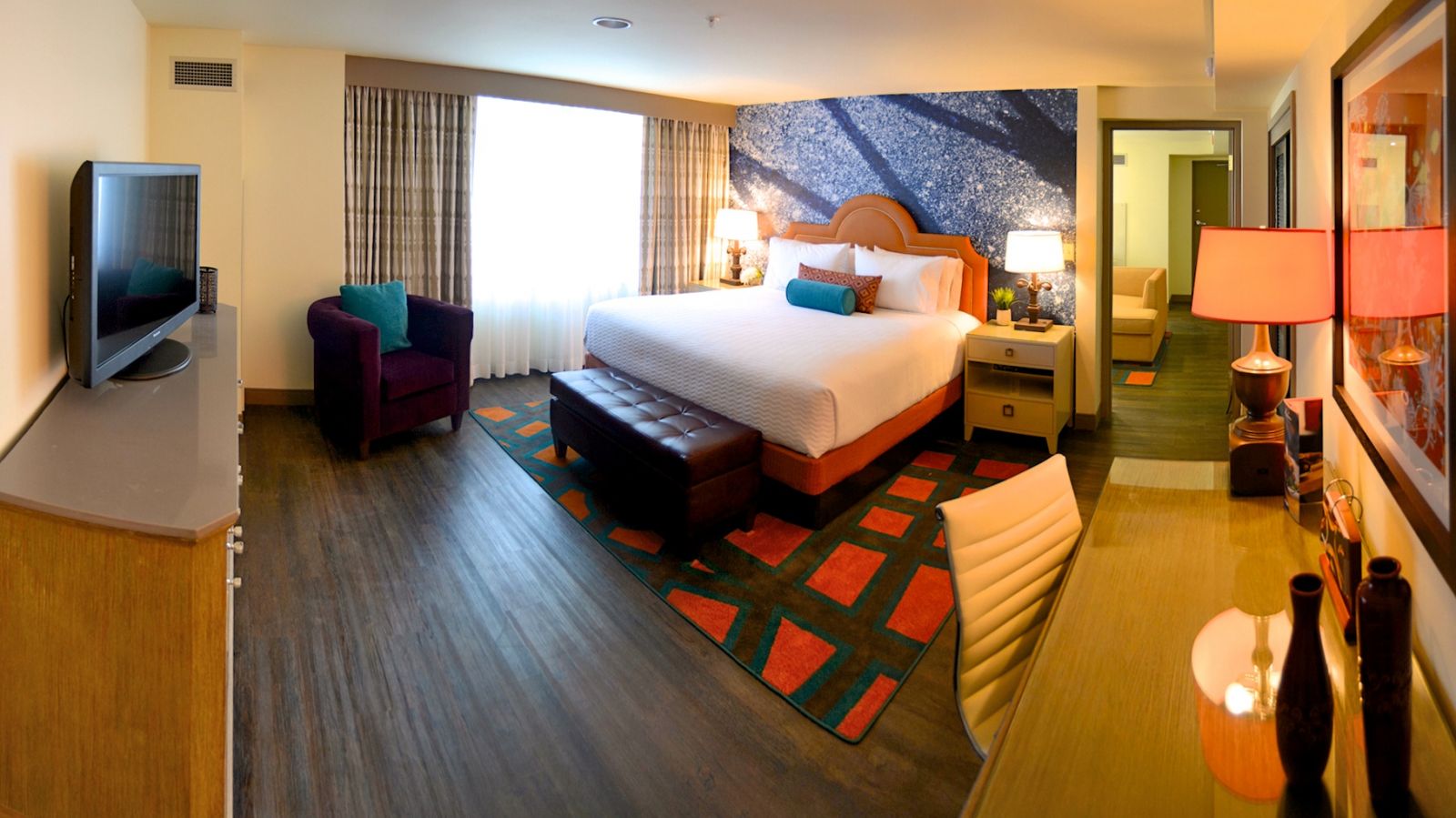 Bring on the celebrations—because Mardi Gras season has arrived! It's a time to eat, drink, and be merry as parades roll through the streets complete with live music and fun throws! This year, we're giving you another reason to celebrate. On Sunday, February 15, we'll have fun swag for you like sports bags and coozies! Just swing by our tent, which will be set up on Saint Charles, near Hotel Indigo.
BONUS: Follow us on Twitter (@MardiGrasNOLA) for your chance to win a 2-night stay at Hotel Indigo—a luxurious boutique hotel.
The upscale hotel blends modern and classic French styles perfectly with spa-style bathrooms, oversized photographic murals, free WiFi and more! Located on St. Charles Avenue in the historic Garden District, Hotel Indigo is surrounded by picturesque live oaks and conveniently located near the streetcar—hop on for a short ride to the French Quarter!
We'll announce our lucky winner the day after Mardi Gras.
« back to News