They're Wearing Mardi Gras Beads at the Pearly Gates.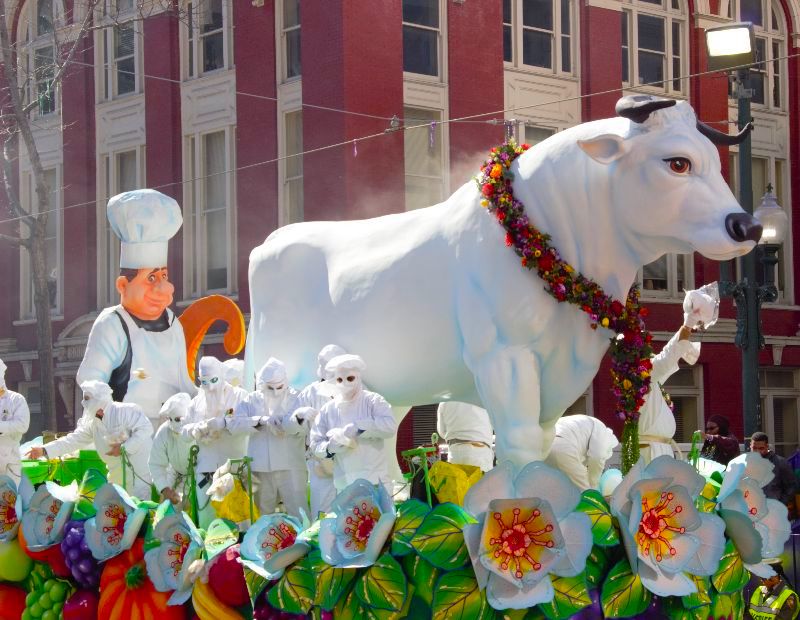 On Thursday, June 25, 2020, New Orleans lost "Mr. Mardi Gras," famous parade/float designer Blaine Kern Sr. He was 93. According to MardiGrasNewOrleans.com founder Judy Weitz, Kern's contribution to modern Mardi Gras is "unmatched."
"New Orleans has many famous musicians, chefs and writers," Weitz said, "But there's only been one Mr. Mardi Gras and that was Blaine Kern."
Since 1947, Kern and his company Kern Studios have designed and built floats for some of the most popular parades in Carnival history, including Rex, Zulu, Bacchus, Endymion, Orpheus and Muses. Kern and his team introduced the world to double-decker floats, multi-unit tandem floats, giant animated prop figures, animatronics and flashing lighting.
According to Carnival historian Errol Laborde, Kern was "a combination of Michelangelo and P.T. Barnum."
And Mardi Gras expert Arthur Hardy said, "It didn't stop." At 92, Kern could still draw. He would create caricatures of people on napkins while Hardy and Kern would be sitting at a table eating. "It's hard to mention him and not smile," Hardy was quoted as saying. "He lit up a room."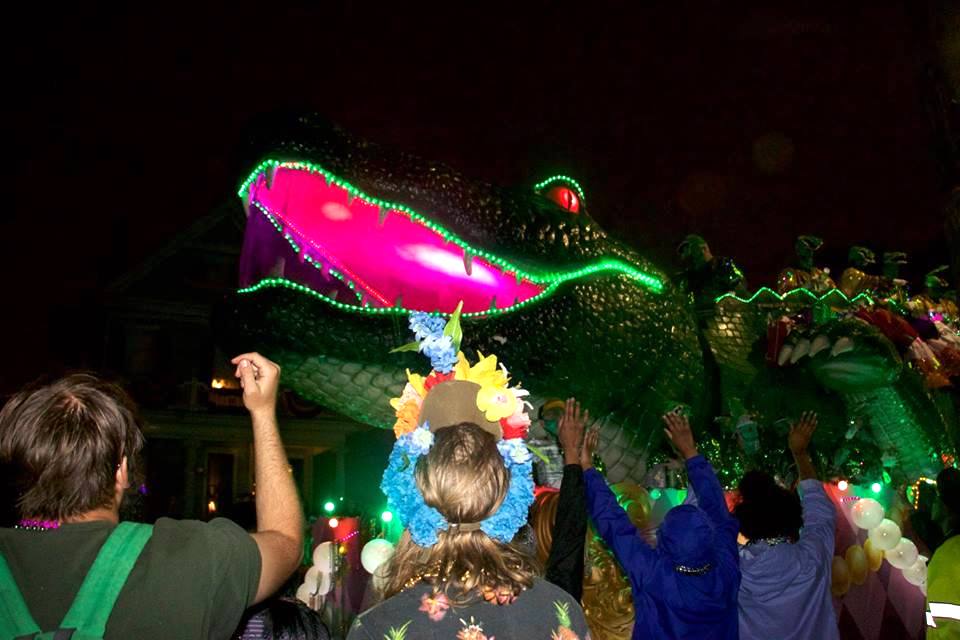 For Rex, Kern's creations included the Boeuf Gras, the Jester and King's float. For Bacchus, he designed the King Kong family, Bacchagator and Bacchasaurus. Orpheus fans can thank him for the Leviathan and Smokey Mary. Kern was also behind the floats that carry Zulu's king and other beloved characters, as well signature floats for Endymion and Muses.
Over the years, the companies run by Kern and his family produced parades for several more krewes in the area and along the Gulf Coast. In addition, they've done work for Universal Studios, the Walt Disney Company, Six Flags and other theme parks all over the world.
In 2008, Kern moved Mardi Gras World, the popular tourist attraction he opened in Algiers in 1984, to its current site near the Ernest N. Morial Convention Center. Thanks to him, visitors can get a taste of Mardi Gras, and even a piece of king cake, all year long.
Learn More About Mardi Gras World
« back to News