Mardi Gras 2015 has officially come to an end. The parades are over. The revelers have gonw home. The last of the king cakes have been snatched up.
If that gets you down (and it does me, a little), then here's something to help cheer you up: It's time to start planning for next year.
It may sound a little crazy, but I assure you, it's not. The best time to plan for Mardi Gras is a year in advance. So take a breather, and then take our advice. Here's what you need to be thinking about for Mardi Gras 2016:
Dates
Mardi Gras Day in 2016 will fall on February 9. We know this because it always falls the day before Ash Wednesday, which is always 46 days before Easter. Easter can fall on any Sunday from March 23 to April 25, with the exact date to coincide with the first Sunday after the full moon following a spring equinox.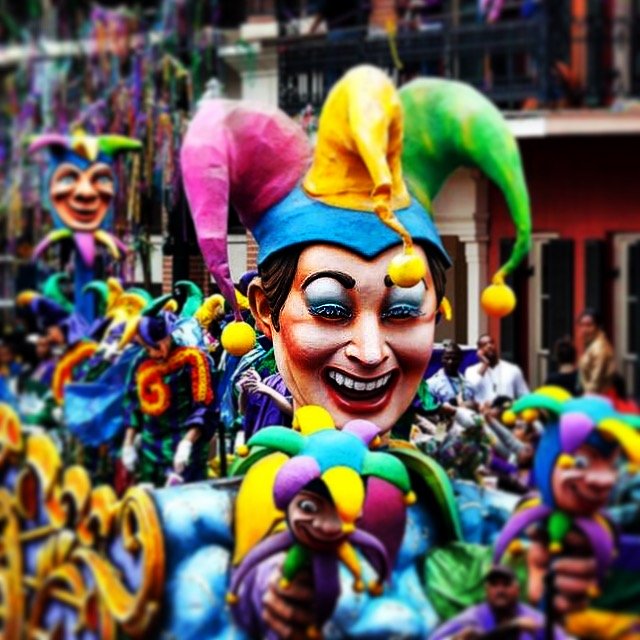 We've made it pretty easy for you though – here's a list of Mardi Gras dates through 2023. And remember – Mardi Gras isn't just one day; it's a whole season. The parades and celebrations begin before Fat Tuesday, so consider visiting during the weeks before.
Hotels
I know this may sound crazy, but now is the best time to book a hotel room for next year's Mardi Gras. Many rooms are booked years in advance, especially balcony rooms, by corporations. For the rest of us, if you want a good room in a good location next year, then start looking now.
Pro-tip: Book a hotel room close to where you will be spending most of your time. You will be thankful you have a bathroom nearby.
Photos
We know that many of you took some great photos during Mardi Gras this year! We know this because we've seen them on Instagram, Twitter and Facebook. So why not take those photos and enter them into our photo contest? The first place winner gets an awesome New Orleans prize package, including a stay at luxury hotel Maison Dupuy in the French Quarter and a free cruise on the Steamboat Natchez. The runner up won't be left empty handed either.
There is no limit on how many photos you can submit in the contest, but we ask that you limit it to your best. Read about the prize package, the rules and upload photos now.
You can also see some of our photos from Mardi Gras 2015 here.
Thank you!
For everyone who came to New Orleans for Mardi Gras this year, thank you! I hope you had as an amazing time as we did. Please come back next year! Mardi Gras just wouldn't be the same without all of the people who come to New Orleans to help celebrate.
We also want to extend a big thank you to all of the media outlets who interviewed us for their pieces about Mardi Gras this year: National Public Radio, USA Today, ESPN Radio, WWLTV, and the independent journalists who contacted us. We are always glad to dish the goods on what Mardi Gras is really like and about
« back to News