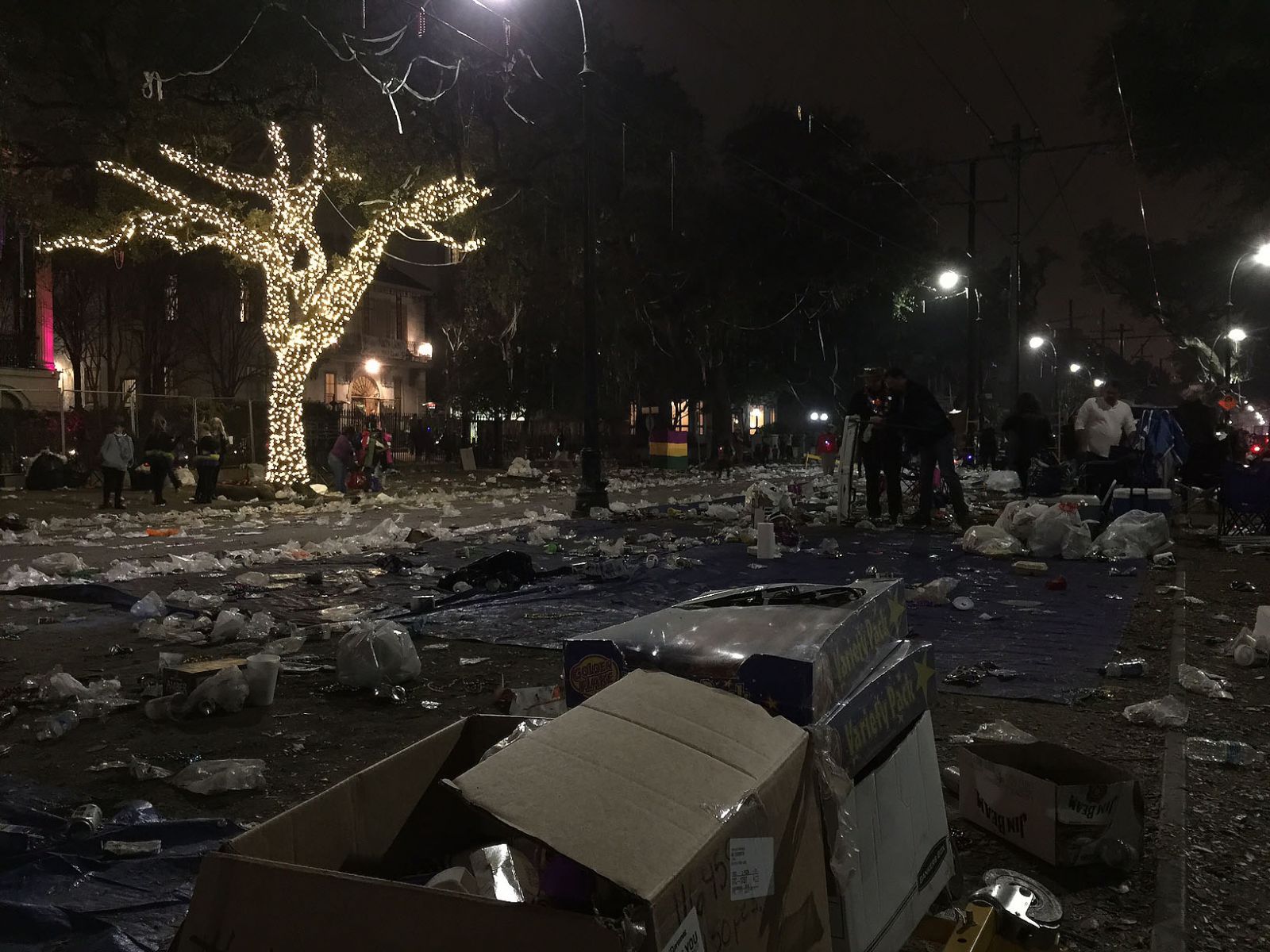 "Closing time – you don't have to go home but you can't stay here!" The Semi-Sonic song rarely has any meaning on Bourbon Street, but early this morning it did. That's right - it's Ash Wednesday and Mardi Gras 2015 is officially over. At midnight New Orleans' finest rode down Bourbon Street on horseback and sent the few remaining revelers on their way.
If you walk through the city streets this afternoon, it may look like Mardi Gras never happened – but don't be fooled! City officials said busy crews cleaned up an estimated 150 tons of trash, although the official number won't be released until cleanup is completed next week.
For years, this city measured Carnival season success based on the tonnage of trash collected. However, the practice ended several years ago because the practice may discourage recycling and encourage littering.
Regardless of the official trash tonnage hotels were at an estimated 97 percent occupancy and travel through Louis Armstrong Airport was at a six year high during Carnival season – so we're calling Carnival season a success.
Thanks to everyone who joined in the revelry – it's never too early to start planning next year's fun, seriously!
« back to News