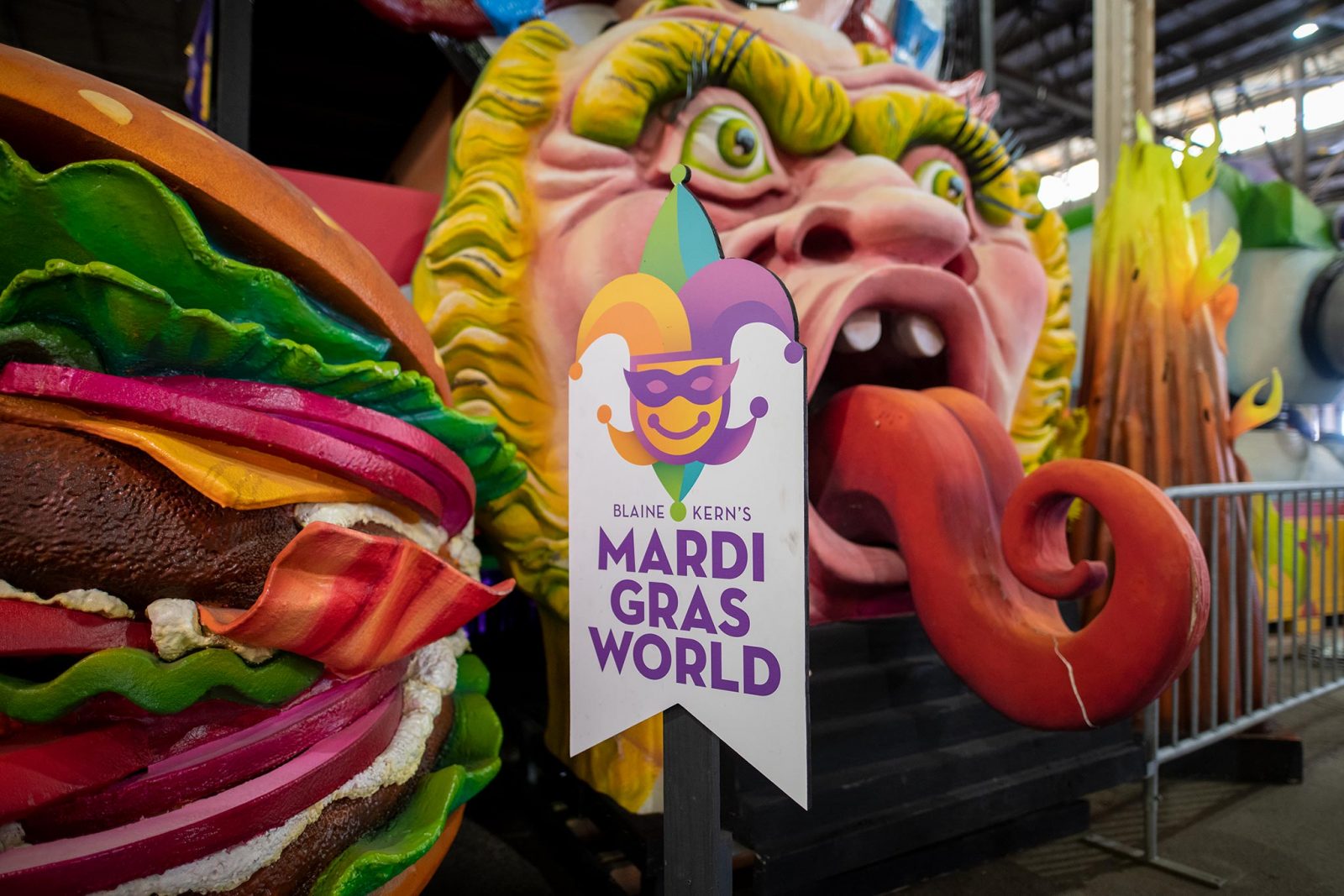 In New Orleans, we make history. We make music. We make gumbo, jambalaya and red beans and rice. We make art. And we make Mardi Gras floats. At Blaine Kern's Mardi Gras World just up Tchoupitoulas Street from the Convention Center, visitors and locals alike can see where the magic happens.
Mardi Gras isn't just an event — it's the embodiment of the spirit of New Orleans. A visit to Mardi Gras World will give you more than a behind-the-scenes glimpse at "the greatest free show on earth" You'll a better understanding of our city and the people who make it roll. Hundreds of thousands of visitors come here every year. Now it's your turn.
Your experience begins with a film that takes a deep dive into the history of Carnival. You'll find out how it all started, get a little background on the individual krewes, and see archival footage of the floats, the costumes, the throws and more. You'll learn about Blaine Kern himself — Mr. Mardi Gras — who founded Kern Studios n 1947. Afterwards, you'll get to sample king cake, a traditional pastry served during Carnival season. Who knows? You might just get the baby! What's with this baby, you ask? Go and find out!
After the film, you'll be set loose to explore the huge Mardi Gras World float den where you'll see artists at work creating next year's floats, as well as floats and figures from Mardi Gras' past. Over the years, Kern has built floats for the city's most famous krewes including Rex, Zulu, Endymion, Bacchus, Orpheus, Muses, Iris and more. At Mardi Gras World, you can see pieces and parts of some of the most well-known floats. You can even try on costumes and take selfies. Then it's back to the souvenir shop where you can find all kinds of trinkets in purple, green and gold — the official colors of Mardi Gras.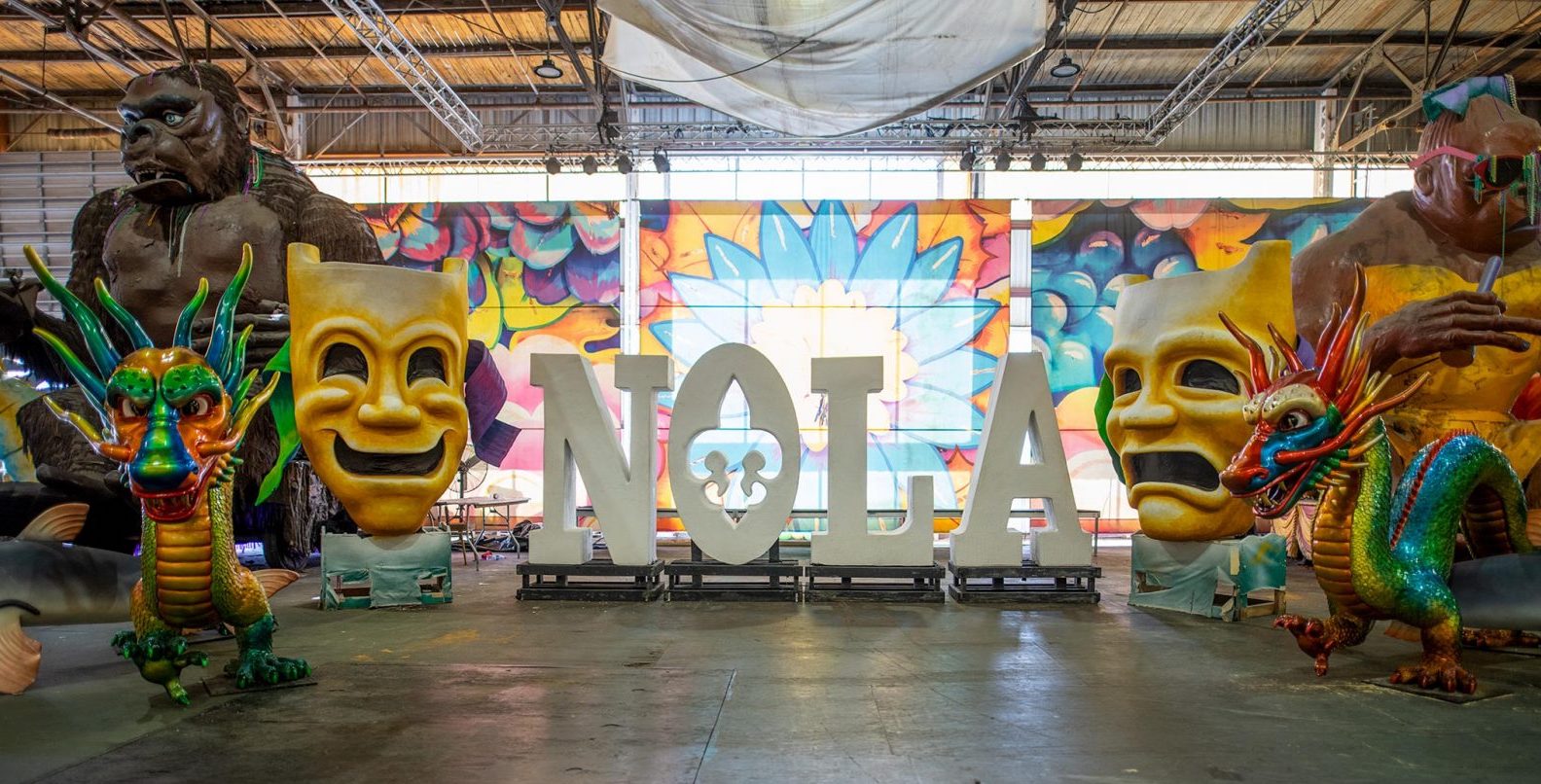 Mardi Gras World is a great place to go during Carnival time or any time. They'll even pick you up at your hotel and take you back in their free shuttle. The attraction is open 7 days a week, from 9:00am to 5:30pm. First admissions begin at 9:00 a.m. with the last admissions at 4:30 p.m. The only days they close are Christmas and Christmas Eve, Thanksgiving, Easter and, yeah, Mardi Gras Day. Learn more at MardiGrasWorld.com.