Covid-19 Affects Beloved Mardi Gras Indian Tribe.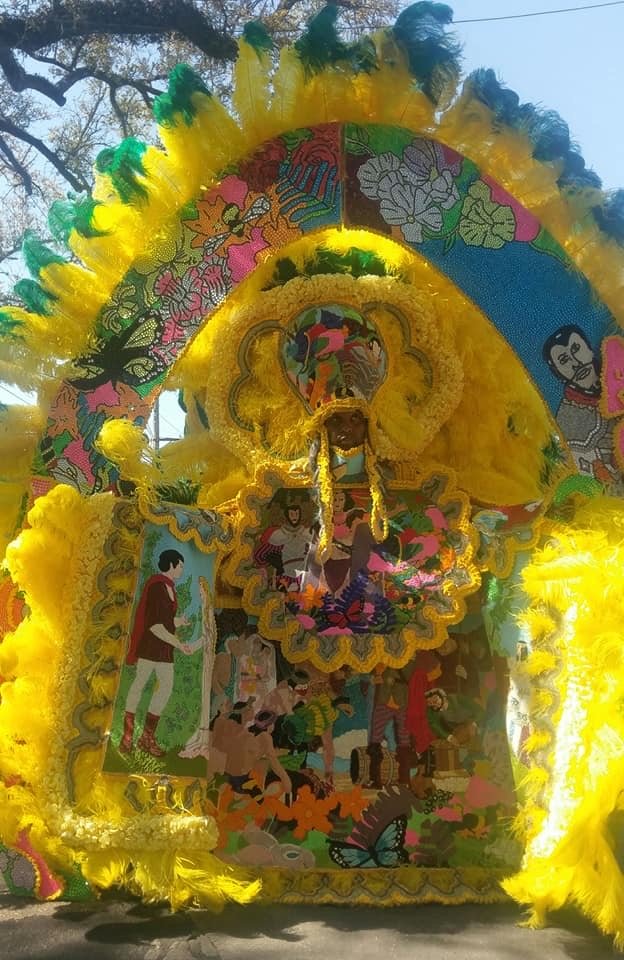 Yeah, New Orleans is the birthplace of jazz. Yeah, our festivals are the best in the world. Yeah, nobody makes gumbo and red beans and rice like we do.
But the thing that really makes us who we are is our people. Why? Because we not only embrace our culture but we keep our traditions alive for the generations to come. The Wild Magnolias, a Mardi Gras Indian tribe founded in the 1950s, is a perfect example of that.
At the age of nine, Bo Dollis, Jr., the son of then Big Chief Bo Dollis, Sr., took his mama's beaded purse without asking and cut it up to make his first suit.
Lucky for him, his mother let it slide.
Lucky for us, Bo's love for all things Wild Magnolias survives to this day.
"It was always in my blood," Bo said. "I have brothers and sisters but I'm the only one who masks."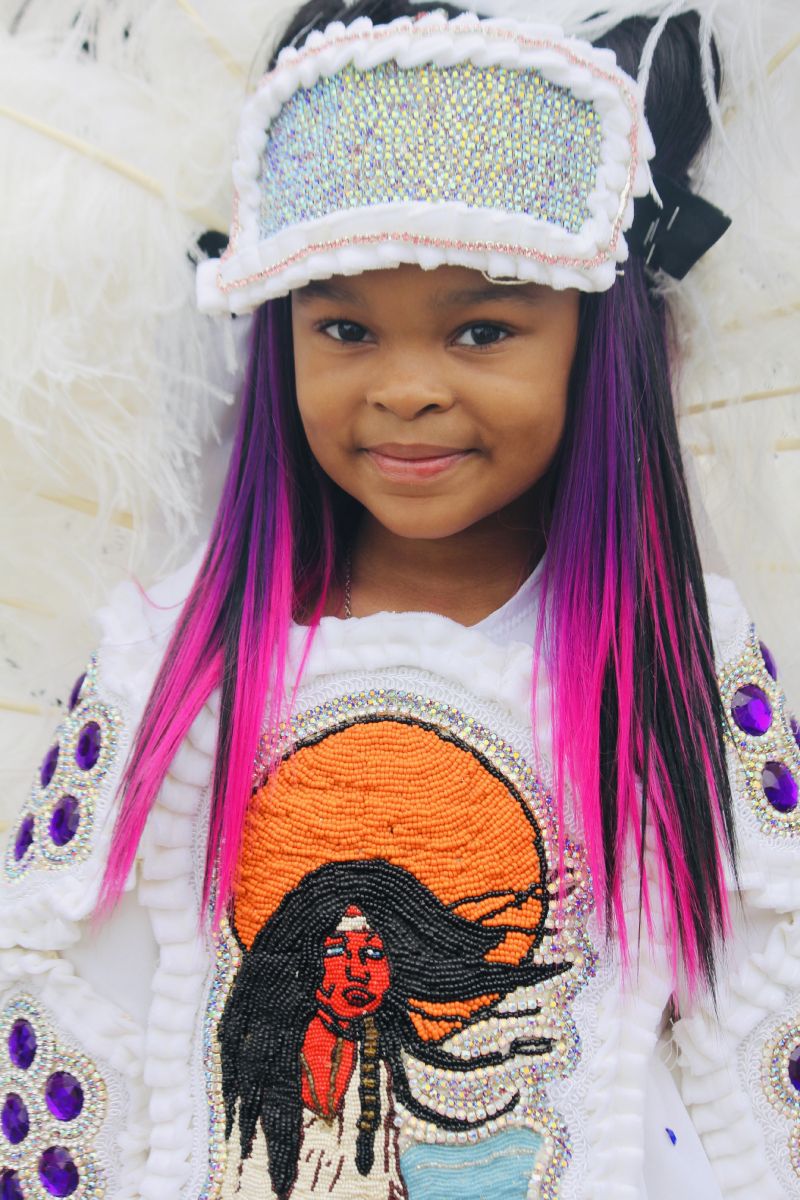 Bo, Jr. became Big Chief after his father's passing in 2015, and today he's more devoted to the tribe than ever. Bo has been masking for 28 years now and shows no signs of hanging up his tambourine. That's not to say it's been all moonlight and magnolias however.
"This has been a tough year for The Wild Magnolias," Bo said. "One of our members recently survived a battle with Covid-19 that put him in a coma for two months. Another member is risking her life daily as a nurse on the front line. And several members have been laid off from their jobs, many in the hospitality industry."
The Wild Magnolias Band is feeling the effects of the Coronavirus, too. They've lost a number of gigs like festivals, concerts, weddings, and even recording sessions. The band, who is a fixture at Jazz Fest and has even played Carnegie Hall, is now social distancing like the rest of us, mostly at home. This gives them plenty of time to sew, but more than time and creativity go into these suits. It takes money.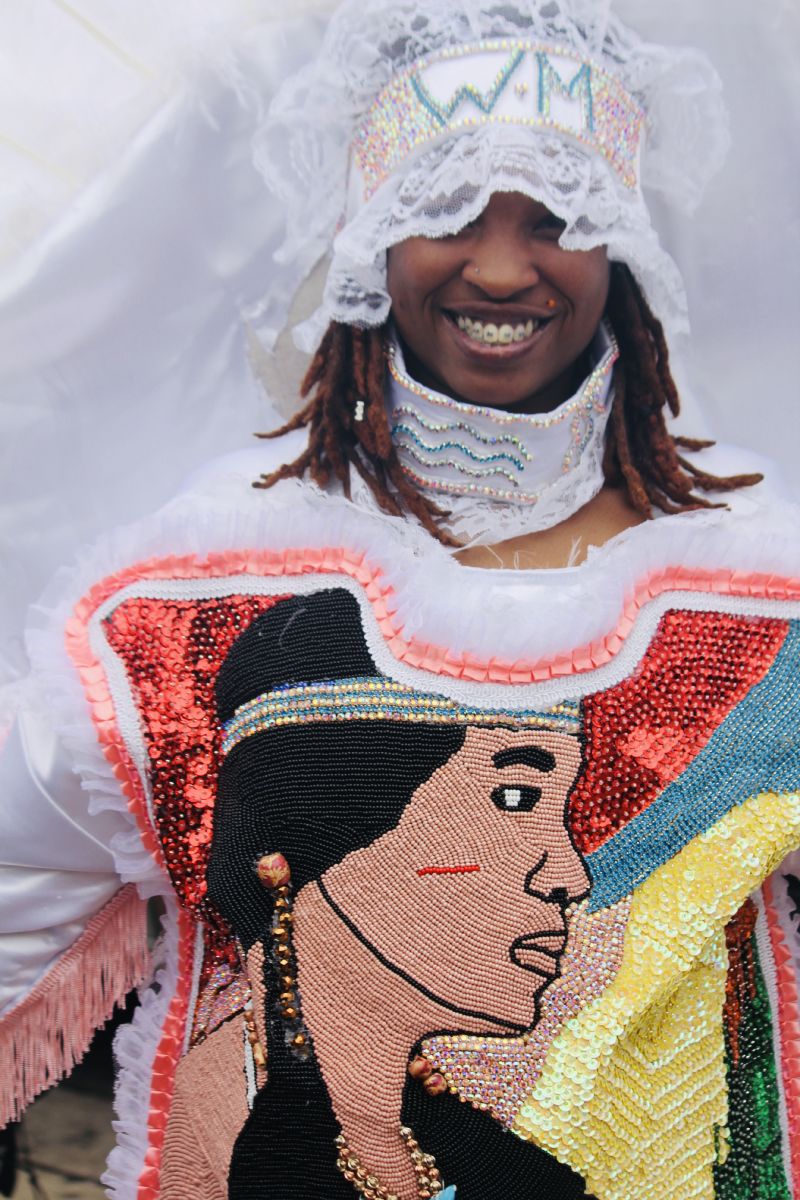 According to Bo, it costs $400 for a pound of plumes alone, and one suit can require up to five pounds. And that doesn't even include all the beads, the stones and everything else you need to be the prettiest Indian out there on Mardi Gras day and Super Sunday.
That's where you come in. The Wild Magnolias is asking for donations that will go towards their suits for the year of 2021. Anything helps, but donors who give $100 or more will have their names placed in a drawing to win one detailed beaded patch, an autographed Wild Magnolias CD, and a Jazz and Heritage Fest poster of Big Chief Bo Dollis, Sr.
New Orleans wouldn't be New Orleans without The Wild Magnolias. Now's the time to help. Keep The Mask On! Visit The Wild Magnolias' GoFundMe Page today and do what you can.
Read about Mardi Gras Indian Ranks
Read about Mardi Gras Indian Masking Traditions
Read about St. Joseph's Day/Super Sunday Traditions
« back to News