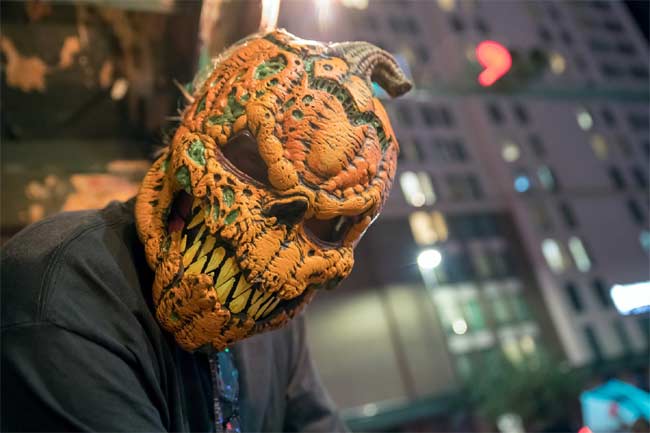 Since 2007, the Krewe of Boo has been the official Halloween Parade in New Orleans. The parade will roll at sunset on Saturday, October 21, 2023, through the French Quarter to the Warehouse District with Mardi Gras-style floats constructed by Kern Studios – America's premier float-building organization – the folks who have been creating Mardi Gras magic since 1947.
Under the direction of Brian Kern, artists outdo themselves every year with 3-D paper mâché and fiberglass floats and props representing all your favorite ghouls. Halloween-themed throws include candy, plush toys and beads. Get ready to yell, "Throw me something, Monsta!"
For more information, check out Krewe of Boo's official website at www.kreweofboo.com. While there, check out and their gallery of pictures from previous parades.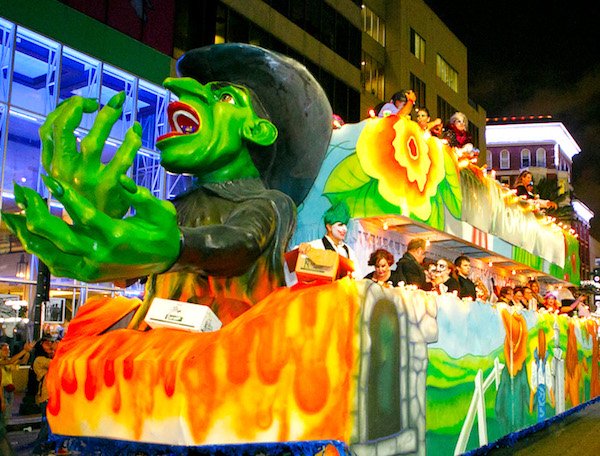 Top two photos by Robert Proctor/Compucast
Float photo courtesy of Krewe of Boo