Mardi Gras Museum to Explore in August.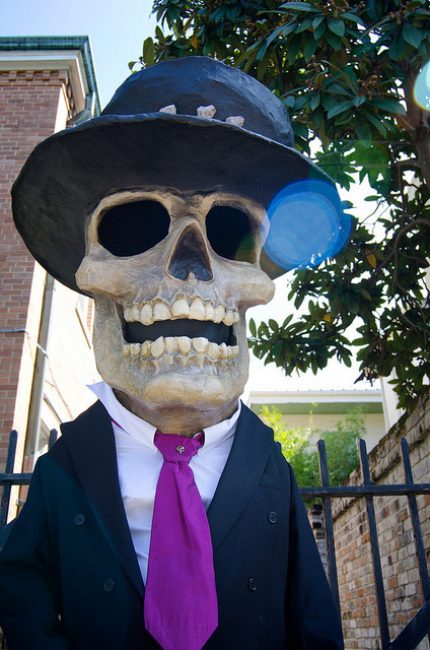 A lot of work, money and love goes into "America's Greatest Free Show" every year. The museums here celebrate Mardi Gras year round. Why not check them out this August during Museum Month?
Mardi Gras World, home to Blaine Kern Studios, has been creating Carnival floats since 1947. Here's your chance to go on a behind-the-scenes tour of Fat Tuesday. See the huge workshop where architects and artists create floats. View a fascinating video presentation. Trying on a costume or two, and enjoy a piece of king cake.
Address: 1380 Port of New Orleans Place. Free shuttle pickup from 20 downtown locations with ticket purchase. Open from 9 a.m. - 5:30 p.m. One-hour tours are available every 30 minutes between 9:30 and 4:00 p.m., 7 days a week. Check out the coupon then visit the site for more info!
The Presbytère
The Presbytère's "It's Carnival Time in Louisiana" exhibit features floats, costumes, a Mardi Gras record collection, historic throws and more. This Louisiana State Museum is located to the right of St. Louis Cathedral. Step in for a tour and take a break from the heat this August.
751 Chartres Street. Open Tuesday - Sunday, 10 a.m. to 4:30 p.m.
The Mardi Gras Museum of Costume and Culture
In January of 2017, Drummer/Xylophonist/Mime/Clown/Magician/Entertainment Producer Carl Mack threw open his closet to the world. Come see and even try on one of his elaborate costumes, hand-sewn Mardi Gras Indian suits, costumes from Cajun Mardi Gras and more from his collection. Current exhibits include "King and Queen of the Krewe of Stars," featuring costumes worn by Soul Queen Irma Thomas and Al "Carnival Time" Johnson and costumes from the Treme Sidewalk Steppers.
1010 Conti Street. Open Monday - Saturday, 10 a.m. – 5 p.m. with guided tours at 11 a.m and 3 p.m.
Backstreet Cultural Museum
The Backstreet Cultural Museum showcases an amazing collection of Mardi Gras Indian regalia, as well as artifacts from the North Side Skull and Bone gang who roam the streets on stilts on Mardi Gras morning, alerting the city of the arrival of Mardi Gras. You'll also see an exhibit celebrating the Baby Dolls, a female African-American Carnival group that dresses in bonnets and bloomers.
1116 Henriette Delille Street. Open Tuesday - Saturday, 10 a.m. to 4 p.m.
« back to News