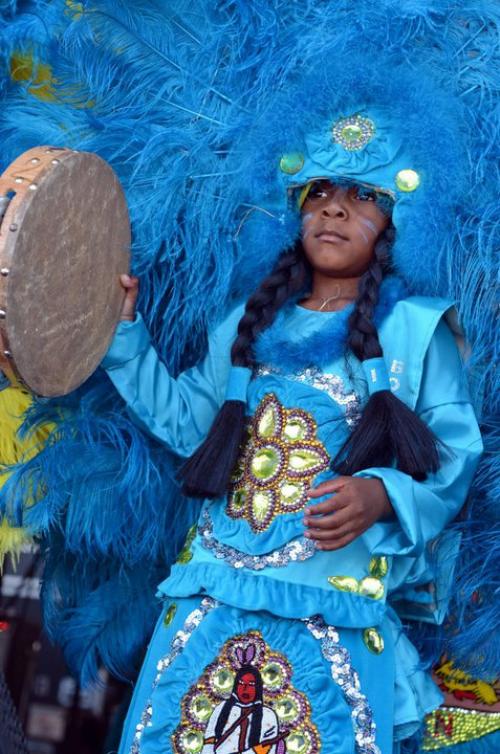 On Super Sunday in New Orleans Mardi Gras Indians come out in their breathtaking handmade suits for processions all over town.
Traditionally, Super Sunday is the Sunday closest to St. Joseph's Day. This year, that's Sunday, March 15. This is your chance to spy colorful Mardi Gras Indian tribes, led by their Big Chiefs. Come see them dance, chants and perform other fascinating rituals as they try to outdo each other in friendly competitions.
Super Sunday outdoor gatherings and processions are free and open to the public. Since 1970, they have taken place in the daytime, which makes it easier to take in the craftmanship of the Mardi Gras Indian suits.
The largest Super Sunday procession is put on by the New Orleans Mardi Gras Indian Council. It begins at noon at A.L. Davis Park at Washington and LaSalle streets. View route here.
Or head over to Mid-City where the Tambourine and Fan organization stages its annual Super Sunday parade at Bayou St. John and Orleans Avenue.
Learn about Mardi Gras Indian Ranks
« back to News