One of the most frequently asked questions we get here at MardiGrasNewOrleans.com is, "Can I bring my kids?"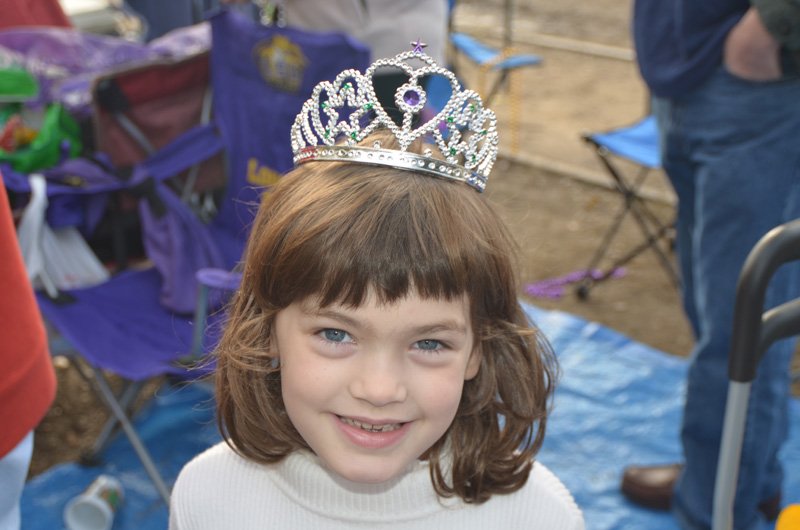 It's not a surprising question considering Mardi Gras is largely perceived as an alcoholic, bare-breasted holiday by those outside of the New Orleans area. But contrary to public perception, Mardi Gras is actually a family celebration. Yes, we dare say that it's kid-friendly.
The best place to take the kids is to the parade route on St. Charles Ave. Every year, families set up along the street to picnic, play games and watch the parades go by. Throws often include toys, stuffed animals, beads and more that kids will have the opportunity catch. We're not kidding when we say bring a large trash bag. The kids will catch a lot, and you'll want a way to collect everything to bring back home.
The best place for a family to set up along that route is on St Charles near Napoleon Ave. There the whole family can enjoy the parade before it gets too late. If you set up close to the end of the parade route near the French Quarter, it could be close to 11 p.m. before you see any action during the late afternoon/evening parades.
Streetcars stop running in this area during Mardi Gras, so even though you can't take them to where you want to set up, you also don't have to worry about kids' safety around the tracks.
Parades also go down the streets of suburban areas, like Metairie – only 15 minutes away from downtown New Orleans. Metairie's Ceaser parade always takes place the Saturday before Mardi Gras weekend, and it's the parade Disneyworld features on Mardi Gras day. It's perfect for kids!
The only area that we don't recommend taking kids during Mardi Gras is the French Quarter. There are no parades in that area anyway, and it tends to get a little more adult than the rest of the city.
If you have other Mardi-Gras related questions, then check out our FAQ page. We also answer questions on our Facebook page, where you can share your photos too!
« back to News