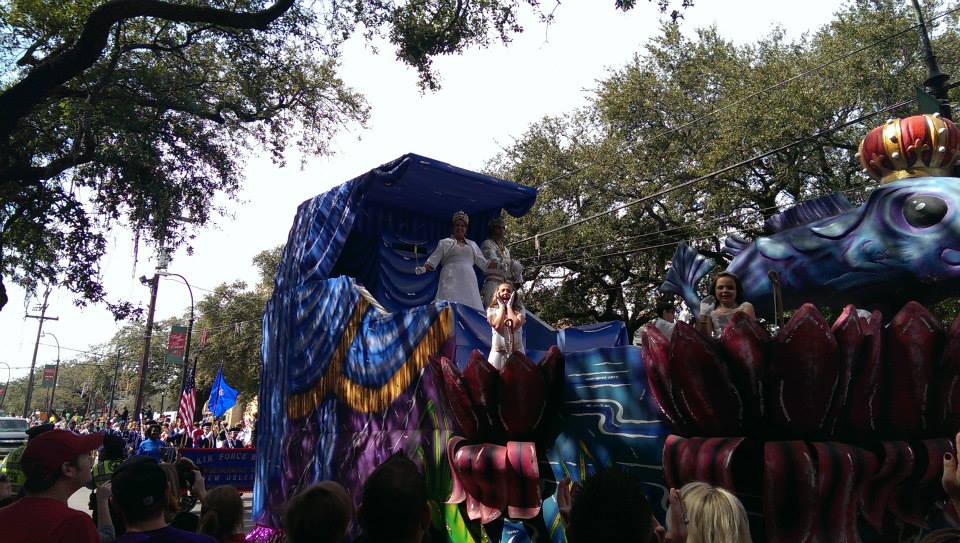 The first full weekend of Mardi Gras parades has come and gone. A lot of beads were thrown, a lot of beads were caught, and a lot of fun was had.
While out on the parade route this weekend, we got to see the new Mardi Gras parade rules, which were passed earlier this year by the New Orleans City Council, affected the experience. We did see some rule breakers, but overall, the ticket givers were – how should we say this – pretty forgiving. Things on the parade route seemed to go smoothly.
Still, it's important that you know about the new rules before you head out to the parades to avoid tickets, and to avoid bringing a bunch of stuff that might have to moved later.
As a refresher, the new rules are as follows:
1 - There can be no ladders or other personal effects, like grills and coolers, closer than 6 feet to the curb. (About half of the ladders were six feet or further back. It's a good rule if just for safety reasons.)
2 - Parking on Napoleon and St. Charles will be prohibited on BOTH sides of the neutral ground this year, not just the parade side, starting 2 hours before the parade. (This was the one except to the laissez-fair ticketing. Every car illegally parked did have the tell tale orange tickets.)
3 - There is now a ban on roping off territory via chairs, tarps, or anything else if you are in the public right of way. This includes neutral ground and sidewalks.
4 - There can be no private portable toilets in the neutral ground or other public property.
Again, we're not saying that you're going to get ticketed if you do any of these things. We just want you to be aware that these rules do exist, and know that there is a possibility that you will get fined if you break any of them.