A Summer of Second-Line Send-Offs:
New Orleans Says Goodbye to Leah Chase, Dr. John, Dave Bartholomew, and Art Neville.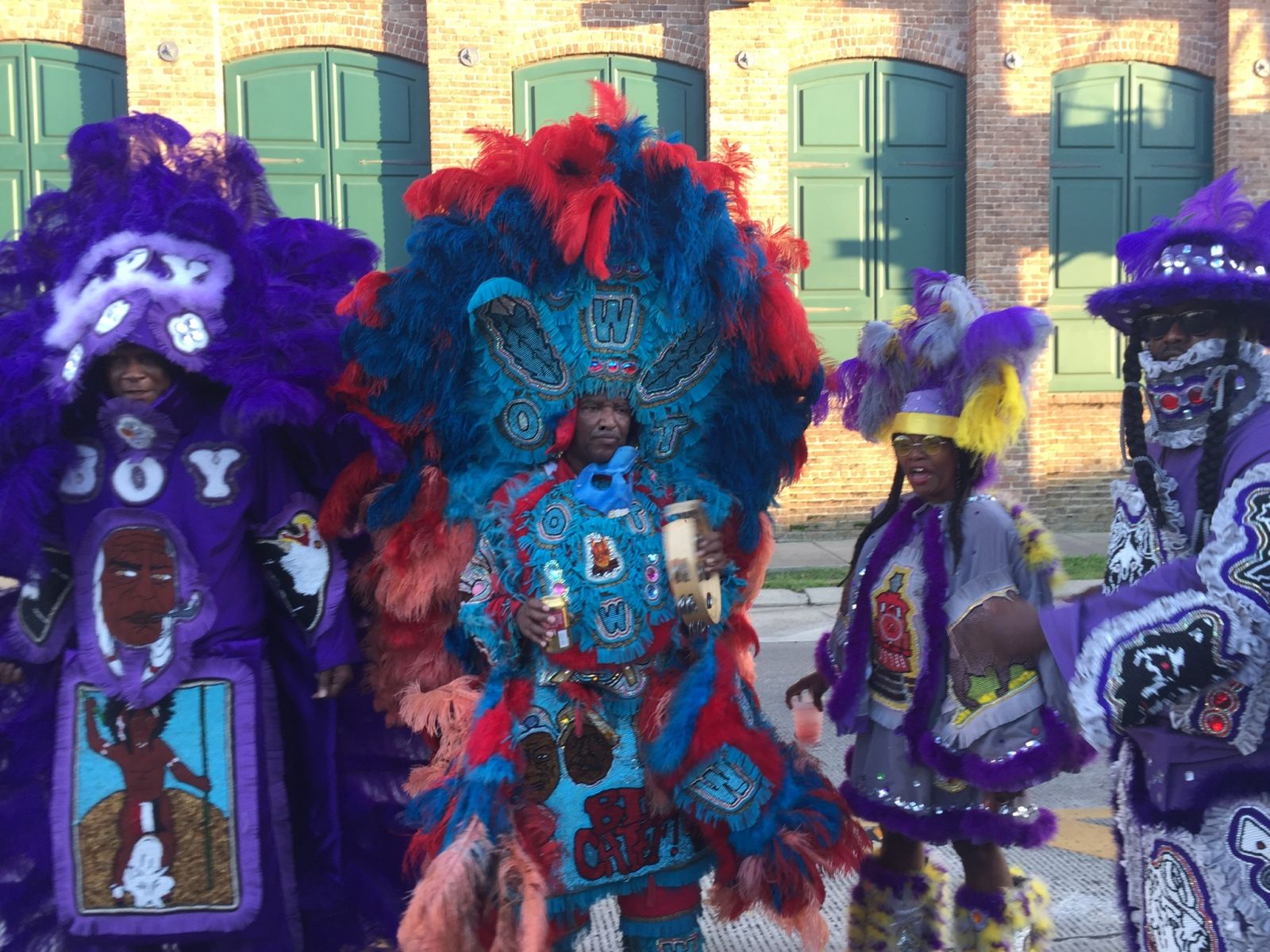 This summer, New Orleans bid farewell to four legends. Week after week, the giants fell. And each was given a grand send-off as only New Orleans knows how. There's a saying in New Orleans, "We cry when someone's born and celebrate when someone dies." In the summer of 2019, we celebrated too much.
On June 1st, beloved Creole Chef Leah Chase passed away at the age of 96. Her funeral at St. Peter Claver Church on St. Phillip Street on June 10th was attended by many of New Orleans' most famous chefs wearing their white chef jackets, including Alon Shaya, John Folse and Nina Compton. Deacon John sang "There Will be Peace in the Valley" to a packed church and, after the Mass, Troy "Trombone Shorty" Andrews and trumpeter six-time Grammy Winner Terence Blanchard led the mourners out of the church with the tune, "I'll Fly Away." Then members of the Zulu Social Aid and Pleasure Club led Mrs. Chase's second-line to Dooky Chase's restaurant, where she and her late husband Dooky fed Civil Rights leaders and American presidents, as well as locals and tourists.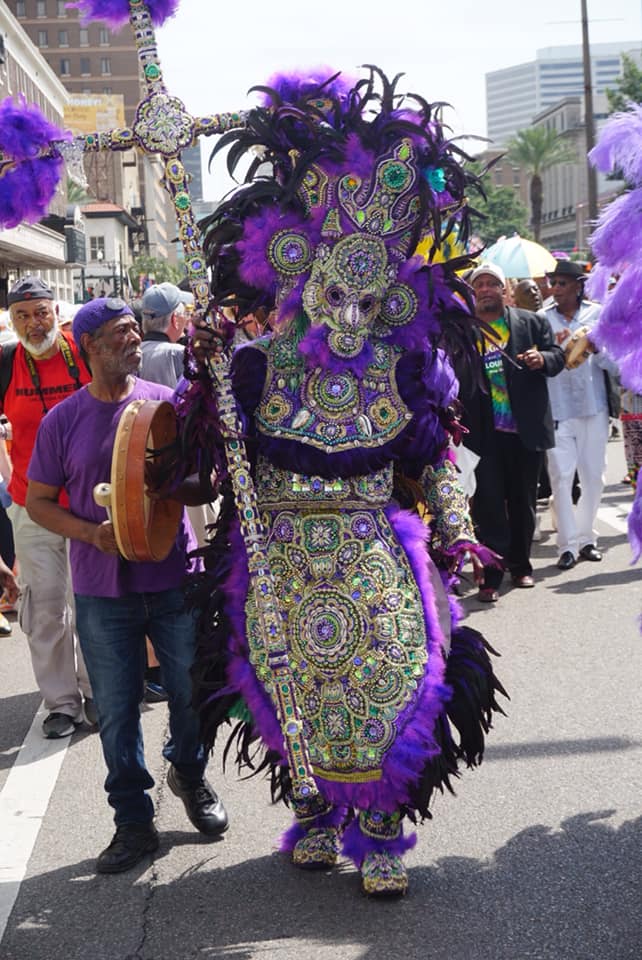 On June 6, five days after Chase's passing, the news broke that Dr. John (a.k.a. Malcolm John Rebennack Jr.) had died of a heart attack at the age of 77. On June 7, fans gathered outside of Kermit's Treme Mother-In-Law Lounge for a second-line parade in the Doctor's honor. After playing Dr. John's classic "Such a Night," Trombone Shorty was joined by other musicians and Mardi Gras Indians for a procession under the highway I-10 overpass.
Then on June 23, Rock n' Roll Hall of Famer Dave Bartholomew died at the age of 100. Bartholomew co-wrote "Ain't That a Shame" with Fat Domino, and was instrumental to the success of songs like "Lawdy Miss Clawdy," "Blueberry Hill," "I'm Walking," and "I Hear You Knocking." Again, a second line started at Kermit's Treme Mother-in-Law Lounge and continued under the bridge. It was followed by a free concert.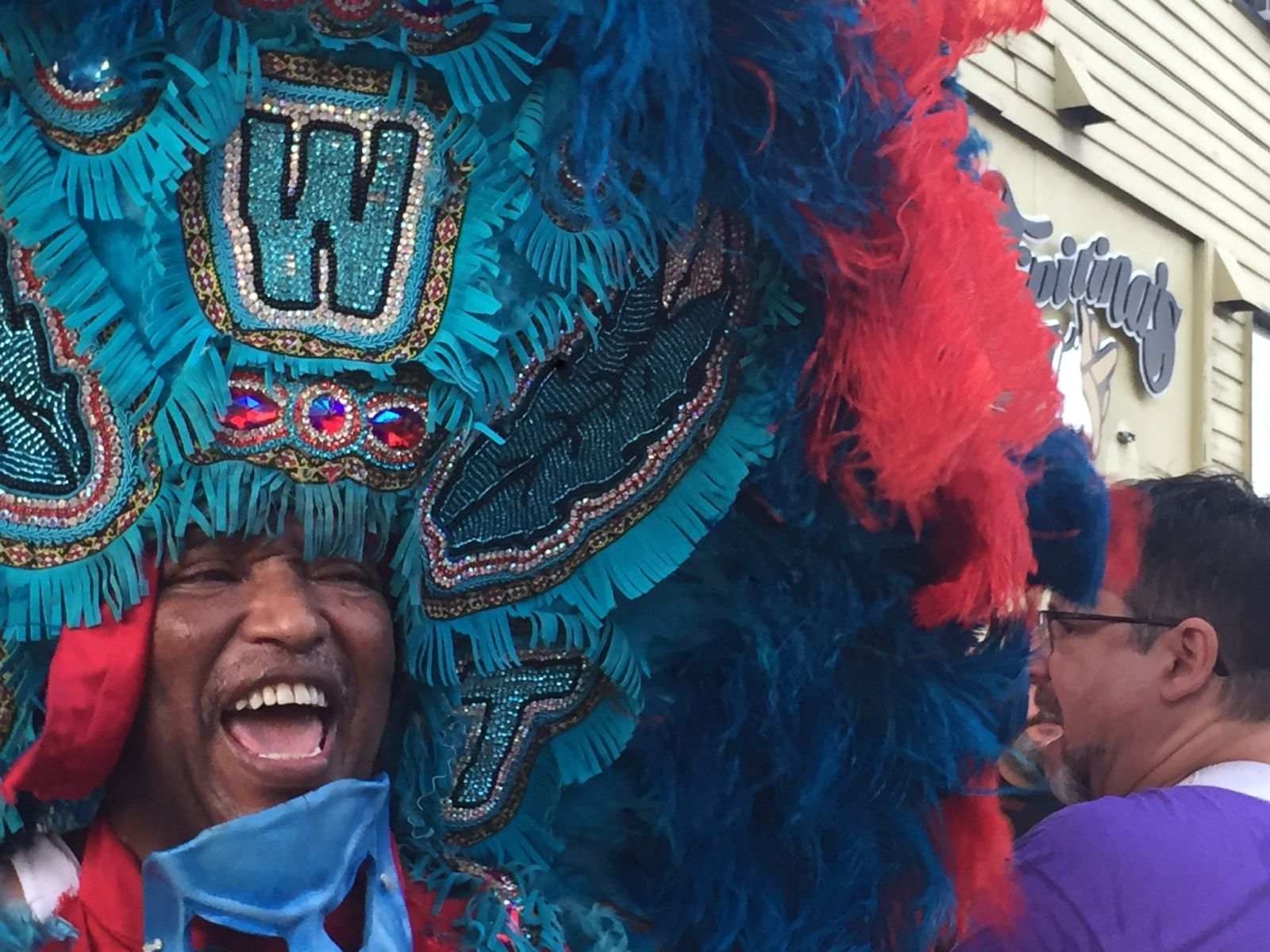 And approximately one month later, on July 22, we lost 81-year-old keyboardist Art Neville, founding member of The Neville Brothers and The Meters. There were second lines for Art at Tipitina's, Tuba Fats Square, and after the funeral at Rhodes Funeral Home on July 30 with Mardi Gras Indians in attendance. Among other things Neville, a nephew of a former Indian Big Chief, will be remembered for weaving Mardi Gras Indian chants into popular music. Once again, Trombone Shorty led the mourners, this time in the rain, along with Glen David Andrews and Mark Mullins of Bonerama.
With the deaths of so many legends, you might say it was a Mardi Gras Indian Summer. We're glad it's over.
Go to Mardi Gras Traditions & History
« back to News