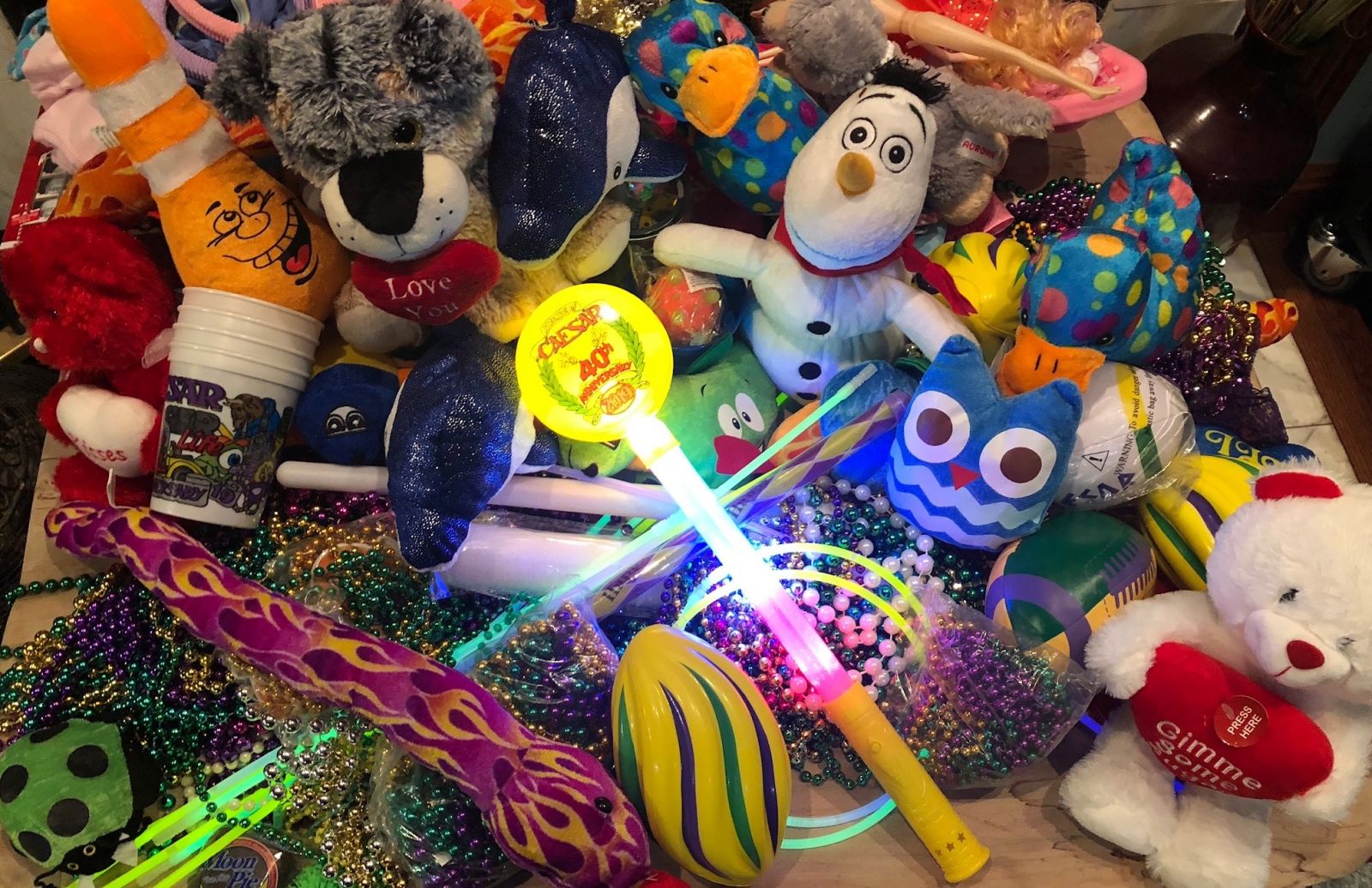 On April 24, the Krewe of Caesar, Jefferson Parish's largest Carnival krewe, announced that its 40th anniversary parade in 2019 was its last. While neither the procession or the ball will take place during future Carnivals, the krewe will remain as a social club.
The Krewe of Caesar has been a part of the Mardi Gras season in Jefferson Parish since 1978. They were the first krewe to introduce neon lighted and tandem floats as well as fiber optics. Several krewes have already expressed interest in Caesar's coveted Saturday night spot during Family Gras.
Eleven other organizations will continue to roll in Jefferson Parish, including the Mystic Knights of Adonis, the Krewe of Argus, the Krewe of Athena, the Elks' Krewe of Jeffersonians, the Krewe of Excalibur, the Krewe of Centurions, the Krewe of Isis, the Krewe of Jefferson, the Krewe of Little Rascals, the Krewe of Pandora and the Krewe of Kings. Learn more about these krewes.
« back to News