As Mayor of the great City of New Orleans, I invite you to visit our city to experience the excitement of Mardi Gras!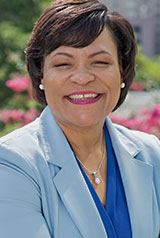 The Carnival season officially begins each year on Jan. 6 -- the Feast of the Epiphany, also called Twelfth Night or Kings' Day. Traditional balls are held in the weeks leading up to the big event.
Spectacular parades with colorful, creative floats start rolling before Mardi Gras Day. Our private Carnival clubs, called krewes, take on royalty status and throw beads, doubloons and toys to parade goers. Visitors quickly learn to say, "Throw me something mister!"
The culmination of Mardi Gras in New Orleans begins early on Mardi Gras Day when the Zulu Social Aid & Pleasure Club and the Rex Organization parade through the city. Music, food and elaborate costumes add to the fun-filled day of excitement for revelers of all ages.
New Orleans, with its unmatched culture and world-famous music and cuisine, is an exciting place to be at any time of the year. We invite everyone to experience Mardi Gras at least once in their lifetime. Make your plans now to be a part of this great tradition and see firsthand why we say, "Laissez les bon temps rouler!"
Sincerely,
LaToya Cantrell
Mayor of New Orleans