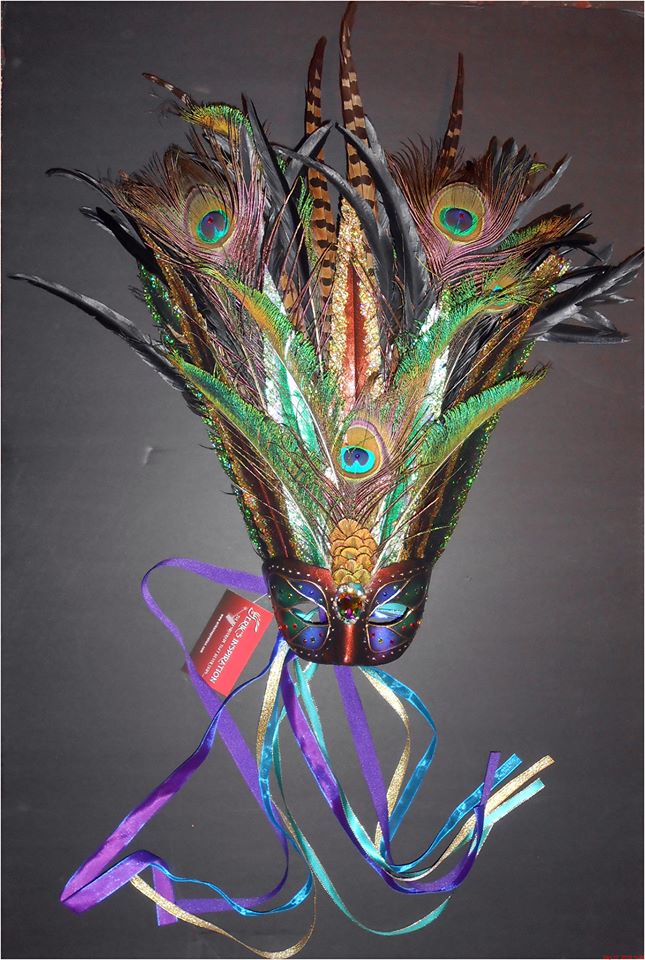 Whether they cover the wearer's eyes or whole face, masks add an element of mystery and intrigue when worn, especially around this particular holiday in the city. It's safe to say that masks are one of our favorite Mardi Gras traditions.
When did the mask tradition start though, and why?
Masks have been worn by different societies for centuries. Some groups wear them for rituals, some for celebrations, and still others for the performing arts. Mardi Gras masks in particular originated in ritual celebrations. New Orleans has been celebrating Mardi Gras for hundreds of years, and is the largest masked party in North America.
In the beginning, masks worn during Mardi Gras allowed wearers to escape society and class constraints. When wearing a mask, carnival goers were free to be whomever they wanted to be, and mingle with whatever class they desired to mingle with. However, they were also considered to be a diversion for poor people, and women who wore masks had their reputation questioned.
Today, everyone wears masks during Mardi Gras. In fact, float riders are required to wear masks by law. On Fat Tuesday, everyone is free to wear masks, adding to the excitement and magic of celebrations throughout the city.