The internet in 1990s looked a whole lot different than it does today. That's why it was a big deal when ExperienceNewOrleans.com broadcast the first livestream of a Mardi Gras parade to the word on Feb. 19, 1996! We showed the Orpheus parade and Orpheuscapade. That year's parade starred the krewe's founder, Harry Connick, Jr., the Road Rules gang from MTV, Laurence Fishburne and Jay Thomas ('96 King of Orpheus). (Program by Karl Lehenbauer)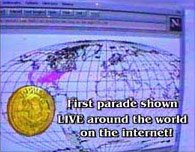 Those enjoying the livestream were able to mark their location on an image of a global map. The globe was soon marked with so many "dots" that the southeastern United States was entirely covered.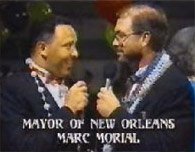 The Mayor of New Orleans at that time, Marc Morial, welcomed everyone on the information superhighway to our city that night, and invited them to experience it in person the next year. Lundi Gras night 1996 was a night to remember!
The livestream also included interviews with Anne Rice, muse of Orpheus, the Tokens and the Shirelles, and more. We even got to witness the world's first LIVE Internet proposal (she said "yes!") at the Orpheus parade!
If you missed it, we hope you enjoy just a few of the celebrity pictures of that night. They'll give you an idea of how we experience New Orleans (pun intended) during Mardi Gras, especially at the Orpheus parade and Orpheuscapade.
See the celebrities who enjoyed Mardi Gras '96 Great candid shots of Harry Connick, Jr, Anne Rice, Lawrence Fishburne, Jay Thomas... and more! Also including '94 and '95 celebrities David Copperfield, James Brown, and more, enjoying their New Orleans experience
Harry Connick, Jr., waves to the crowd from the float as he passes in the parade!...and performs at the ball!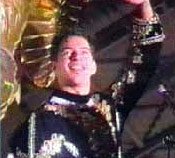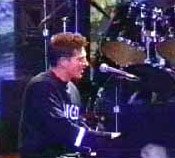 ---
Harry having a great time entertaining and singing with Laurence Fishburne!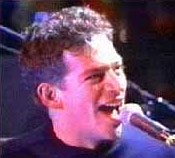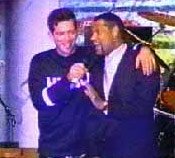 ---
King Jay Thomas, throwing some beads to the crowd, and Anne Rice waving to everyone as she rides by in the parade!!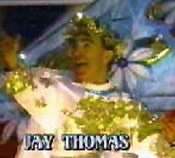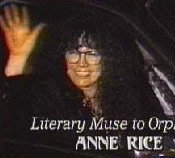 ---
Lawrence Fishburne enjoying the festivities! One of the many times parade goers were able to see Delta Burke and Gerald McRaney!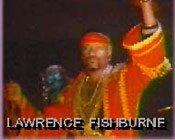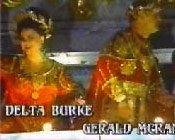 ---
Entertainer Frankie Ford and his "Blast from the Past!" including "The Tokens," seen here performing on stage after the parade.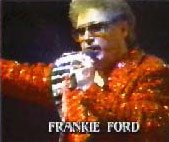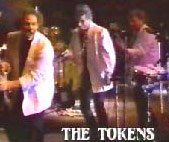 ---
The Shirelles performing their famous "oldies" on stage for the crowd. The music was great!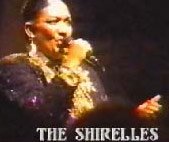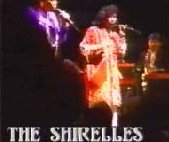 ---
More Mardi Gras Excitement! Entertainers: the Tokens, David Copperfield...and more!