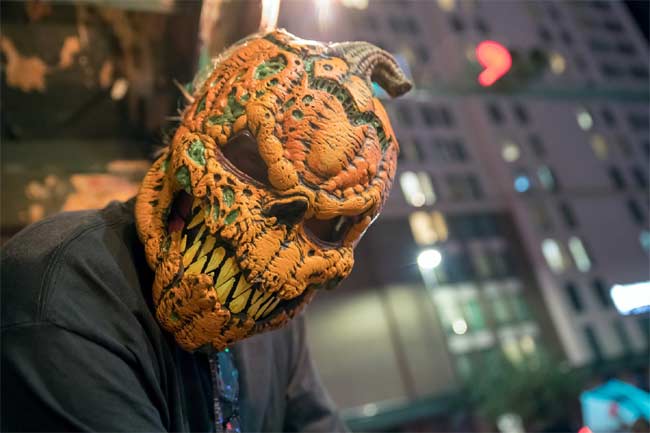 Since 2007, the Krewe of Boo has been the official Halloween Parade in New Orleans. The parade will roll at 6:30 p.m. on Saturday, October 22, 2022, with Mardi Gras-style floats constructed by Kern Studios – America's premier float-building organization – the folks who have been creating Mardi Gras magic since 1947.
Under the direction of Brian Kern, artists outdo themselves every year with 3-D paper mâché and fiberglass floats and props representing all your favorite ghouls. Halloween-themed throws include candy, plush toys and beads. Get ready to yell, "Throw me something, Monsta!"
The Parade Route
The Krewe of Boo parade route is as follows:
• Assemble at Elysian Fields Avenue
• Parade Down Elysian Fields Avenue to North Peters Street
• North Peters Street to Decatur Street
• Decatur Street past Jackson Square to North Peters Street
• North Peters Street to Canal Street
• Up Canal Street to Burgundy Street then U-turn
• Down Canal Street to Tchoupitoulas Street
• Tchoupitoulas Street to Andrew Higgins Drive​​
For more information, check out Krewe of Boo's official website at www.kreweofboo.com. While there, check out and their gallery of pictures from previous parades.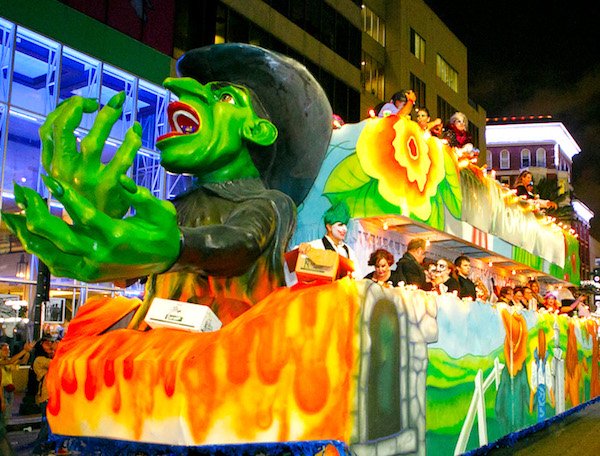 Top two photos by Robert Proctor/Compucast
Float photo courtesy of Krewe of Boo