Mardi Gras may be an ancient celebration but there's always some new to discover. As the krewes announce their 2022 themes, throws and celebrity monarchs and riders, we'll post that information here. For krewe history and more information about the individual parades, check our krewe pages.
Twelfth Night Parades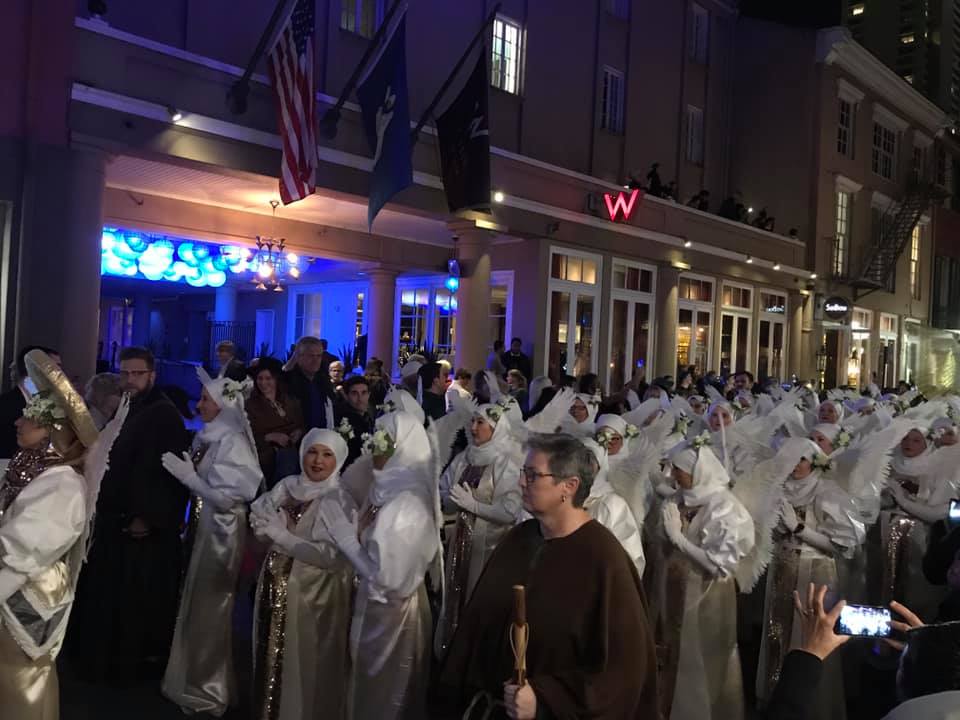 The Carnival Season kicks off on King's Day (a.k.a. Twelfth Night) with the beloved French Quarter procession, Krewe of Joan of Arc. Joan of Arc will be led this year by plague doctors wearing scary beaded masked. Coincidentally enough, January 6th was Joan's birthday. Joan's party begins January 6th at 7 p.m.
The Society of Champs Elysée will follow Joan in the French Quarter on foot this year (typically this is a streetcar parade). After the procession, their den at CARNAVAL, 2227 St. Claude, will be transformed into the Night Of Joy. Tickets for non-members are $20 in advance/$20 at the door with costume and $25 at door without, and are available at carnavallounge.com. The theme: A Confederacy Of Dunces Aboard A Ship Of Fools.
Uptown there are two streetcar parades. The Phunny Phorty Fellows and the Funky Uptown Krewe. The fun starts at 7 p.m
Krewe of Nefertiti
The theme for the Krewe of Nefertiti's second procession is "2 Legit 2 Quit: A tribute to the '90s New Orleans." Named for the legendary Egyptian queen, the parade will roll along Lake Forest and Read boulevards. Since ancient Egyptians were famous for adorning themselves in jewelry, there will be jewelry boxes along the route, containing a specific piece of jewelry, a tribute to the 90's, that will be kept a secret until parade day. Don't miss it Sunday, January 30th at 12 p.m in New Orleans East. Artwork designed by Christina Pappion.
Krewe of Chewbacchus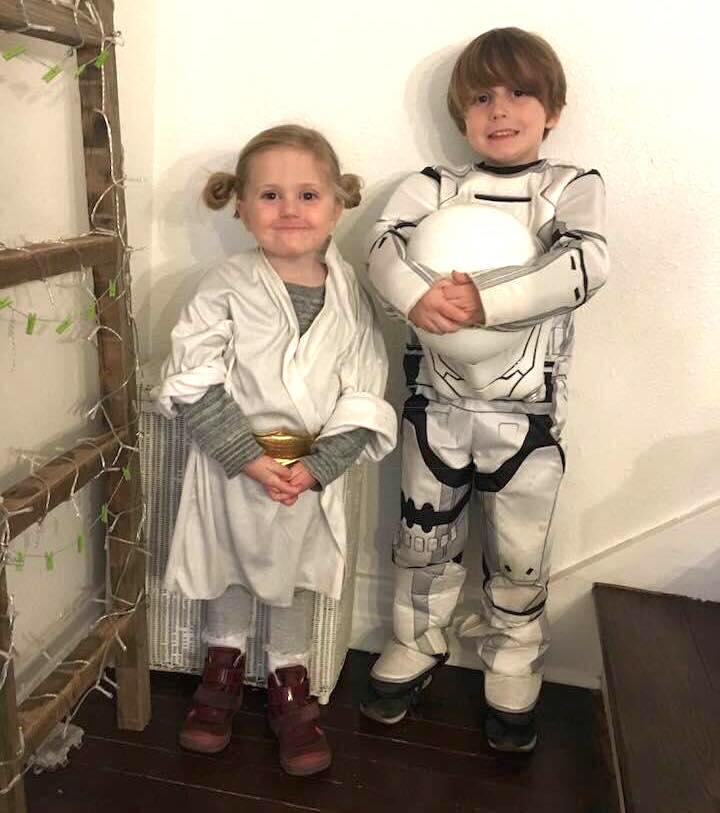 The Intergalactic Krewe of Chewbacchus will roll Saturday, February 5 at 7 p.m. in the Marigny. Check back here for 2022 theme information. Photo by Jill Norman.
Krewe of Poseidon
This Slidell krewe Poseidon is rolling with the theme "Poseidon Looks to the Heavens" with 700+ riders on 25 floats. With this being the first parade to return after last year's cancellations, the krewe has put together a fantastic lineup. The 610 Stompers, Oui Dats, Muff-A-Lottas, Mande Milkshakers, Disco Amigos, Golden Sioux Mardi Gras Indians, Honey Island Clydesdales, Dance Connection, Chairy Chicks, and many more will be entertaining the crowds. The krewe routinely offers numerous marching bands such as Southern University's Human Jukebox and many of the top bands in the Greater New Orleans area. Legendary Jazz & Heritage Festival artist Terrance Osborne will serve as Grand Marshal. Look for numerous krewe throws including tridents, seahorses, light up medallions, cups, footballs, frisbees, doubloons, koozies, and many more. Poseidon rolls on Saturday, February 12th, at 6 p.m. in Slidell.
Krewe of Little Rascals / Canceled for 2022
Because of concerns due to Covid the Little Rascals canceled their February 13th parade as well as their ball this year. We hope to see the kids back on the parade route in 2023!
Krewe du Vieux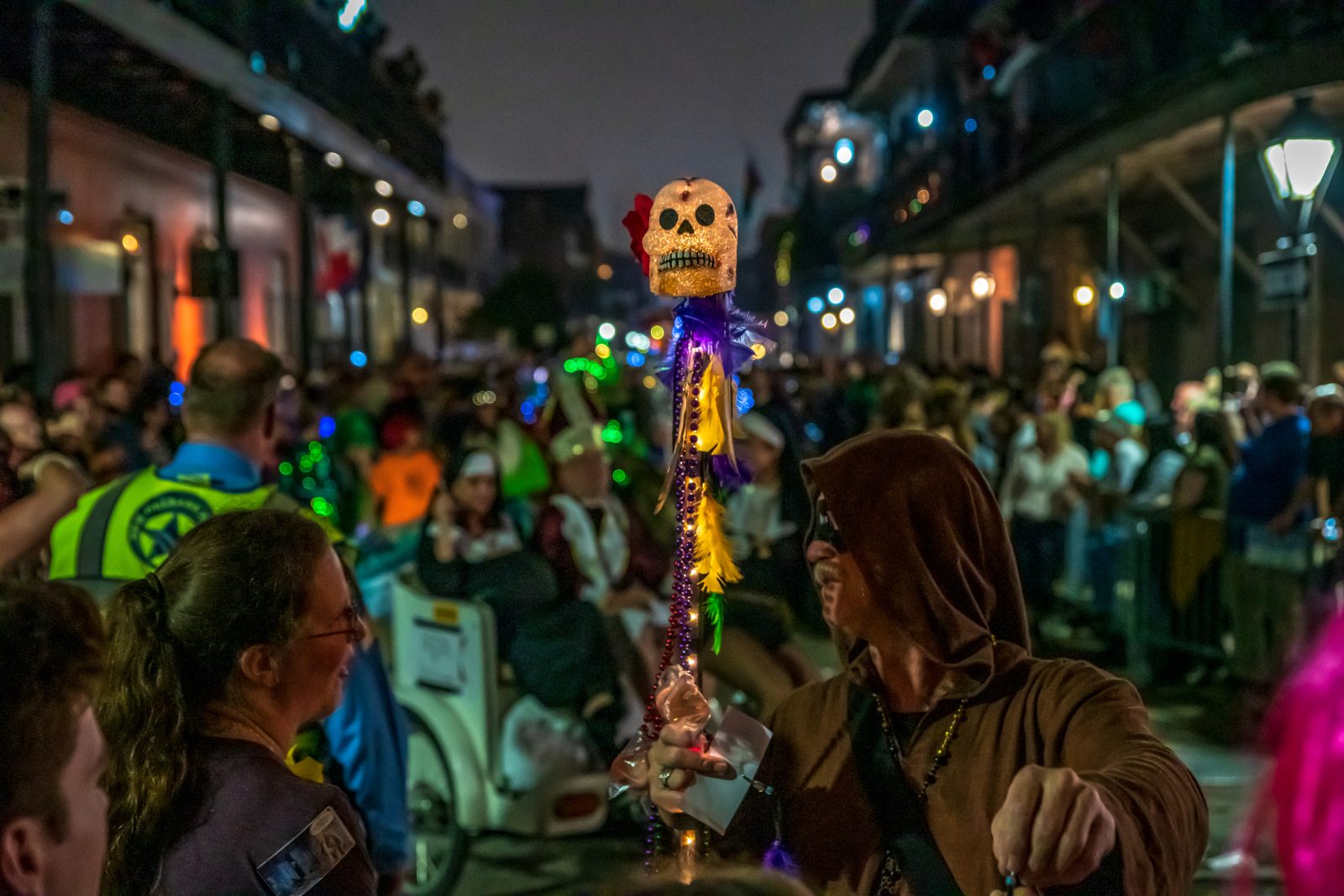 The satirical Krewe du Vieux's 2022 theme is "Vaxxed and Confused." This year's monarch is Dr. Jennifer Avegno, director of the New Orleans Health Department, who will not ride this year because of Covid. Krewe du Vieux rolls Saturday, February 12th at 6:30 p.m.
krewedelusion
Following on the heels of Krewe du Vieux is krewedelusion at 7:15 p.m. While their theme is kept secret to parade day, it's slogan should tell you a lot: "The People Shall Rule – Until A Suitable Replacement Can Be Found." The king of the krewedelusion's 12th parade is Tremé Brass Band leader, Benny Jones Sr., who will be escorted by members of the Black Men of Labor social and marching organization. The krewe's mission is "to save the Universe, beginning at its center, New Orleans."
'tit Rex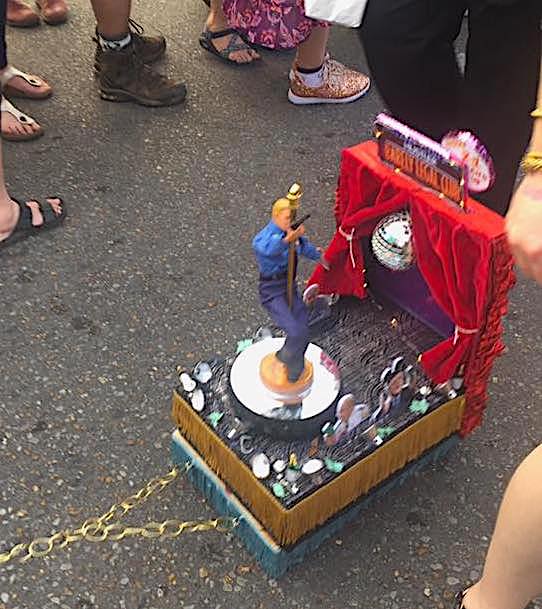 'Tit is a Cajun abbreviation for petite or small. This microkrewe, the city's first and only, parades with decorated minature shoebox floats. They even toss mini throws. Watch for it Sunday, February 13th at 4:30 p.m. in the Marigny.
Krewe of Oshun
"The "Silver Lining" is the theme of 25th Annual Krewe of Oshun parade. Float titles include Star, Venus and Marilyn.Throws to covet include handmade fans, theme beads and drawstring backpacks. Oshun rolls on Friday, February 18th, at 6 p.m. Uptown.
Krewe of Cleopatra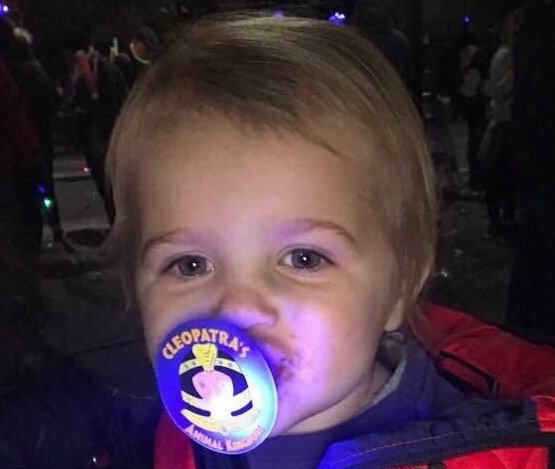 The Krewe of Cleopatra's 2022 parade theme will "Cleopatra's Greatest Hits.'' There will be an Egyptian title float and theme floats include Britney Spears, The Supremes, and Jennifer Lopez. Their signature barge was built 40 years ago in Spain. It will depart Friday, February 18th at 6 p.m. on the Uptown parade route. Photo by Ellen Kempner.
Krewe of ALLA and Legion of Mars
The theme for this organizations 90th anniversary parade which salutes our military heroes and first responders is "Alla Dives Deep." Floats will salute Hollywood superheroes and have titles like Davy Jones' Locker, Great Barrier Reef, and Treasures of the South Sea. Throws include hand-decorated genie lamps and special throws commemorating the krewe's 90th anniversary. Look out for a special doubloon celebrating former Captain Blaine Kern, "Mr. Mardi Gras," who passed away in 2020. The fun starts Friday, February 18th at 7 p.m. on the Uptown route.
Eve
"35.2 and the Best is Yet to Come" is the theme of this Northshore parade featuring 20 floats and 400 female members. Float themes include, Way Down Wonder, Story Book Friends and Eve on Broadway. We're hoping to catch some glittered apples and a plush bead dog. Eve rolls in Mandeville on February 18th at 7 p.m.
Krewe of Excaliber
The 2022 theme for the 20th anniversary Krewe of Excaliber parade is "Magnificent Knights." There will be 28 floats with titles such as A Haunted Knight, Bayou Knights, and A Knight at the Renaissance Faire. Throws will include hand-decorated 20th anniversary wooden shields. Catch one of five Golden Shields and you get to ride in their 2023 parade. Excaliber rolls February 18th at 7:30 p.m. during Family Gras.
Krewe of Symphony
Debuting this year in Metairie is the 200-member, all-male Krewe of Symphony, which will follow Excaliber at Family Gras on February 18th. Their inaugural theme is "A Night with Symphony–Let the Music Play." The Grand Marshall will is Hasan Matthres, The King of Bounce – Ha Sizzle." Look for 14 floats and throws including Symphony chocolate bars, and signature hand drums.
Krewe of Paws / Canceled for 2022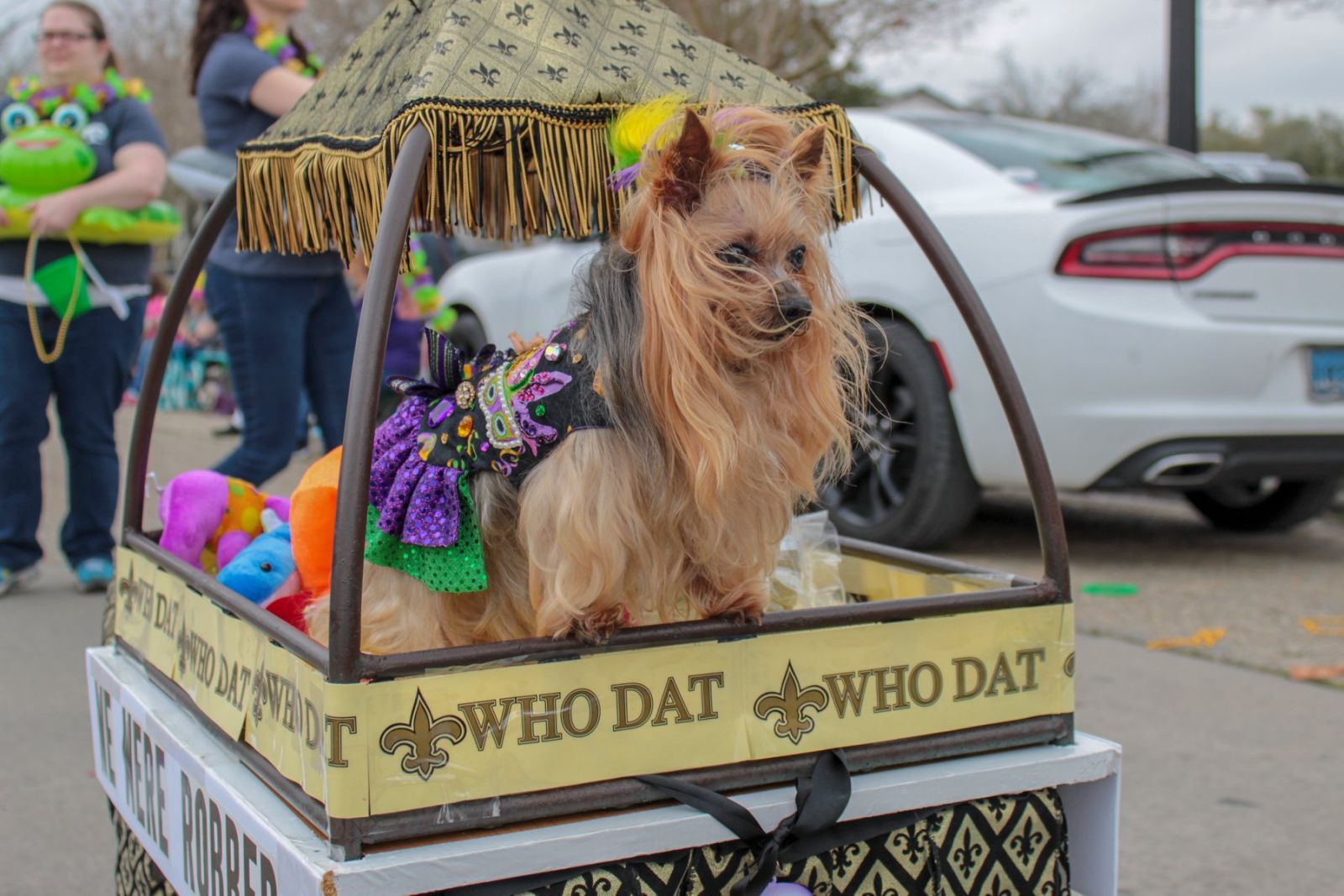 Unfortunately, The Krewe of Paws is staying on their leashes this year. Look for them in 2023 in Olde Town Slidell. Photo: Krewe of Paw Facebook page.
Knights of Nemesis
Around 230 riders on will be hitting the parade route in St. Bernard Parish in this parade featuring 13 Mac Cantrell floats and 15 bands and marching groups. Throws include Nemesis t-shirts, medallion beads, foam spears and swords, and more. The 16th annual Knights of Nemesis parade will roll on Saturday, February 19th at 1 p.m.
Krewe of Pontchartrain
"What's Up, Pontchartrain?" is the theme of the 47th annual Krewe of Pontchartrain parade. Float titles include Up, Up and Away; Giddy Up; and Beam Me Up, Scotty. Come catch a crawfish tray, a plush Grouper, and a new signature throw, the K of P dog leash. Pontchartrain rolls February 19th at 1 p.m. on the Uptown route.
Krewe of Choctaw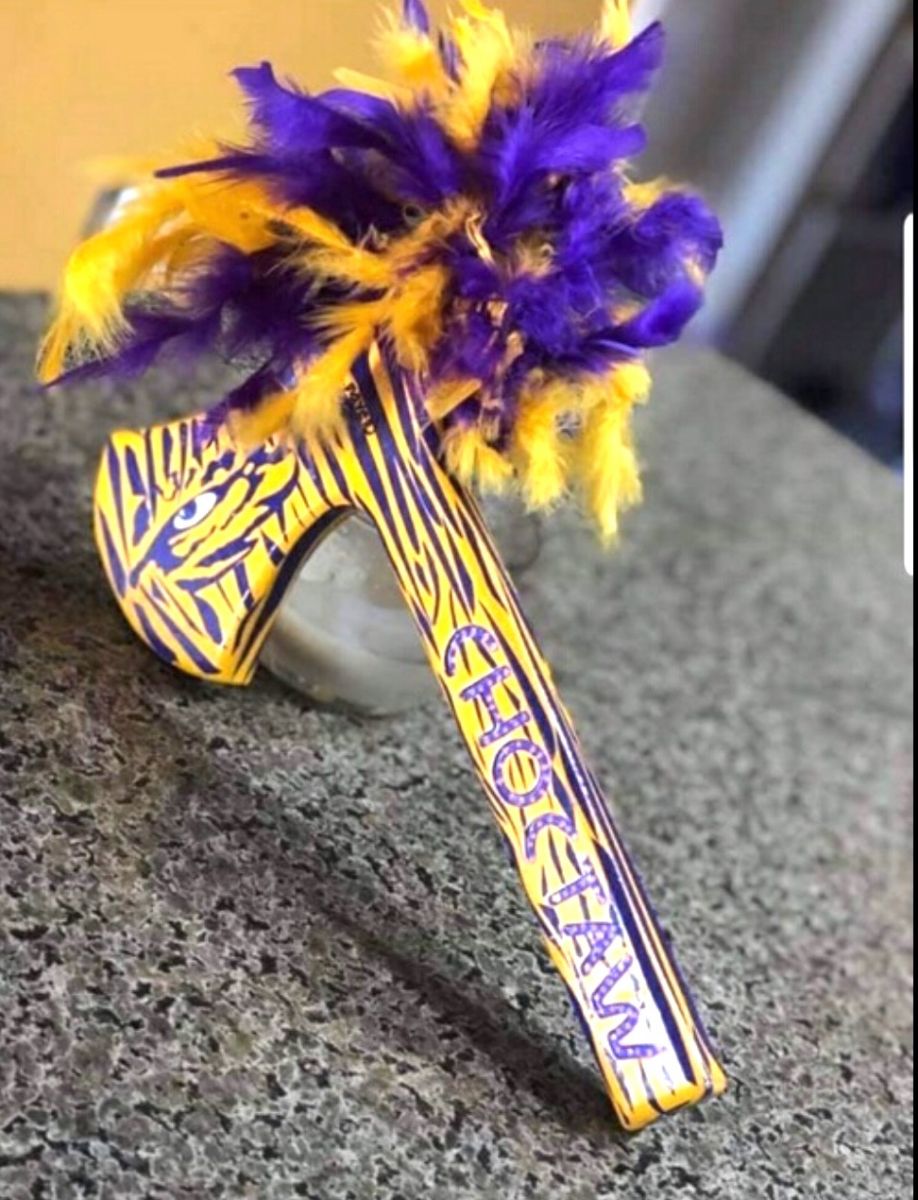 The Krewe of Choctaw has announced that its theme for 2022 will be "The Show Must Go On" with floats including Marie Laveau, Marilyn Monroe and Dorothy from the Wizard of Oz. Keepable throws include signature tomahawks and Chief's Head Cutout doubloons. Choctaw will it the parade route on Saturday, February 19th following Ponchartrain on the Uptown New Orleans.
Krewe of Freret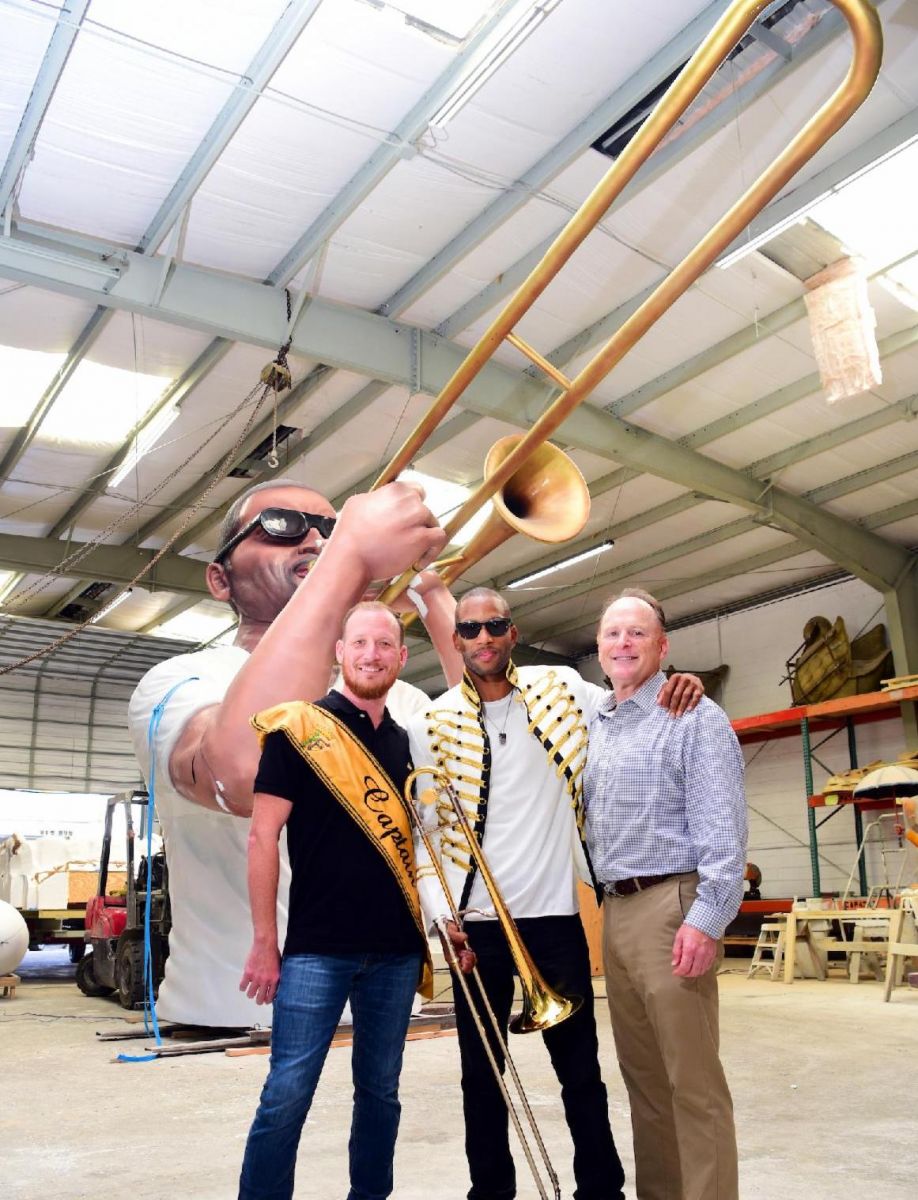 The theme of Freret in 2022 is "Music of New Orleans Returns" with 24 floats, including the two-story Trombone Shorty float with a moving trombone slide. Throws include signature hand-painted masks. Freret rolls Saturday, February 19th on the Uptown Route after Choctaw.
Magical Krewe of MadHatters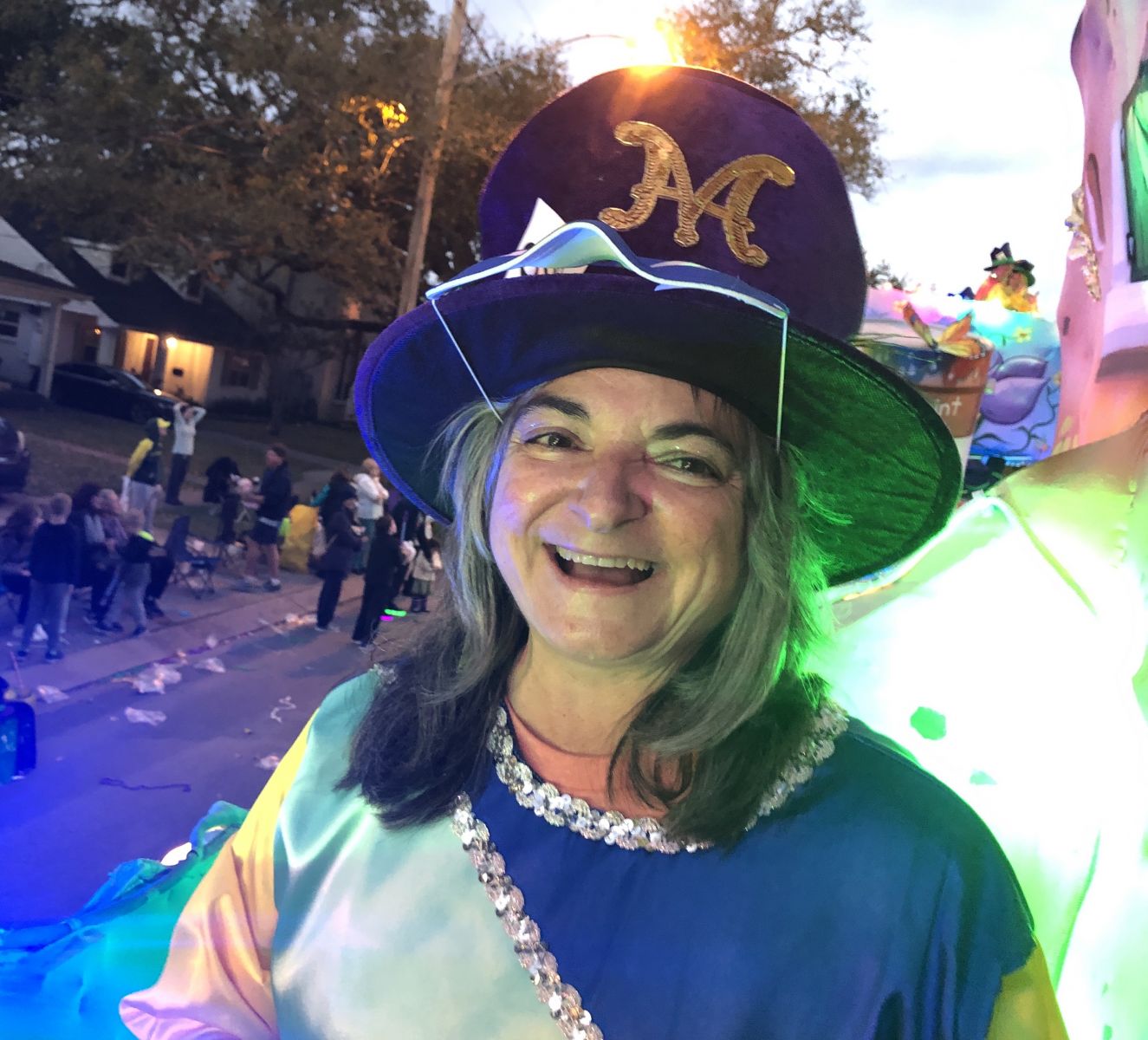 This 26-float Metairie parade features an Alice in Wonderland theme. This year's MadHatter is Eric Paulsen and Robin Barnes is Alice, and there will be a host of other local celebs as well including Amanda Shaw, Bobby Hebert and Vince Vance. The Magical Krewe of MadHatter's adventure begins Saturday, February 19th at 5 p.m. at Family Gras.
Centurions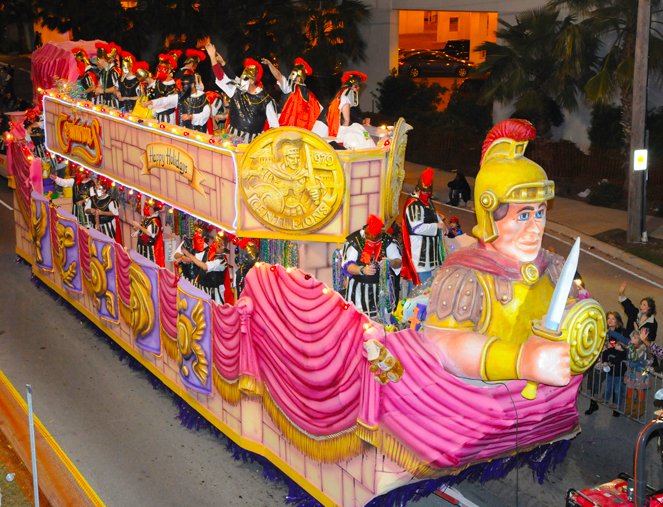 Get ready for "This Magic Moment," the 42nd annual parade from the Centurions. There will be 20 floats, including Seafood Boil, Kentucky Derby and Crabbing Trip. Look to catch some new hand-decorated swords this year. The Centurions roll Saturday, February 19th at 6:30 p.m. in Metairie.
Knights of Sparta/The Mystical Order of the Phoenix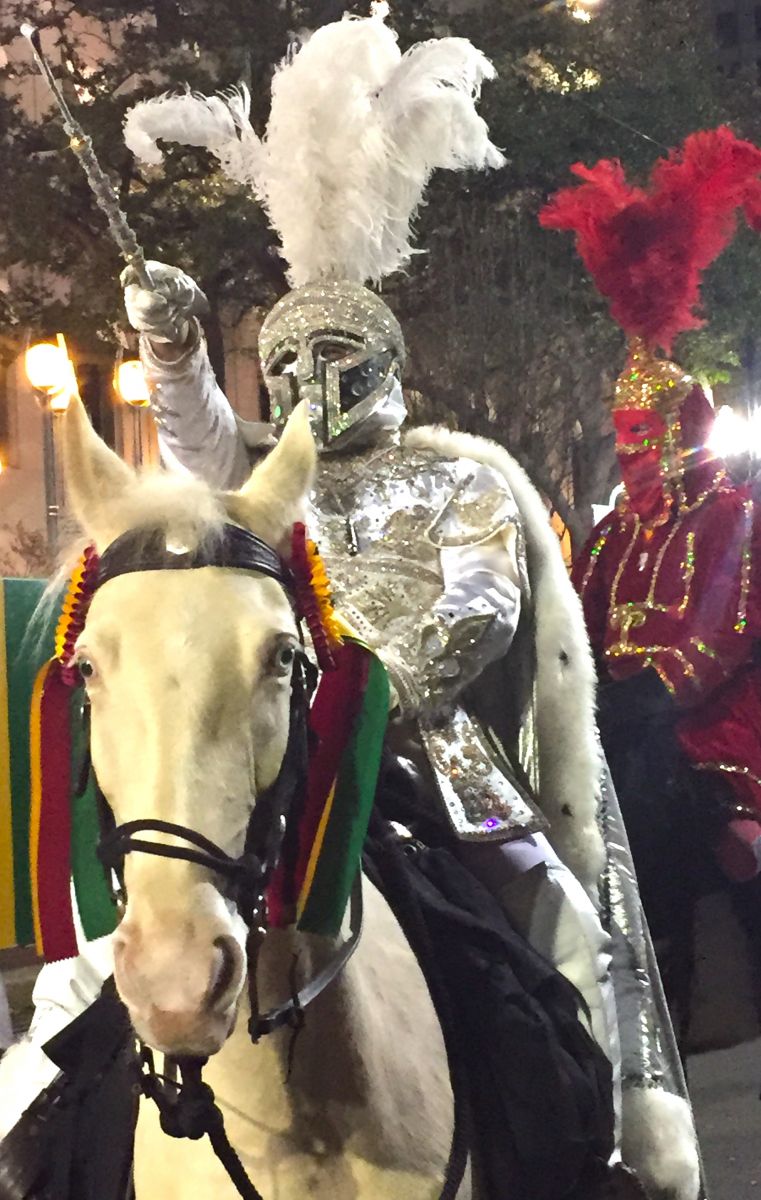 Sparta's theme for 2022 is "The Art of Making Art." Titles include The Blue Dog, The Birth of Venus, and The Lady and the Knight. There will also a newly remodeled Spartan Helmet Signature Float. Each year this krewe selects a prince and princess from a local charity. The throw to catch is the hand-decorated charger plates. This year for the first time, Sparta's sister organization, The Mystical Order of the Phoenix, will parade on the heels of their brothers. The all-female krewe will be throwing chargers, too. The Sparta/Phoenix parade rolls Saturday, February 19th at 5:30 p.m. on the Uptown route.
Pygmalion
The 26-float Pygmalion progression will roll with the theme "The Metamorphosis of Persephone." Floats to watch for include Cupid's Arrow Pierces Hades The Desolution of Demeter, and Hades Abducts the Maiden. Throws will include lighted flower headbands, collectible pigs, and glass beads. The procession will roll Saturday, February 19th following Sparta on the Uptown route.
Mystic Krewe of Olympia
"Olympia…Been Masking Up for 56 Years" is the theme of the 16-float Olympia parade this year. Come catch throws such as special cloisonné doubloons and Olympia-themed items. The fun begins Saturday, February 19th at 6:00 p.m. in Covington.
Krewe of Titans
The Krewe of Titans' 2020 procession is entitled "It's Carnival Time." Floats will salute parading krewes of the present and past. Throws include light up medallion beads. Head for the Slidell parade route on Saturday, February 19th at 6:30 p.m.
Krewe of Push Mow
This year's theme for the Krewe of Push Mow is yet to be announced. This parade featuring decorated lawn mowers rolls Sunday, February 19th at 12 p.m. in Abita Springs.
The Mystic Krewe of Femme Fatale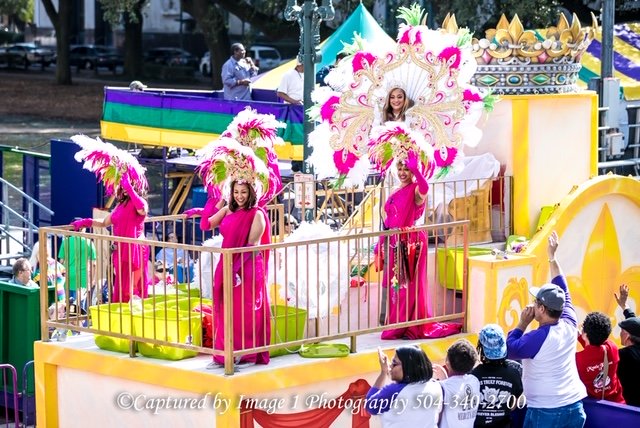 This year's theme for the Mystic Krewe of Femme Fatale is "Mystic Krewe of Femme Fatale Presents Ladies First." Float honor female artists with Billboard #1 Hit Songs. Come catch their signature throw, a mirrored compact. The krewe parades Sunday, February 20th at 11 a.m. along the Uptown route.
Krewe of Carrollton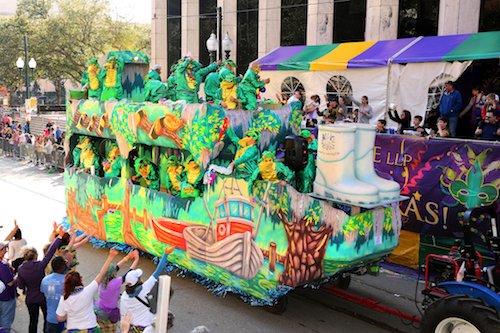 The 2022 theme for the 24-float Krewe of Carrollton parade is "Once Upon a Time." The parade will feature floats subjects such as The Three Little Pigs, Treasure Island, and The Great Pumpkin. Special throws will include Carrollton's signature decorated shrimp boots. Carrollton rolls Sunday, February 20th following Femme Fatale on the New Orleans Uptown route.
Krewe of King Arthur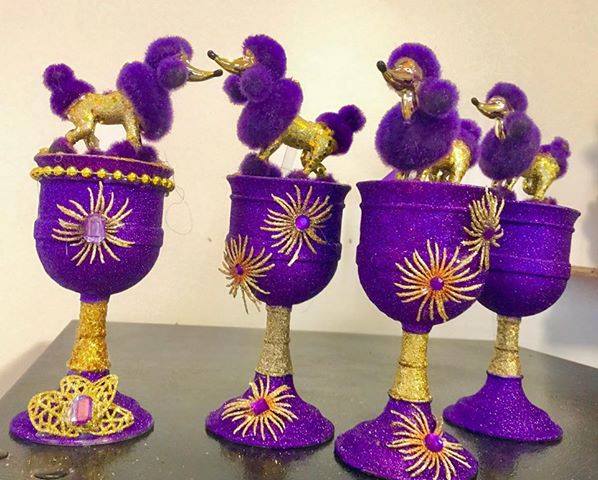 The theme for the Krewe of King Arthur's 45th Anniversary parade is "On the Road Again." The krewe is eager to get this show on the road again and have added new throws including pop-it crowns, kites, his and her slippers, and beach buckets to their well-known staples including their signature hand-made grails. The parade features the diversity of the Camelot Nation with over 2,000 knights riding on 64 floats. The Krewe of King Arthur will roll on the traditional New Orleans Uptown route February 20th at 1 p.m. Photo from @KreweofKingArthur. Grail Artist: Bart Gibson.
Mystic Krewe of Barkus
Barkus, the beloved carnival Canine Krewe will parade through the French Quarter in 2022 to the theme "BARKINGHAM PALACE: Barkus Is Going for the Crown" The best dog walk in the world begins at Louis Armstrong Park on Sunday, February 20th at 2 p.m.
Krewe of Dionysus
The theme for the 35th annual Krewe of Dionysus parade is "You Know It's Mardi Gras When." It will roll Sunday, Feburary 20th at 2 p.m. in Slidell.
Krewe of Atlas
Metairie's Krewe of Atlas is presenting "Back to Normal." Start setting up your chairs on Sunday, February 20th at 4 p.m.
The Culinary Queens of New Orleans (TCQNO)
The West Bank has a new, all-female krewe called TCQNO for The Culinary Queens of New Orleans. Their first parade will feature the theme "Eat, Drink, and Be Merry" and will feature 15 floats. Signature throws will include plastic wine glasses, glittered spatulas, and chefs hats. The parade will roll February 22nd at 6 p.m. on the West Bank of unincorporated Jefferson Parish – the first to do so in 30 years.
Mystic Krewe of Druids
While the theme for Druids is kept secret until p-day, they are divulging that there will be 18 floats. Throws include acorn-shaped footballs, lighted medallion beads and doubloons. Don't miss Druids, Wednesday, February 23rd at 6:15 p.m.
Krewe of Nyx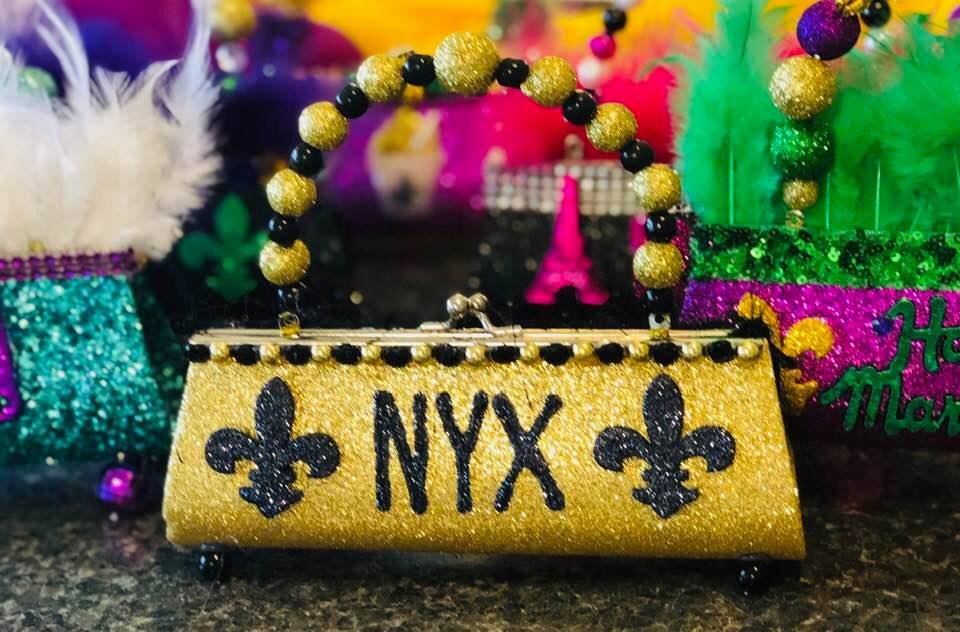 The 240 all-female Krewe of Nyx won't give up the name of this year's theme until they roll but we can guarantee it will be a great surprise. Throws will include those famous hand-decorated Nyx purses. The parade rolls Wednesday, February 23rd at 6:45 p.m. Uptown. Photo by Jennifer Pellegrin.
Knights of Babylon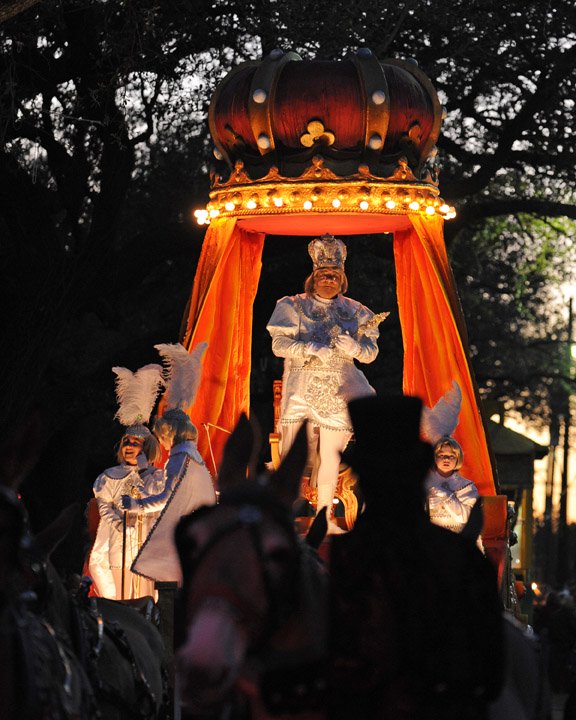 Although the Knights of Babylon's theme is always kept a secret until parade day, it's no mystery why this old-line krewe draws the crowds. The stunning procession includes King Sargon on a mule-drawn float surrounded by flambeaux. Come catch their signature throw, an LED Jester on a stick. The krewe parades Thursday, February 24th at 5:30 p.m. Uptown.
Knights of Chaos
Chaos will celebrate this year with a 16-float parade (theme to be revealed the night of the procession). This night parade features flambeaux and 20+ members will be on horseback. Throws include float-specific cards, lighted knight figures and LED swords. See you on the Uptown parade route following Babylon.
Muses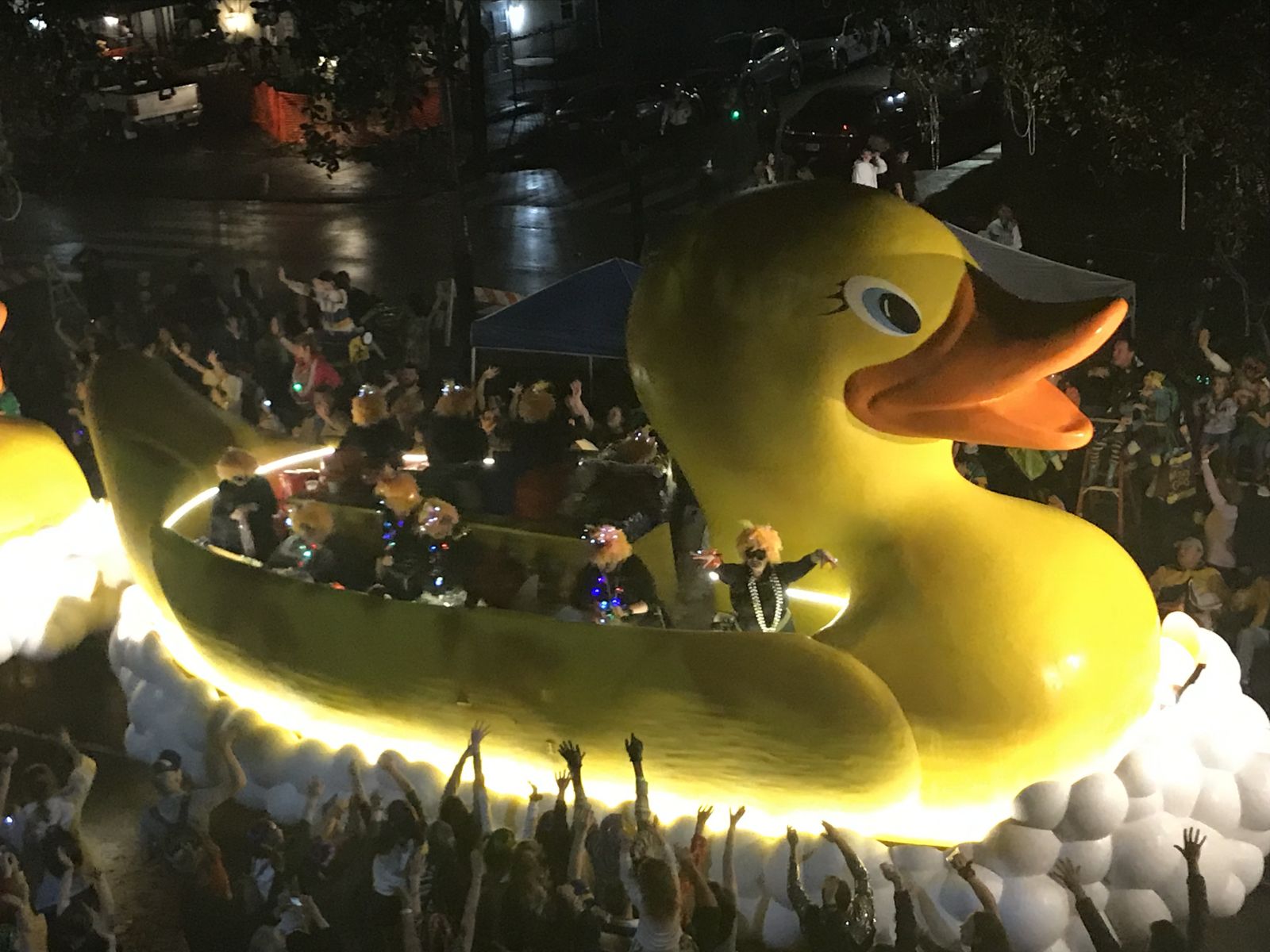 Everybody who's anybody is looking foward to "Muses Hersday." While Muses' theme is not revealed until the parade, set your hopes on catching their famous hand-decorated Muses shoes and "reMUSEable" throws you can use or wear throughout the year. The big shoe (and the big ducks) will roll February 24th following Chaos on the Uptown route. Photo by Lisa Herman.
Hermes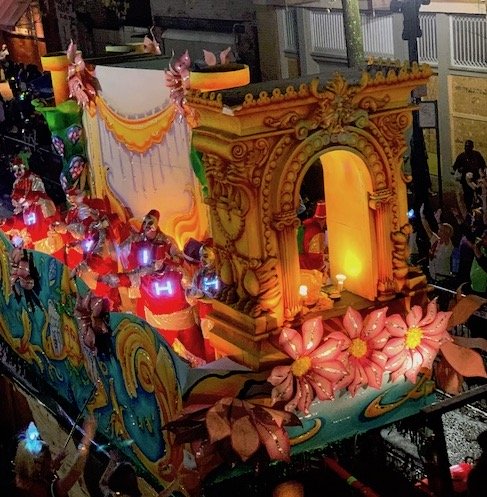 Hermes' 2022 theme is "The Mystical Isle of Avalon." Look for a new signature float entitled Hermes the Psychopomp with an animatronic dragon and sound effects. Highlights of the parade include the St. Augustine Marching 100. Signature throws include LED full-length Hermes capes and lots of iridescent and lighted objects. Hermes rolls Friday, February 25th at 5:30 p.m. Uptown.
Krewe d'Etat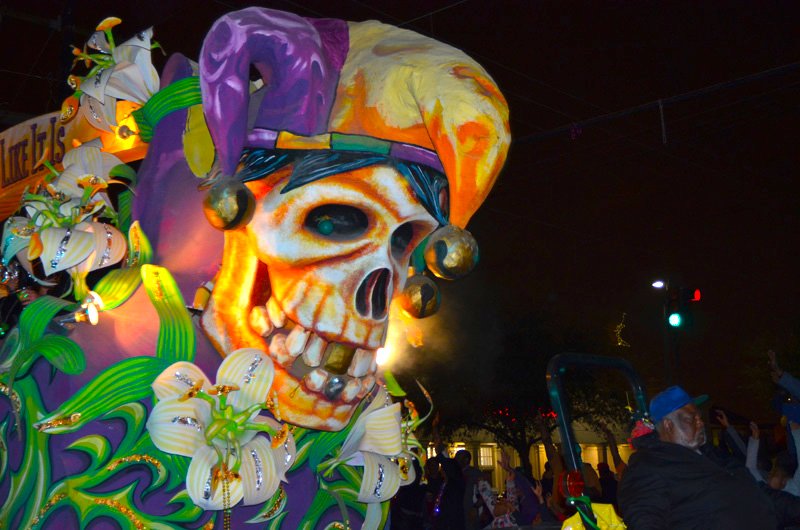 Krewe d'Etat is led by the famous Budweiser Clydesdales and the Skeleton Walking Krewe and is followed by 24 satirical floats, the Dictator's Banana Wagon, and the High Priest's Candy Wagon, patterned after the famous New Orleans favorite Roman Candy Wagon. Come catch lighted flambeaux beads, wearable Dictator hats, blinking Dictator beads, jester hats, color changing cups and more, as well as the 18th edition of the d'Etat Gazette. The Marine Corps Band, Tulane Marching Band, Lamar University Marching Band, Nawlin' Nyphs and the Dictator's Dancin' Dawlins will be there as well. d'Etat rolls Friday, February 25th at 6:30 p.m. Uptown.
Krewe of Morpheus
This year marks the 21st anniversary of Morpheus and they're doing it up big with "Morpheus Dreams of the Good Life." Float subjects include The Saints Win the Superbowl, Traveling Through Europe, and Living in the Hawaiian Islands. Ask 'em to throw you a hand-decorated sleep mask or a plush Morpheus moon or sheep. They'll also have new LED logo beads and five different colored cutout doubloons. The Morpheus procession takes place Friday, February 25th at 7 p.m. Uptown.
Krewe of Selene
This all-female Slidell parade's theme is "Legends of Fact and Fiction." Float subjects include Darth Vadar, Marie Laveau, King Tut, and Julius Caesar. Like Nyx, Selene throws hand-decorated purses. They roll Friday, February 25th at 6:30 p.m. on the Northshore.
NOMTOC (New Orleans Most Talked of Club)
Head to the West Bank for NOMTOC's 51st annual parade with the theme, "NOMTOC's Passport to Happiness." Throws will include items with the krewe's logo, including cutout Jugman doubloons. They roll Saturday, February 22nd at 10:45 a.m.
Iris
The Krewe of Iris is the oldest all-female krewe. Their theme for 2022 is "Iris is on a Roll." The parade will feature 35 floats – all tandem and some triple tandem – including a new Captain and Officer Float, debuting this year (see sketch above). Signature throws are Iris hand-decorated sunglasses. The parade will start Saturday, February 26, at 11 a.m. on the Uptown route.
Krewe of Tucks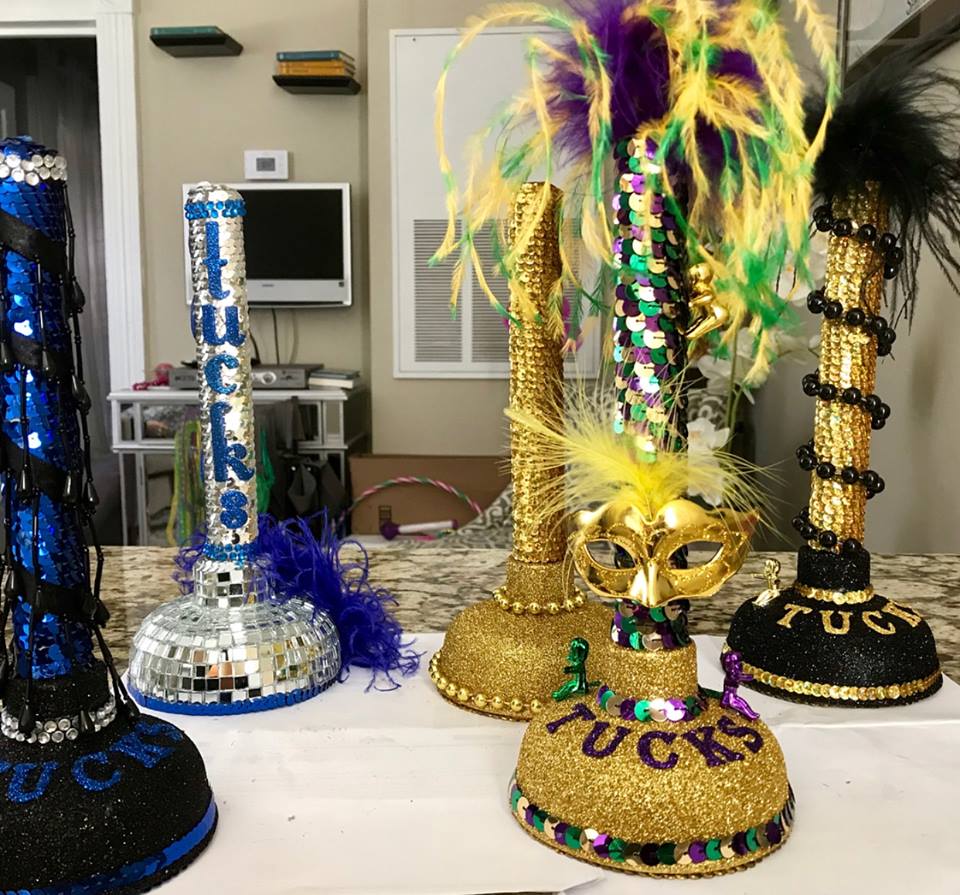 The theme of this comedic krewe's 53rd parade is "Tucks Razes the Bar." Come see floats with titles like Robin Hood, Blaine Kern Eat Your Heart Out, Funky Tucks, Brothel and more. Catch squirting plastic toilets, toilet brushes and plungers. Tucks rolls Saturday, February 26 at noon on the Uptown route.
Krewe of Endymion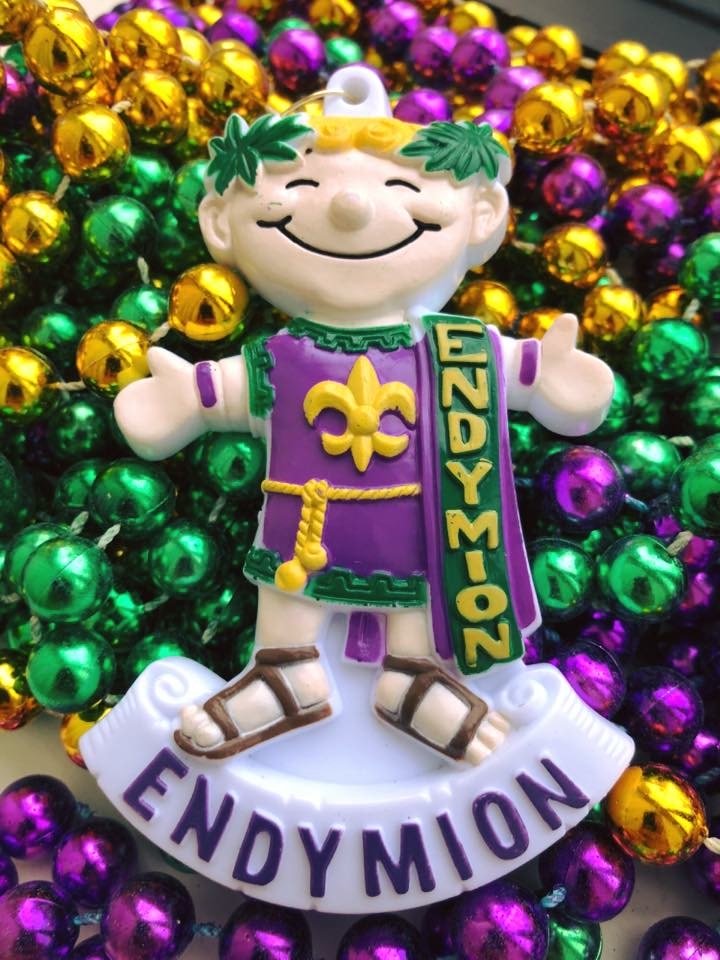 The Endymion parade is always one of the biggest and most anticpated events of Carnival. The Grand Marshall this year is broadcaster and New Orleans native Raymond Arroyo. This year, the procession will end at the Endymion Extravaganza at the Caesars Superdome. Entertainers for the event include Diana Ross, Maroon Five, Party on the Moon, Groovy 7 and The Wise Guys. Endymion rolls Saturday, February 26th at 4:15 p.m. Check back for 2022 theme and throw information.
Isis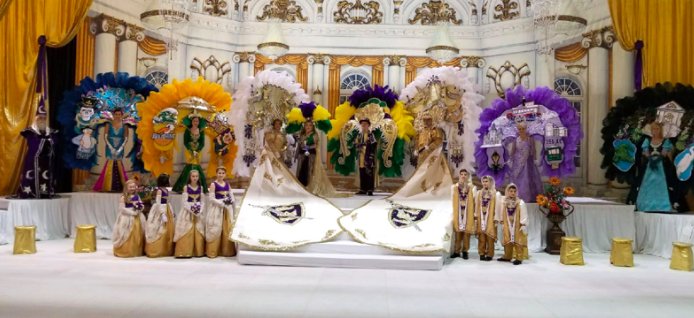 The oldest female Mardi Gras organization in Jefferson Parish will celebrate a return to the parade route with the theme "A Story to Tell." Isis, which moved from Metairie back to Kenner, will be throwing decorated bras and bra beads (they're committed to breast cancer charities). Isis hits the parade route Saturday, February 26th at 6 p.m. in Kenner.​
Krewe of Okeanos
The 24-float Okeanos parade's theme for 2022 is "Love Stories." Along with a new double-decker signature float, you can come see Desi and Lucy, Anthony and Cleopatra, and Shrek and Fiona. The most sought-after throw will be the famous Okeanos crawfish tray. Save yourself a place on the Uptown parade route on Sunday, February 27th at 11 a.m.
Krewe of Mid-City
The 88th annual Krewe of Mid-City will feature the theme "Entertainment Under the Sea." Float subjects will include Red Fish, Deep Sea Diving, and Underwater Creatures. Also, don't miss their signature City Park float. Throws include chips, t-shirts, heart-shaped cut-out doubloons and more. Sunday, February 27th following Okeanos on the Uptown route.
Krewe of Thoth
"A Gift for You " is the theme of the 74th annual Toth parade. Float subjects include Diamond Rins, Cruise, and A Trip to Europe. Grand Marshal is Richard "Piano" Scott. They'll all be throwing lots of stuff but we're hoping to catch some Toth socks. Be there Sunday, February 27th at Noon on the Uptown route.
Krewe of Bacchus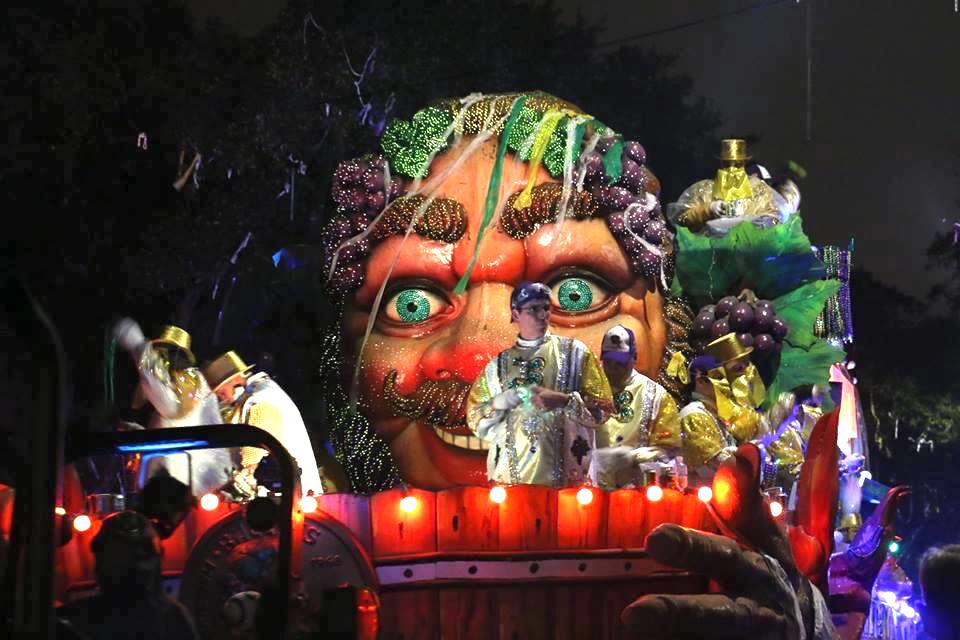 The Krewe of Bacchus has announced that actor Josh Duhamel will reign as Bacchus LIII. This year, the superkrewe's theme is "From The Heart." New signature throws will include toothbrushes, bandages, silicone pint glasses, selfie lights, and light up shoelaces. For the second year, the Krewe will present a virtual option through the "Throw Me Something Bacchus" app. Those individuals on the parade route for Bacchus have a chance to catch a real collapsible wagon and/or chair through the app in additional to numerous other virtual throws. And don't miss Bacchus Bash 2022, right before the parade. This free, 14-hour block party begins at noon at Generations Hall and features entertertainment by The Molly Ringwalds, Mannie Fresh and Category 6. The God of Wine rolls Sunday, February 27th at 5:15 p.m. on the Uptown route.
Krewe of Athena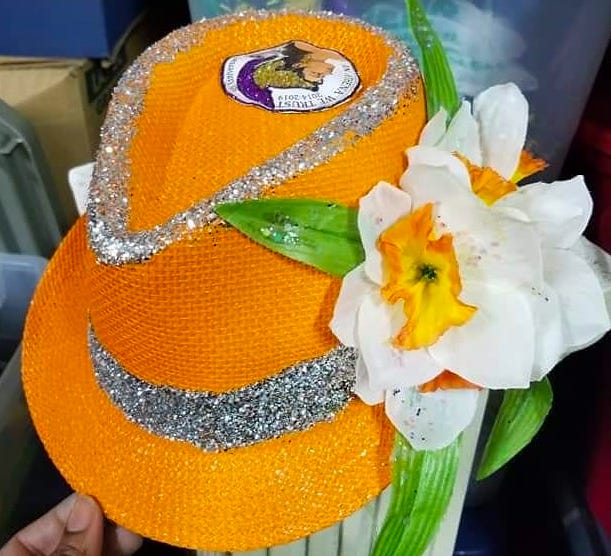 The all-female krewe Athena is known for tossing hand-decorated fedoras. They'll roll with the theme "A Change Gonna Come", with floats depicting things that change like the weather, feelings, people, seasons, prices and luck. Track and field Olympic medalist Aleia Hobbs will reign as Grand Marshal this year. Athena rolls Sunday, February 27th at 5:30 p.m. in Metairie.
Pandora / Canceled for 2022
The Krewe of Pandora will not parade this year. You'll have to beg for a hand-decorated box next year. It typically follows Athena.
Proteus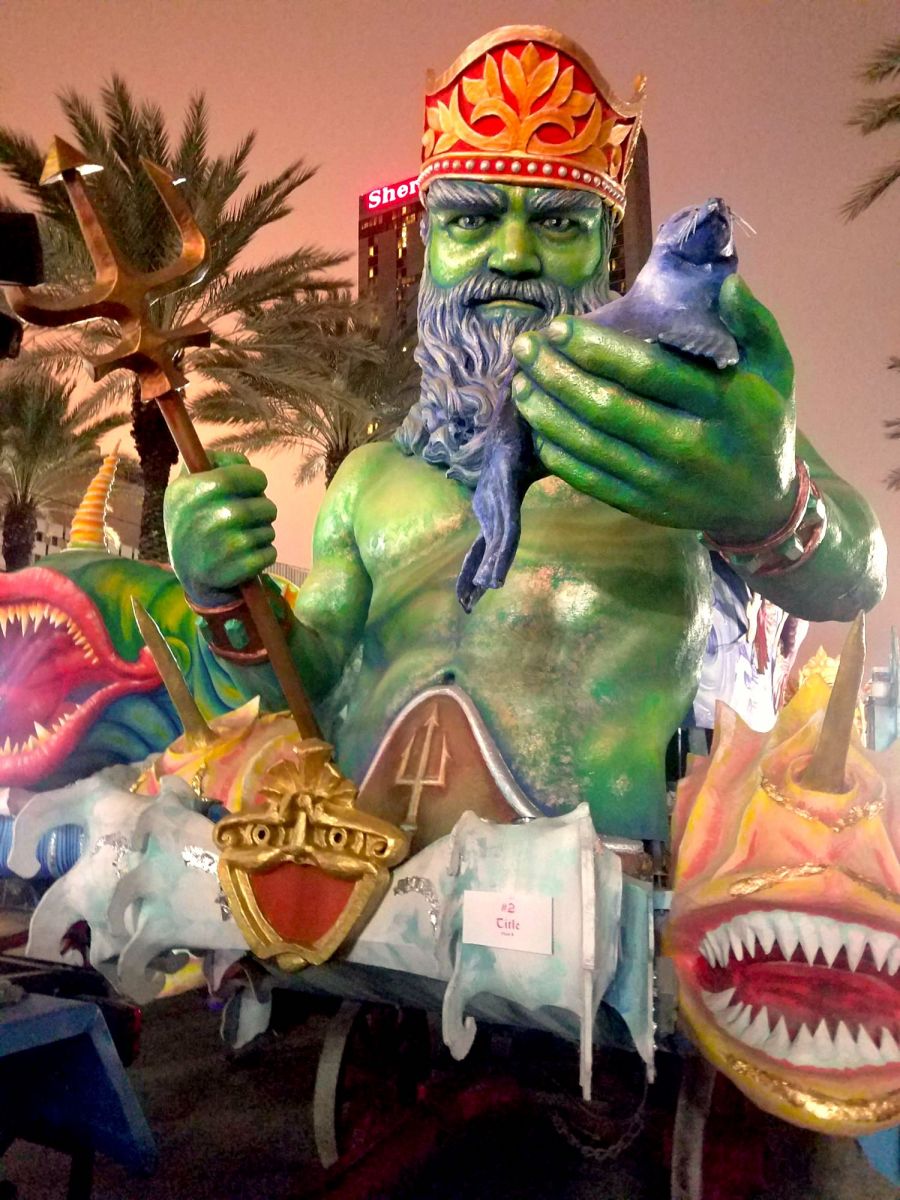 The old-line, 20-float Proteus parade's theme for 2022 is "Divine Tricksters." Floats will feature titles like Reynaud the Fox, Puck, and Compere Lapin. Look to catch LED flambeaux and LED plush trident crowns, as well as silver and red "sovereigns" (doubloons). Proteus will take to the Uptown Route on Monday, February 28th, at 5:15 p.m. Photo: Vernon Stancil
Krewe of Orpheus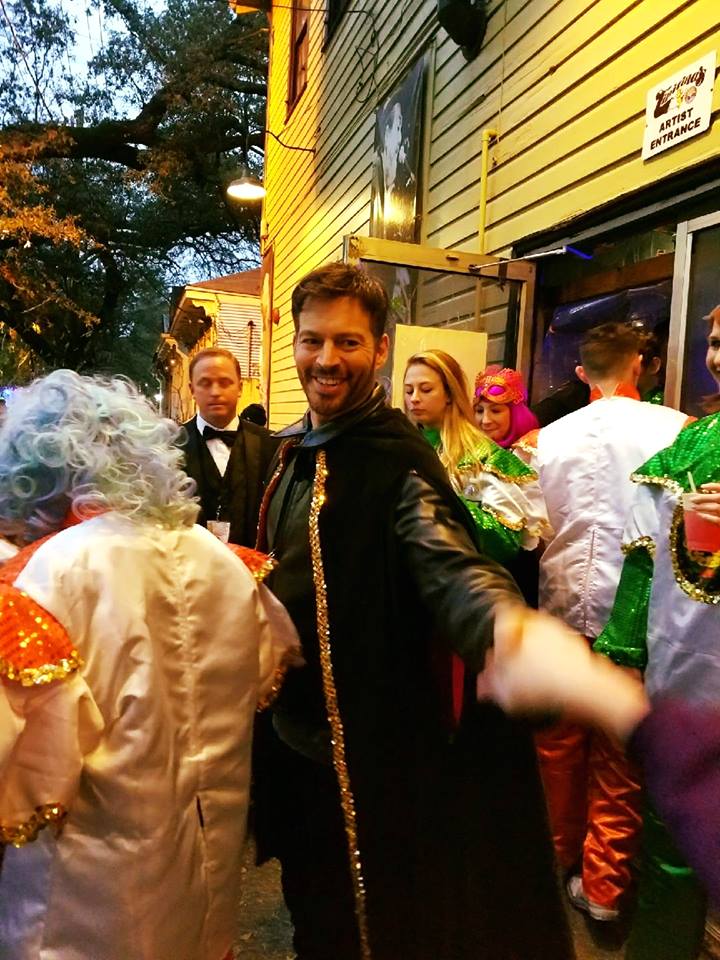 Orpheus 2022, co-founded by Harry Connick, Jr., will roll with this year's theme "Glacial Tomes and Conflagrations." Connick will also headline Orpheuscapade. Head for the Uptown parade route on February 28th at 6 p.m.
Krewe of Zulu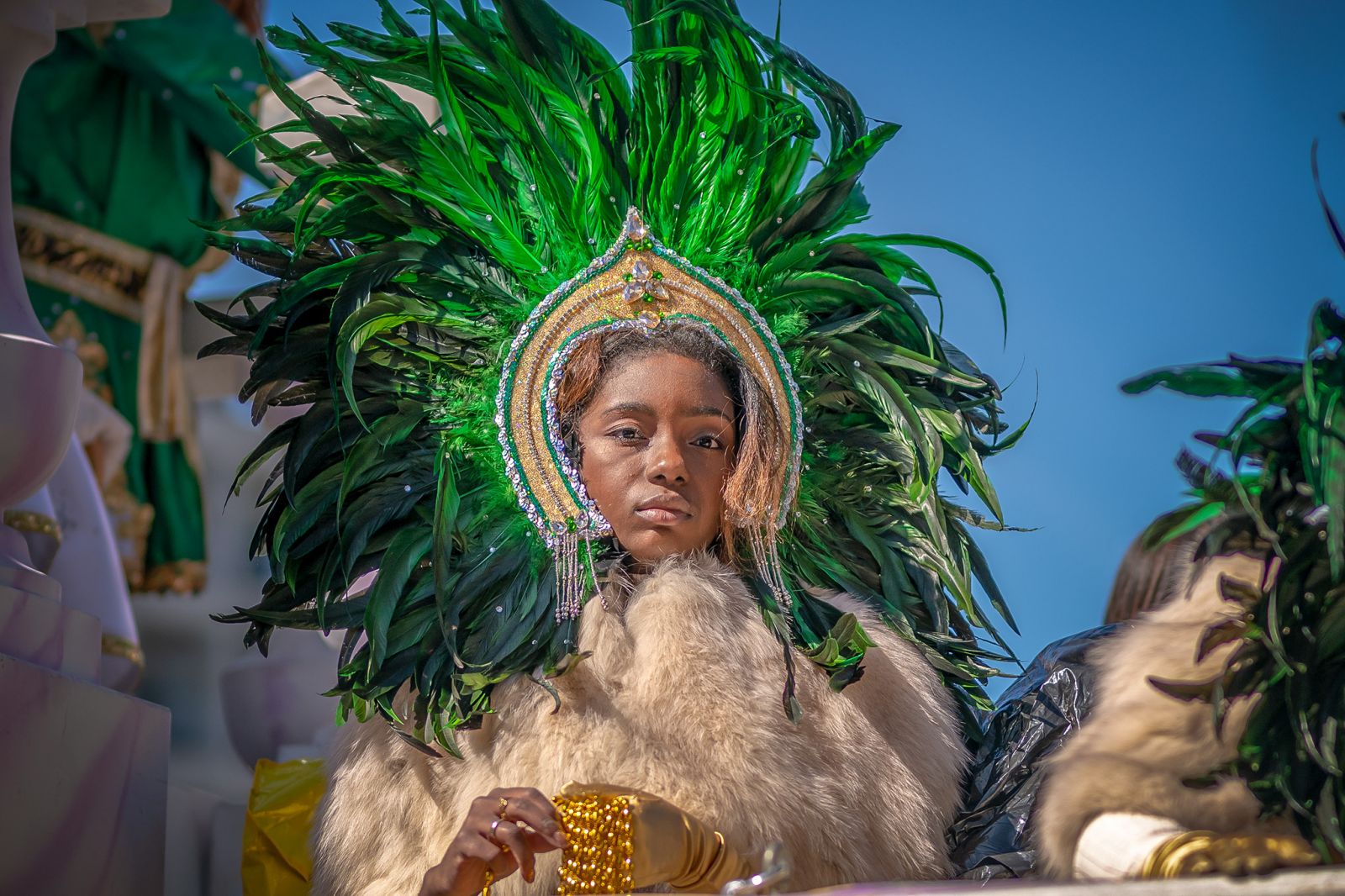 Few throws are more prized than a coconut from the Krewe of Zulu. This year's theme is "Zulu Salutes Divas and Legends" and the parade features 44 floats and Zulus legendary characters like Big Shot, Witch Doctor, and Mr. Big Stuff. Zulu rolls Fat Tuesday, March 1 at 8 a.m. on the Uptown Route, right before Rex.
Rex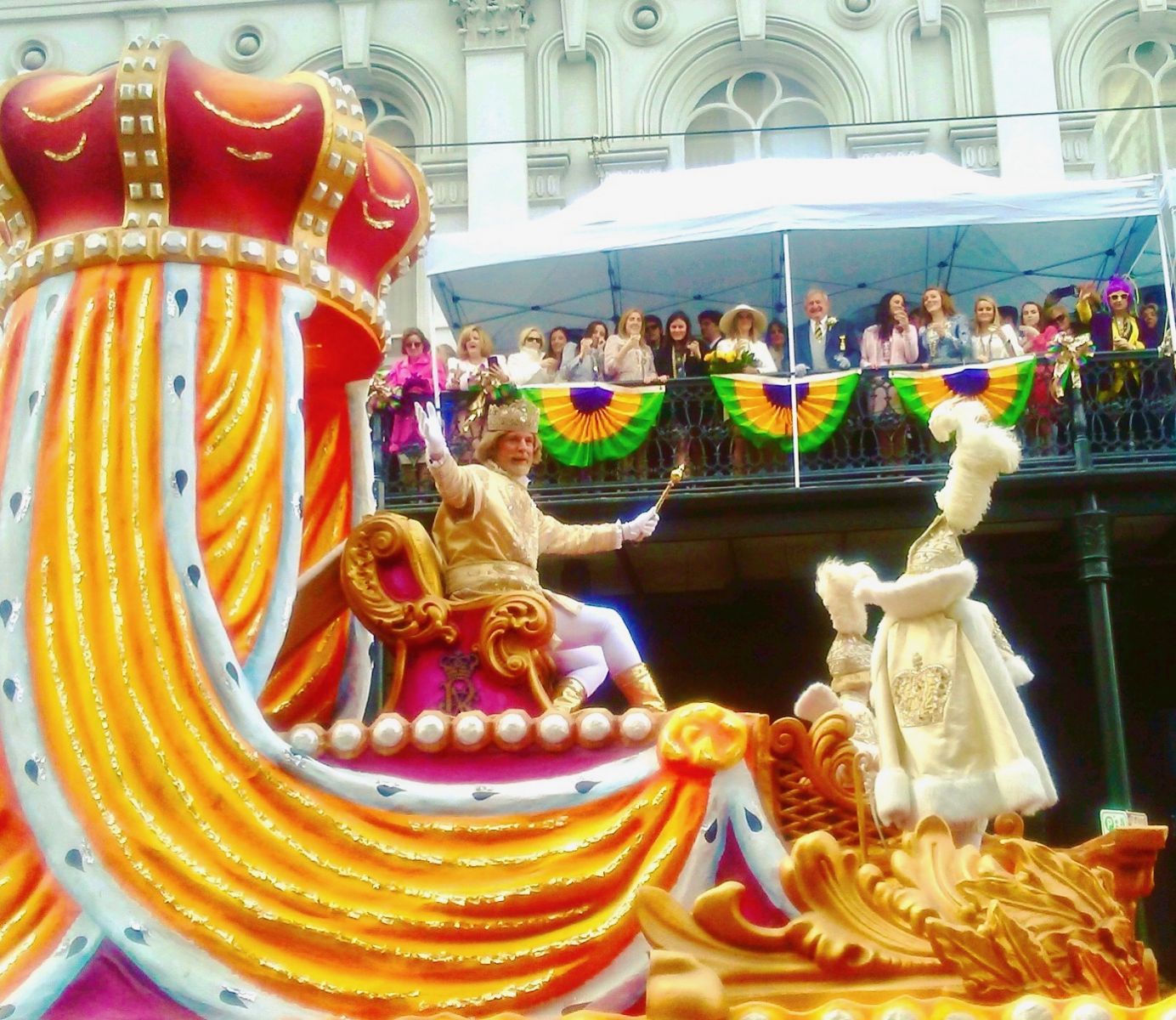 Revelers at the 140th Rex parade will be treated to a beautiful procession entitled "School of Design Sesquicentennial" in honor of the 150th anniversary of its founding. Come catch float-specific beads, classic glass beads and those famous Rex gold doubloons and see iconic floats like the animated Buttery Fly King Float and the Boeuf Gras. Rex rolls on Mardi Gras Day at 10 a.m. on the Uptown parade route. It is followed by two truck parades, the Elks Orleanians and the Crescent City Truck Parade.
Krewe of Argus
The Krewe of Argus will take the streets of Metairie with the theme "Won't You Be My Neighbor in 2022." Guest Grand Marshall is former New Orleans Saint Thomas Morewstead. Signature throws include a 10" plush peacock named "Gus." The Argus procession will take place on Fat Tuesday at 10 a.m. in Metairie. It is followed by the Elks Jeffersonianas and the Krewe of Jefferson truck parades.
Krewe du Pooch
Thought it was all over? Wrong. This year the Krewe du Pooch will parade on March 5th on the Mandeville Lakefront. The theme of this year's parade is "A Fairy Tail by Krewe du Pooch." The fun will begin at noon. Learn more.