What To Do With Surplus Mardi Gras Beads
Posted on: February 5 2016 | Posted in:
News
After mister throws you something, where do Mardi Gras beads go? Sure you keep some for souvenirs, but every year 25 million pounds of used Mardi Gras beads are thrown away. Save the commemorative medalions and blinkly lights and let us help you figure out what to do with all of the rest you have stockpiled! Yes, I'm talking to you people who have the boxes stacked high in the attic or overflowing in the basement.
There are many options that are more environmentally friendly, that can beautify your home or even help make the world a better place.
Recycle Beads for a Great Cause
Arc of Greater New Orleans, a non-profit organization that provides services for children and adults with intellectual disabilities collects Mardi Gras beads and recycles them.The beads are sorted, cleaned and re-sold to Krewes and others to raise money for the group.
You can bring your unwanted Mardi Gras beads to a number of locations across the New Orleans area. Just look for purple donation bins around the city and at the following locations:
Whole Foods - 5600 Magazine St
Clearview Mall near Semolina Restaurant - 4436 Veterans Memorial Blvd.
Mardi Gras World - 1380 Port of New Orleans Place
Rouses - 2701 Airline Drive
The Green Project - 2831 Marais St.
Fontana Community Center - 925 S. Labarre Road
Metairie Westwego Community Center - 333 Sala Ave.
Westwego Hessmer Community Center - 3406 Hessmer Ave
Uptown Community Center - 1771 Nashville Ave
Chalmette Community Center - 3700 Jean Lafitte Pkwy.
Covington Community Center - 106 E 25th Ave, Covington
Visit arcrecyclesbeads.com for more information about the program and how to buy back the used beads.
Beads for Donuts
Every year Krispy Kreme in Metairie partners with the aforementioned Arc of Greater New Orleans to collect beads for the cause. About three weeks after Mardi Gras ends you can trade in 12 pounds of beads and receive 12 donuts. Sounds like a pretty good trade to me! This only lasts for three days and applies to specific hours so Follow Krispy Kreme on Facebook for updates on the event.
Upcycle Beads with Crafts, Jewelry & Home Decor
If you're one of those people who love Pinterest and doing crafts, you may want to try your hand at re-using the beads in your next project. I've seen beads transformed into everything from framed wall art to lampshades. There are a number of guides to help you along the way. Who knows, it may even turn into a side business for you. I've spotted a number of these bead projects popping up for sale on Etsy.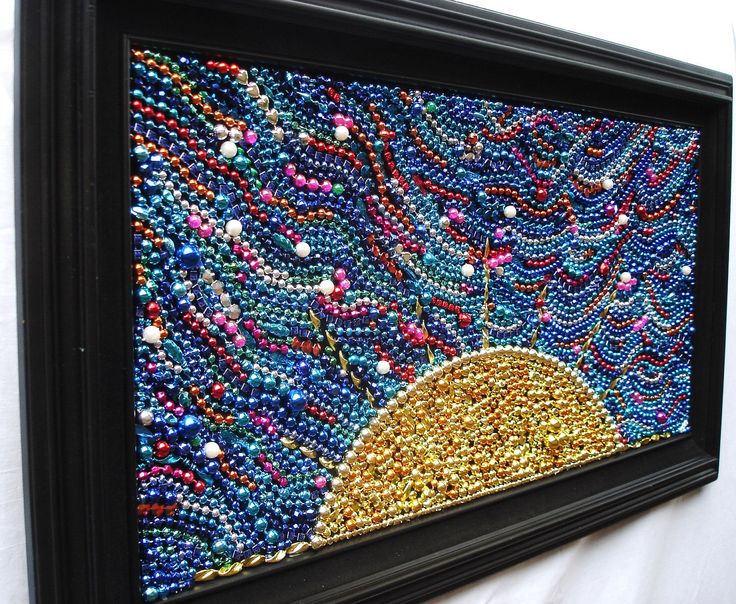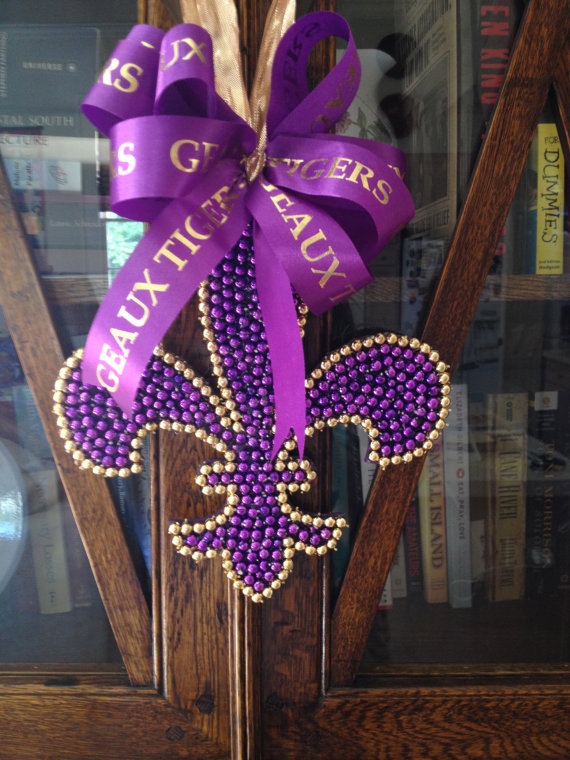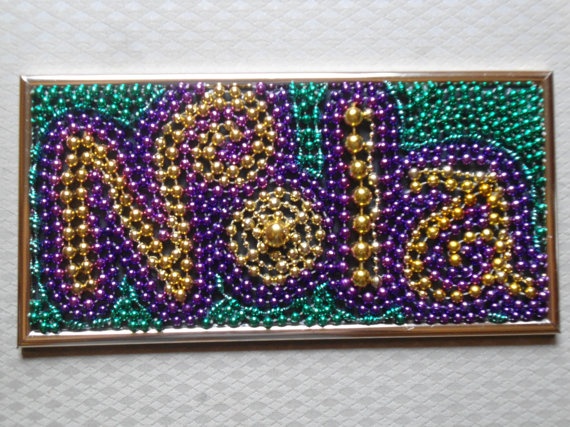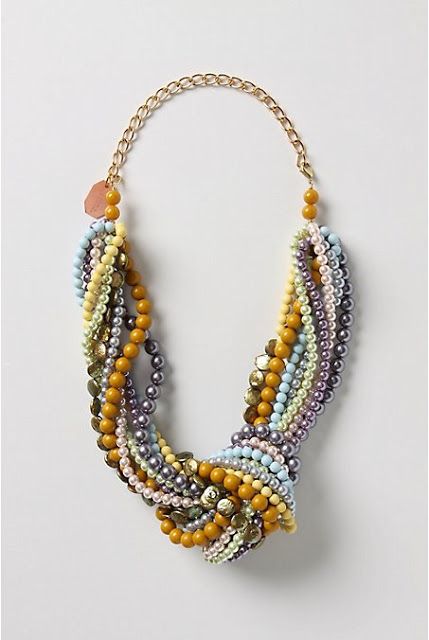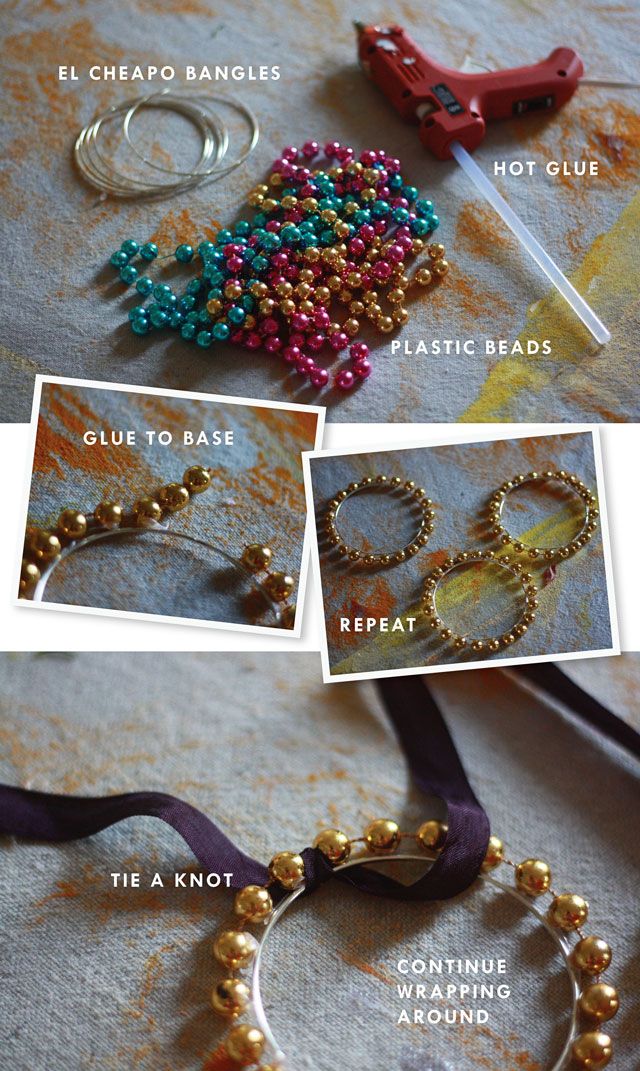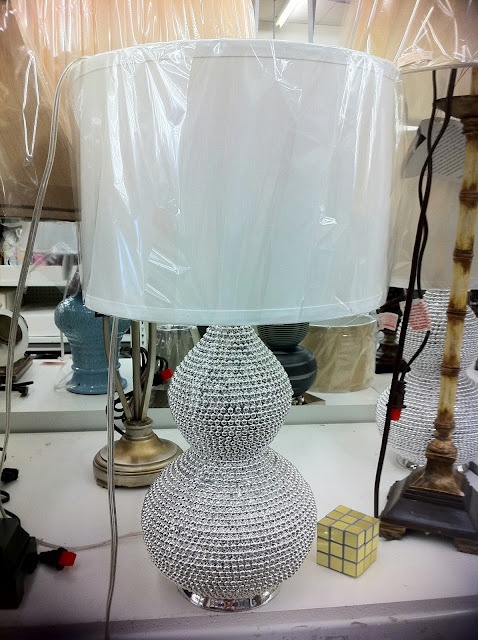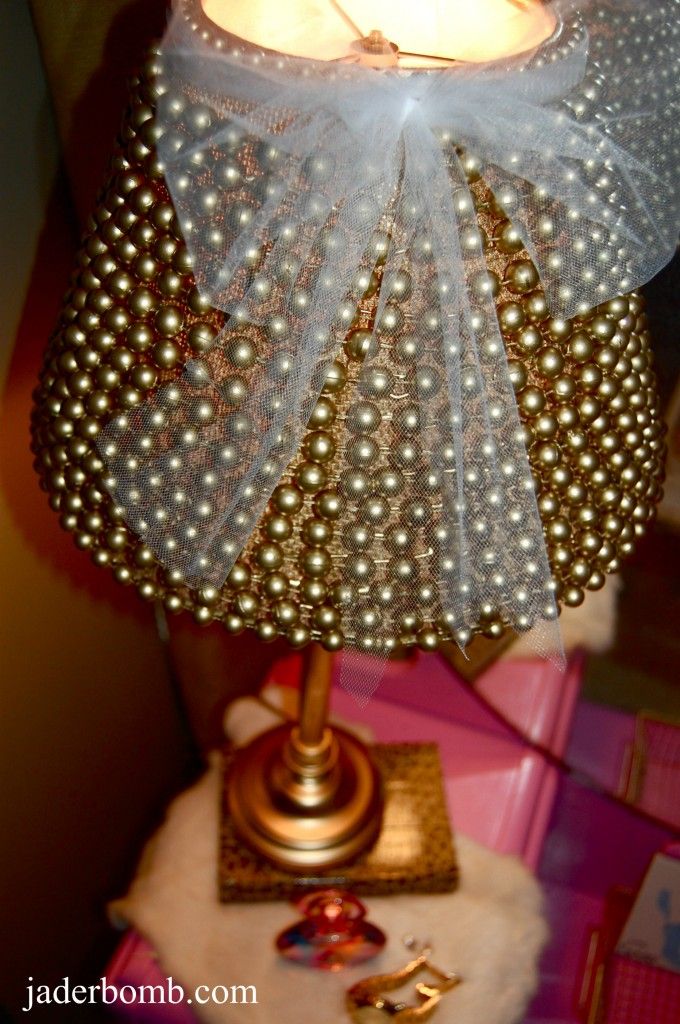 Even if you're not that particularly crafty, many of these projects only require cutting and glueing, so they're safe for beginners.
Donate The Extra Beads
Speaking of arts and crafts, many schools collect the beads for art class projects. Other schools may collect beads to donate to groups like the Arc. Check with your neighborhood school to see if they could use your surplus beads.
So what are you planning to do with your unwanted beads? Share your plans with us on Facebook.